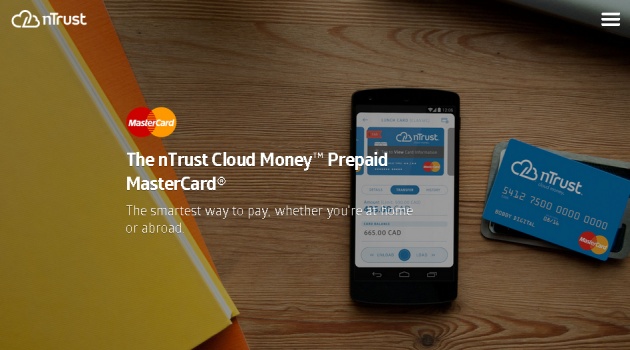 The nTrust Cloud Money™ card is a free prepaid MasterCard® which can be loaded directly from your nTrust account. You can shop at over 32 million MasterCard acceptance locations worldwide, or use your Cloud Money card to withdraw cash from over a million ATMs in over 200 countries.
Requesting your own nTrust Cloud Money™ Card Classic is FREE
In order to request an nTrust Cloud Money card, you must sign up and verify your account by submitting verification documentation.
Once your account has been fully verified, you may now request a card.
A Few Guidelines for the nTrust Cloud Money™ Card Classic
We only issue one nTrust Cloud Money card per person.
If your spouse or child (over 18 years old) is interested in acquiring a card of their own, they can sign up for an nTrust account and request their own card.
At this time, nTrust can only issue nTrust Cloud Money Cards to residents of the Philippines or Philippines citizens living abroad (OFW).
For full terms and conditions relating to the nTrust Cloud Money card please see their Legal Information Page.
Benefits of using Ntrust Mastercard
-you can transfer money to friends, family or other members for FREE!
-No credit check or minimum balance required
-Load money instantly onto your card
-Transferring money from anywhere in the world is done instantly!
– as a member of Ntrust, you are eligible to receive a personalize NTRUST CARD that you can load and reload directly from your Ntrust account Instantly and anytime!
– Can be use for online shopping like Ebay and Amazon. and many more!
There are lots of ways to use nTrust
Focus on fun, not on money. Chip in for gas, split dinner, or send reminders to forgetful friends.

Load money to an nTrust Cloud Money™ Prepaid MasterCard®

Create a physical or virtual Cloud Money™ Card and shop anywhere MasterCard® is accepted

Upload money from your bank and send money to friends near and far.

Spend with your phone at businesses, or pay your bills online with over 5000 billers.

Request and collect payment from customers, then deposit it in your bank account. It's faster, safer, and easier than collecting cheques.

Receive payment from clients or employers anywhere in the world, then cash out to a bank account in 1-2 business days.