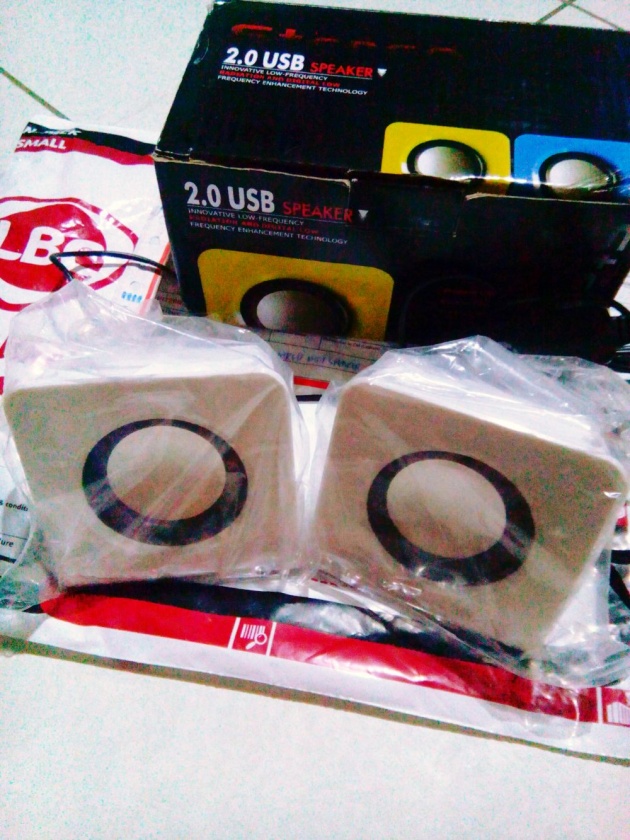 Another freebie had arrived on my doorsteps! And this time around, I Had chosen something that is not for myself but for hubby.
Indeed, hubby was surprised when I handed those cute speakers to him. He was really planning to buy something for himself as our speakers was damage few weeks back.
I am happy that I am sharing those freebies to him.