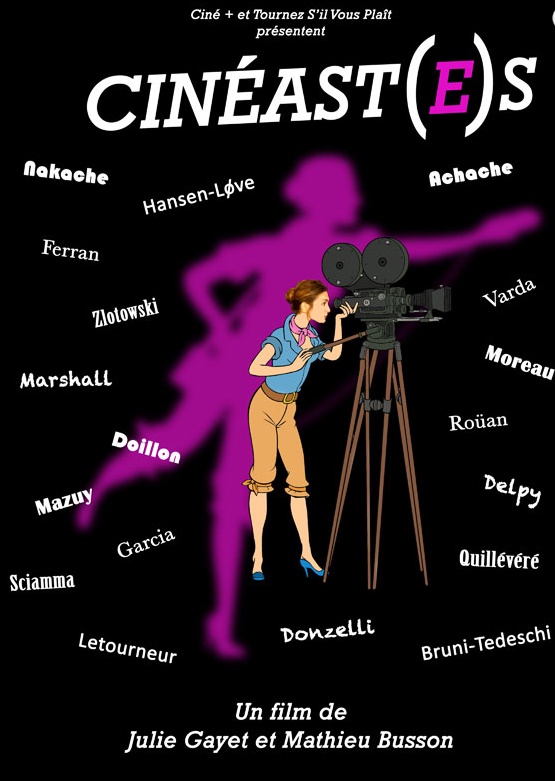 On Saturday, March 8, 2014, I attended a Film Screening & Panel Discussion, 'Action! French and American Women Directors', with actress and producer Julie Gayet, and several female filmmakers. The event was part of Rendez-Vous With French Cinema, a film festival running in New York City from March 8-16.
On the well-chosen day of International Women's Day, the FIAF, NYWIFT and UniFrance Films honored women filmmakers from both sides of the Atlantic.
The evening began with the screening of Cineast(e)s (Directors in French), a documentary by actress and producer Julie Gayet and director Mathieu Busson. The documentary meant to explore the role of French women in film, mostly the ones behind the camera, and combined interviews of about 20 French women filmmakers including Agnès Varda, Valeria Bruni Tedeschi, Rebecca Zlotowski, Julie Delpy, Mia Hansen Love, Katell Quillévéré, Valérie Donzelli, Céline Sciamma, and Tonie Marshall.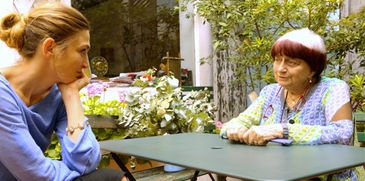 Julie Gayet and Agnes Varda in Cineastes.
Can you tell a film directed by a woman from a film directed by a man? How do women work on set? Do women have a different viewpoint when it comes to make a movie? Those are some of the many questions that the French women filmmakers discussed in the documentary. I remember one quote by Brigitte Rollet, author and researcher at the University of Versailles, France, that sums up well the documentary: "L'art n'a pas de sexe" ("Art has no gender").
The screening was followed by a discussion with several French and American women directors including Julie Gayet, Stacie Passon, Katell Quillévéré, Axelle Ropert, Ry Russo-Young, Justine Triet, Rebecca Zlotowski, and Deborah Kampmeier. It was moderated by Isabelle Giordano, the Executive Director of Unifrance Films. They compared the status of women as directors in France and in the US, France being one of the countries with the most female directors. They also talked about the surepresentation of films made by men in festivals, and what can be done to improve women's status and place in the film industry.
The evening was overall very informative as of the future of women in films, both in the US and in France, and gave me the occasion to hear several women filmmakers speak and share their ideas and point of view.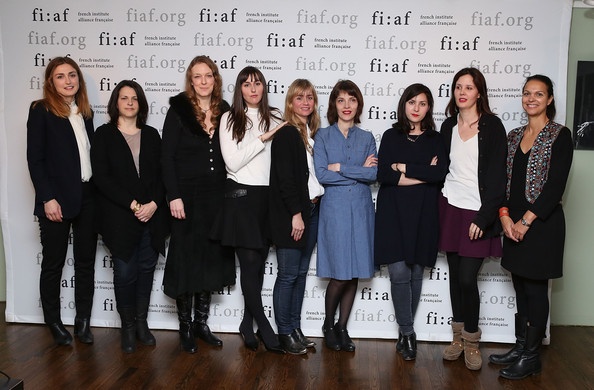 The directors in the panel with Julie Gayet (left) and Isabelle Giordano (right). Photo credit: Robin Marchant/Getty Images North America).
Click here to subscribe to my page so you don't miss my next articles, and here to register on Film Annex.