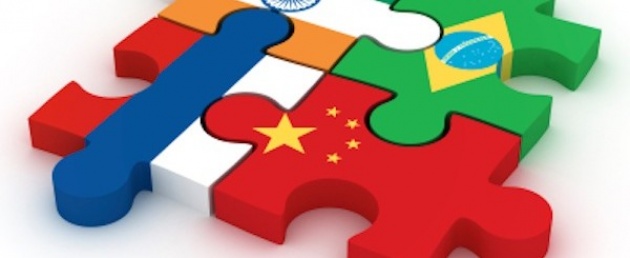 In recent decades, constant acceleration since 2000, we have witnessed the passing of the so-called emerging economies in developed ones.
In the next 50 years we will see a global changing of the economic hierarchy. The increasing prosperity in emerging countries, primarily Brazil, Russia, India and China, has led to an increase in purchasing power and spending capacity of these populations. This has generated a wealth that is poured in the rest of the world. Today's wealth is located in the countries mentioned above and in the Arab countries, thanks to petrol.
Especially in the old continent is witnessing, after the colonization demographic, economic colonization in a Hotel chains, valuable buildings, societies, territories, everything is bought by those who have the ability and finds fertile ground especially in those countries that are currently in difficulty, primarily in southern Europe. The lack of elasticity and the huge bureaucracy that blocks the development in these countries has facilitated the task of investors.
The principal emerging markets: Argentina, Brazil, Bulgaria, Chile, China, Estonia, Hungary, India, Indonesia, Latvia, Malaysia, Mexico, Pakistan, Perù, Philippines, Poland, Romania, Russia, South Africa, Thailand, Taiwan, Turkey, Venezuela.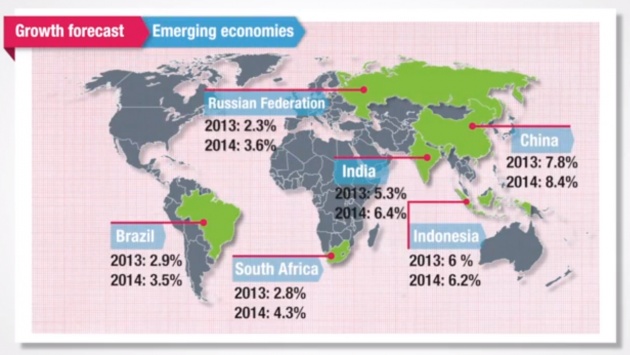 Doing a geographic analysis, we see that in Europe we have a systemic crisis, with the exception of Germany and some Eastern European countries that have their accounts in order and facilitate the entry of companies and labor. The United States however have debt problems, most of which are in the hands of the Chinese, but their enormous capacity of reaction and their elasticity has still put them at the top of the pyramid of finance.
Despite this, the economies of emerging countries, which are no longer such, each year advances and grows up in the world ranking.
In some countries, especially China, the values of double-digit growth achieved so far can not be sustained in the years to come. Especially in cases where economic growth was achieved by an excessive use of bank credit or bad policies.
The hierarchies have changed and continue to change, the economic powers are not the same as 20 years ago, just think of the systemic crisis in Japan. The current emerging countries become developed economies, while other geographical areas will become the emerging future.
In future episodes we will try to analyze and understand what are these areas and these countries.
Until next time ...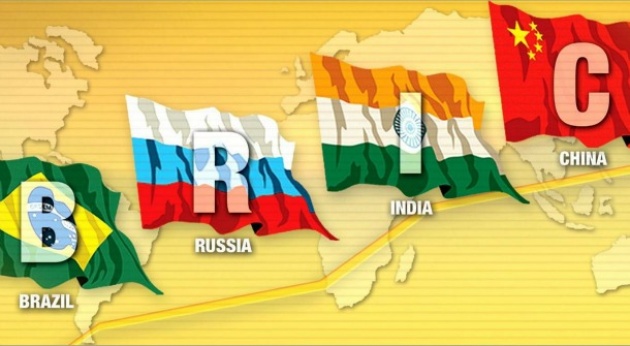 My previous articles on : http://www.filmannex.com/alessandro-fatichi and subscribe to my page.
Follow me on Twitter @AlexFatichi