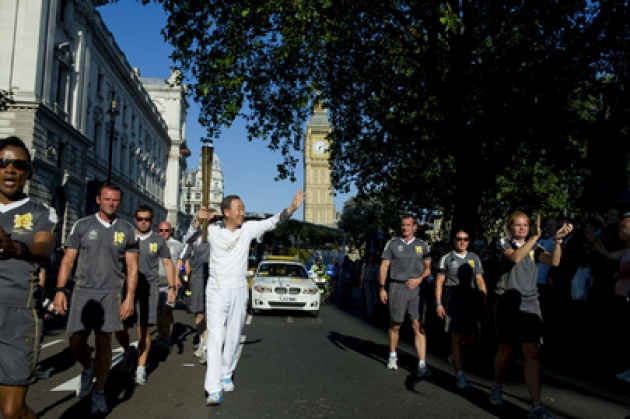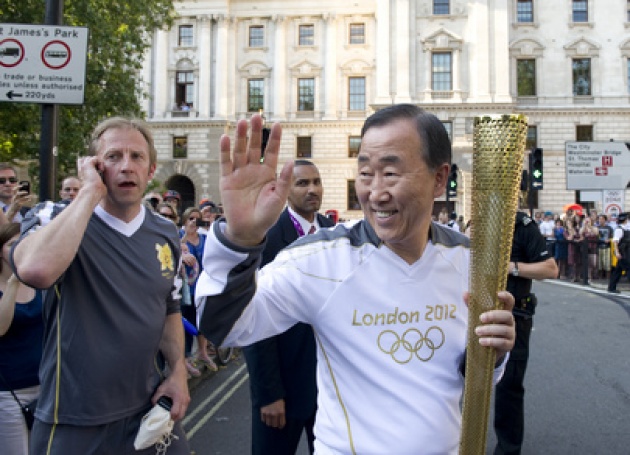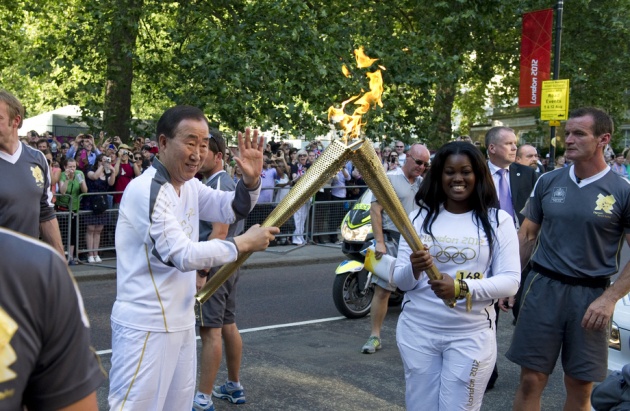 Recalling Sarajevo's hosting of the 1984 Winter Olympics, the UNSG made a "symbolic run carrying a torch around Sarajevo's Olympic Stadium" (UN Photo immediately below) before going on to London. Upon his arrival in London, the UNSG then carried the Olympic torch toward its final destination a day before official Olympic Opening Ceremonies (Photo Above & bottom). In the days of the original Greek Olympic, all wars were paused for the spirit of the competition. The UN has tried to emulate the same principle – with the UN General Assembly having passed several such Resolutions for cease fires. However, we have no evidence from Syria to Congo (DRC) that a call for peace is being heeded.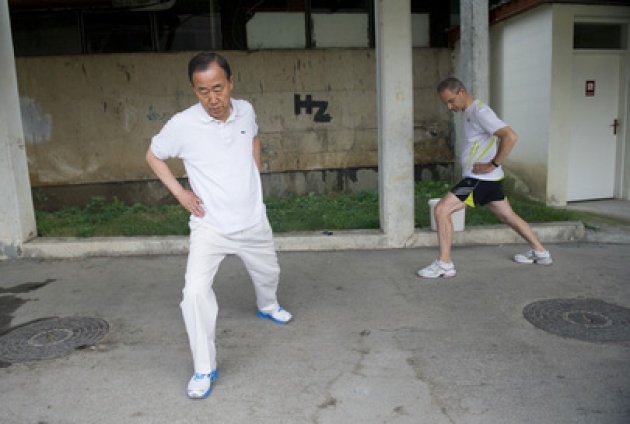 Starts Day in Srebrenica – Recalling Greatest Genocide in Europe since Holocaust:
That morning, the UNSG had started his day in Srebrenica meeting with victims' families and civil society groups. ("Secretary-General Ban Ki-moon visited the memorial site for the victims of the 1995 massacre in Srebrenica-Mr. Ban (back to camera) meets with victims' families during the visit"). They, as I, ask UNSG Ban Ki-moon not to turn his back to their ongoing fight for truth, justice and remedy of the consequences of "GENOCIDE". Read our Blog for Film: "Will UNSG Ban Ki-moon in Srebrenica Use Term "genocide?".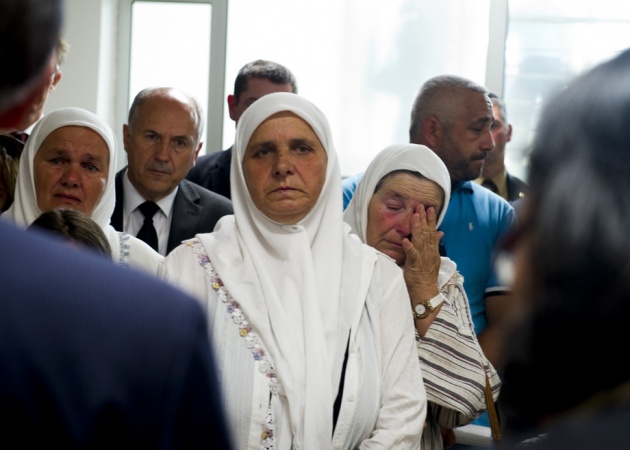 Ambassador Muhamed Sacirbey - FOLLOW mo @MuhamedSacirbey


Facebook-Become a Fan at "Diplomatically Incorrect"








Twitter – Follow us @DiplomaticallyX









See more at our Popular Video Blogs & Current News Event Articles - http://diplomaticallyincorrect.org/c/bosnia