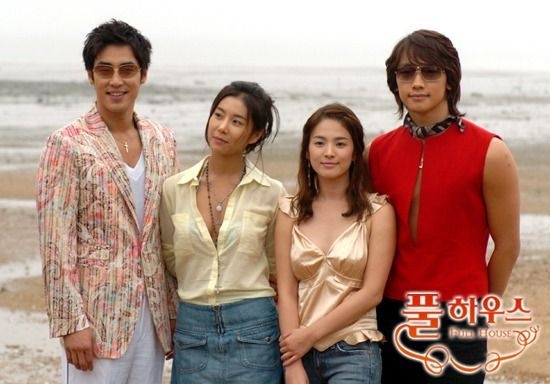 Genre: Comedy, Romance
Category: Drama Korea
Film Date: July 2007
Episode: 16
Living alone since childhood, the only possessions Han Ji-eun, an internet novel writer, is a house designed by his father and named Full House. Basic apes, innocence only made cheated out by two childhood friend Dong-wook and Hee-jin.
Apparently, the other two are in need of money in large quantities because Hee-jin pregnant, and the only way is to send Ji-eun abroad by reason of winning the lottery and when the owner was not there, Full House sold and the money taken away both.
Just awful, Ji-eun who did not know at all stranded in a foreign country. Got excited because it can sit side by side with the actors who were skyrocketing Lee Young-jae, their introduction changed for the worse after the poor girl was vomiting right lap of the actor as a result of overeating.
As a result, Young-jae refused help when Ji-eun run out of money. However, his attitude changed immediately when he knew she was familiar with Yoo Min-hyeok who was also his friend and adoptive brother. He thought he could get rid of makeup artist and friend who likes long since Kang Hye-won, Young-jae made to bite the finger when he knew that he had lied to Ji-eun.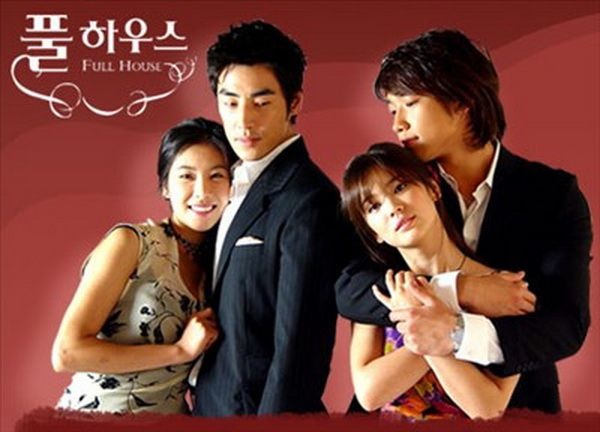 Introductions both ended badly turned out to be the beginning of the disaster suffered by Ji-eun. When he returned to Korea, he found out that his house had been sold to someone who is none other than Young-jae. By all means she was trying to reclaim his residence, but in ways that do always failed.
Chance finally came when Young-jae, who tried to cover up her feelings for Hye-Won, Ji-eun kiss at a party packed with reporters. Demi dismissed rumors circulating oblique, once with a view to protect his childhood friend, they finally agreed to an arranged marriage with a grace period of a few months for a fee of Full House.
Young-jae living together was not easy, the article Ji-eun is often treated as a maid. Not only that, the actor also often irritated with allusions (one stupid bird call) that repeatedly make the girl had thought to leave (although ultimately not so).
Who would have thought, Ji-eun's presence turned out to bring another atmosphere in the life of Young-jae and his extended family. His relationship with his father has long been cold start to warm, while the grandmother, who was originally antipathy mainly because the grandson-in-law who is considered far from conservative, instead turned to love Ji-eun.
Slowly start to grow the seeds of love in themselves Ji-eun, as well as Young-jae though he was too proud to admit. But of course, their relationship is not smooth, the article Hye-won realized that he did not want to lose Young-jae and trying to get it back. In addition, there are Min-hyeok that with all his knights attitude is always there beside Ji-eun for entertaining.
Things got complicated after they both know that Ji-Eun and Young-jae turns into temporary marriages, plus indecisions Young-jae that despite liking Ji-eun, but did not dare to refuse the presence of Hye-won.
The climax is when Ji-eun not take it anymore and decided to accelerate the process of divorce. Hurt and thought it was done so that the wife can be with Min-hyeok, Young-jae affirm the decision although finally realized that he can not lose the 'stupid bird'.
What happened instead the opposite of the previous, Young-jae replace obey all requests Ji-eun so as not to lose his wife. All ends happily, career Young-jae who had slipped back to the top thanks to a film script written by Ji-eun. Not only that, they were also able to maintain a friendship with Min-hyeok and Hye-won and partner Dong-wook and Hee-jin, the culprit of all these events.