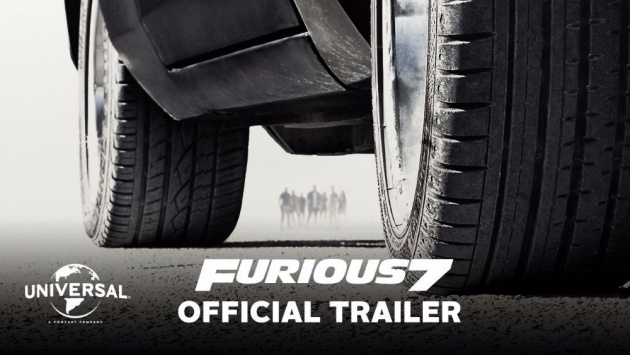 Hey guys!, this is Wayeez from Bitlanders.com today i am introducing you the most thrilling and the most furious movie of the year 2015, yes, The Fast and Furious 7 ( Furious 7 ).
The Furious 7 is the american action film which was directed by James Wan and written by Chris Morgan. This is the seventh part of the Fast and Furious Company.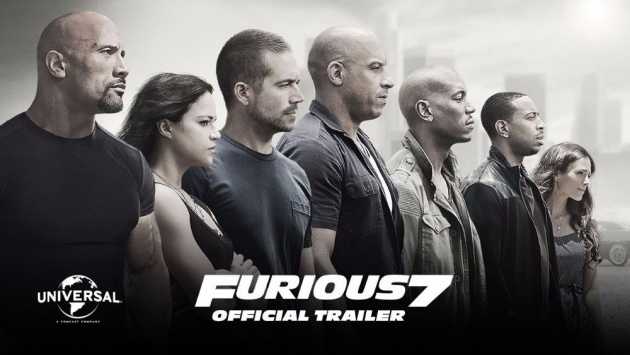 The official cast of this movie are Vin Diesel, Paul Walker, Dwayne Johnson, Michelle Rodriguez, Tyrese Gibson, Chris Bridges, Jordana Brewster, Kurt Russell and Jason Stathom.
Furious 7 was premiered in Los Angeles on April 1, 2015, and was first released in Australia on April 2, 2015 and then in the United States on 3, April 2015. This film was released in 3D, IMAX 3D and 4DX internationally.The film was so successful film of the year as its grossed $398 Million in the first five days worldwide and which was the fourth-highest-grossing-opening in history of film making.
The next part of this movie is scheduled to released on April 2017. let's have a look of this movie official theatrical trailer.
Movie Review
Toretto, Brain O' Conner and rest of his team after defeating the Owen Shaw in London, they are living their normal life again back in to United States. Brains live his normal life as a father while Toretto tries to help Letty Ortiz to regain her old memories , Meanwhile Own's older brother, Deckard Shaw, breaks in to the hospital the comatose Own is being held in and swears that he will take vengeance from Dom Toretto and from his team too. He goes to the Luke Hobbs DSS office to take the files and know about the Toretto's crew.After revealing his identity, Shaw fights with the Hobbs and escapes with a bomb which badly injured Hobbs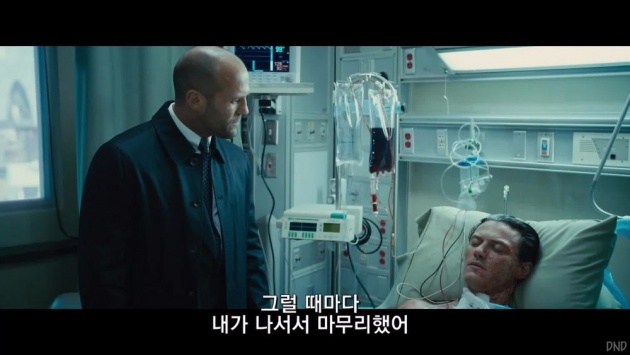 Toretto noticed that his sister is pregnant again and convinces her to tell Brain,However a bomb sent from tokyo in a package at her home , explodes and destroys the Toretto's home in few seconds after the death of their friend Han, a member of their team which was killed from Shawn in Tokyo. Toretto's visited the Hobbs later in hospital and explained about the bomb explosion and then Hobbs explains him that behind all of these things is a assassin who is taking revenge of his brother.
Back in Los Angeles on funeral of Han's Toretto observed a car which was following them , he chases that car , both prepare for fight mode then suddenly a covert ops teams arrives and Shawn vanished from there .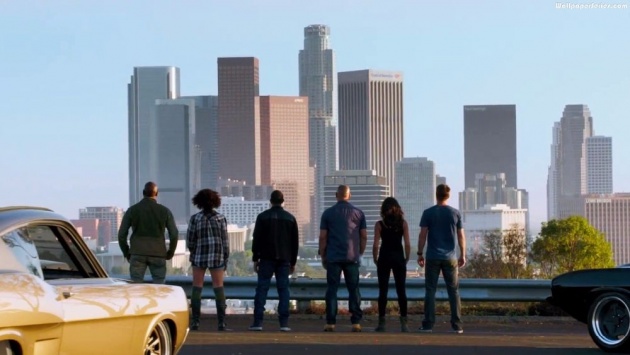 The " Mr. Nobody " the captain of that team tells Toretto that he will helps his team to captured Shawn but they have to help them as well to obtain the God's Eye, a computer program that uses digital devices to track down a person , and also save its creator name called Ramsey .
The scene where they save that creator girl Ramsey is so awesome designed, let's have a close look of this clip then discover that how amazing they filmed this movie.
The team then goes to Abu Dahbi where a billionaire has the flash drive containing the program God's Eye and manage to steal it from owner 's Lykan HyperSport. Some part of that movie was made in Abu Dahbi , and the scenes were so awesome filmed there.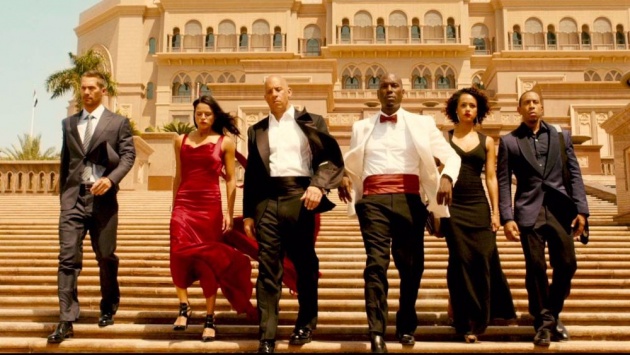 the part of that scene where the car is breaking all the windows and go from one tower to another that was so awesome and waow moment of the movie.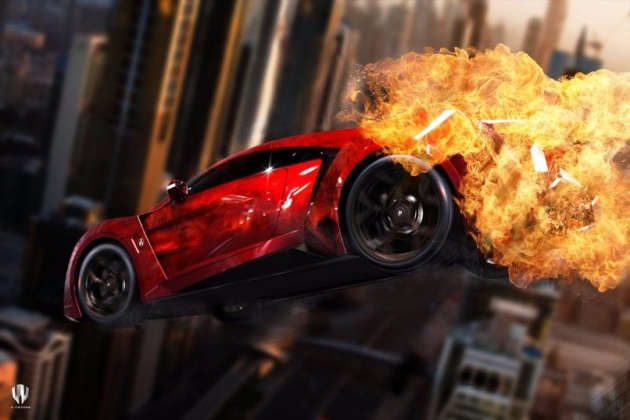 From the help of God's Eye near telecommunications repeaters they managed to track down the Shawn, who is waiting for them in nearby remote factory. Toretto, Brain and Mr. Nobody attempted to captured Shaw but Jakande and his militants , while the Jakande also forced to obtains the God's Eye.
While Jakande pursues Brain and his team with a stealth helicopter and a drone. Ramsey attempts to hack the God's Eye program while sharing his mobile between their vehicles . Hobbs seeing the team in trouble comes out from the hospital and destroys the drone.Meanwhile Toretto and Brain engage in one on one brawl in a parking garage. Shaw is defeated when the part of the parking garage collapses beneath him. Hobbs then shoots the bag of grenades from ground level , destroy the helicopter and killed the Jakande.
Later, Shawn is taken in to the custody by Hobbs and locked away in a secret , high security prison.In the end of the movie Brain plays with his family on beach and rest of the team observes that its better for him to retired off with his family.
What a fabulous movies this was. hope you guys enjoy it in cinemas as well.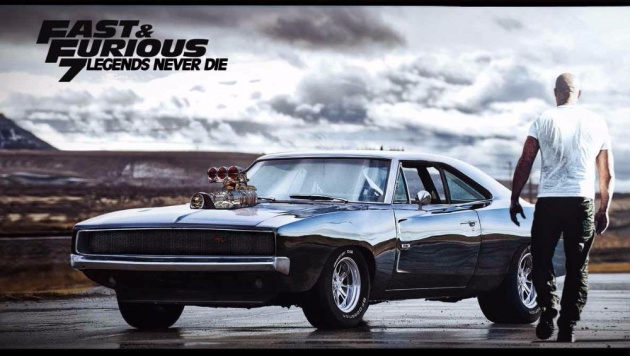 Principal photography of the film began in early September 2013 in Atlanta Georgia. Abu Dahbi was also a filming location.On September 16 the production filmed with Paul Walker and the Kimsey twins playing his son Jack.Han's funeral scene was filmed at Oakland Cemetery.
On November 30, 2013 Paul Walker died in a single-vehical accident, next day Universal announced that production will continue after some days again , On December 23, 2013 Diesel announced on his Facebook that film would be released on April 10, 2015, Principal Photography ended on July 10, 2014.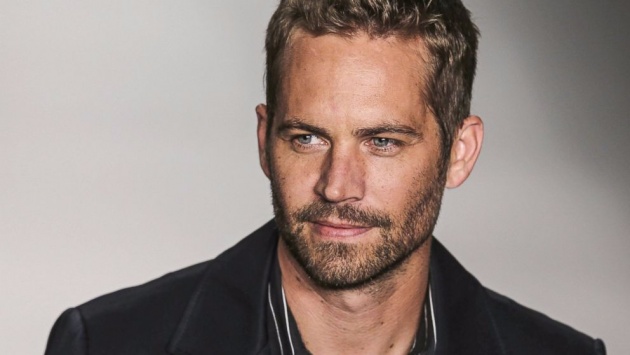 The stunts of this movie are awesome , The "air drop" sequence was conceived by stunt coordinator Spiro Razatos who also supervised the previous two parts "Fast Five" and Fast and Furious 6".Razatos told that he wants the real look of that scene and audience feels it like the real one.and fulfill audience expectations as well..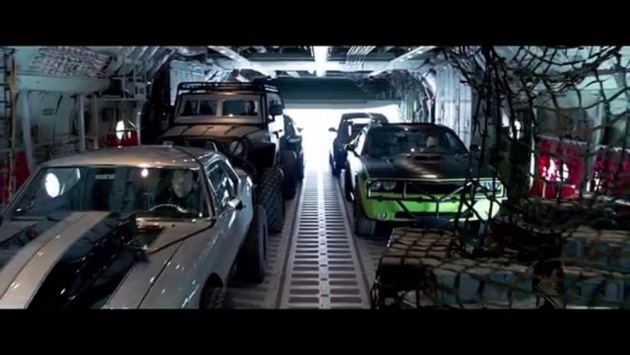 In January 2014 , Time reported that Walker's character, Brain O' Corner would be retired instead of killed and new scenes would be developed in order to continue the movie without him.. In March 2014 Daily News reported that studio had hired four new actors with the similar bodies to Walker's physique and that voice and face would be computer generated and in April 2014, Walker's brothers Caleb and Cody were chosen for stand ins.
The music of the Furious 7 was composed by Brian Tyler who also gave his best on third, fourth and five parts as well.Furious 7 grossed world wide 1.515 Billion Dollars against its 190 Million Dollars.Worldwide its the sixth highest grossing film of all time and the third highest grossing film of 2015.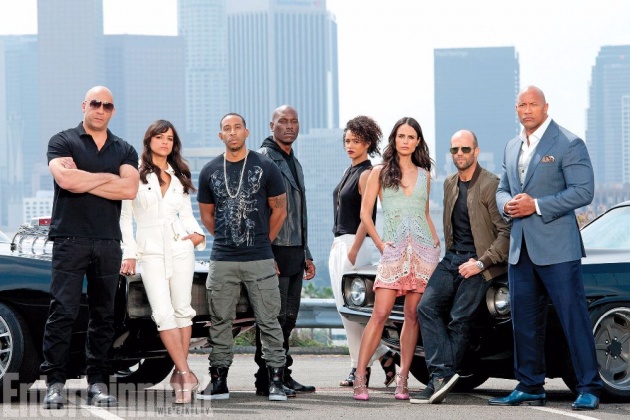 This film was awarded by 2015 Teen Choice Awards, 42nd's People Choice Awards and also nominated for 73rd Golden Globe Awards.
Hope you guys like this movie as well , that's all for today next time i will come with another fantastic blog and review about new movie, till then take care and please like my blog :-)