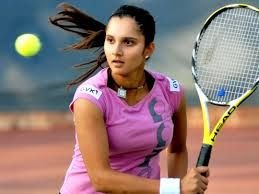 The film " Chak De India" broadened our imagination crediting the India women hockey team winning the world cup. This dream to be transformed into reality needs lots of hurdles to be skipped, a long way forward marathon run to reach the peak of glory.
In sports, especially women's participation is pessimistic. It's still a taboo to regards sports are a man's domain. That has to be promptly removed. The resources to make successful sportswomen are readily available but needs proper training and strength to be utilised successfully. Other factors, like poor playing conditions, lack of funds add up to the worrying scenario for the game.
India practically can boast of women's team for nearly every sport, but the achievement really counts to be on spotlight and make that sport popular for the young aspirants.
Winning the game is what matters to underline the future of the game. Indian women in recent times like Sania Mirza for her tennis career, Saina Nehwal for her triumphs in badminton, Mary Kom for her boxing punches, Karman Malleswari for lifting up the prospects of the game to name a few had made it in the limelight and popularised that particular sports. Media calls for a much more role to cover to focus more on women's sports and those unknown sportswomen.
Apt sports infrastructure at the school level, reliable trainers and coaches and support and inspiration from the parents encourage a girl and instigate her to take up sports as a career option.