Image Source: Google
Technology has changed the way of life of the human being. Scientists are constantly developing new technology and making life easier for people. Let's know about some important gadgets that making our life easier and joyful.
Bluetooth Tracking Device
Image Source: Google
Find tag is just four square centimeters Bluetooth tracking device, which is comes with Battery and beeper. Pair it with your Smartphone and can track anything. You can attach it with your bag, clothes etc. The battery can still charged up to six months. First you have to download the Bluetooth tracking app for Android or iOS device. Keep in mind that the device must have Bluetooth 4.0 or higher. The device must be runs on Android version 4.3 or higher and iOS device must be version 7.0 or higher. Find tag can pair with only app. After receiving a phone app, this can be pair with many tags. Sometimes we forget some important things. The tag can help you to found it. You can track your goods from help of buzzer. We also can share it with other users who downloaded same app on his Smartphone. It has several mods, for example, avoid dropping phone anywhere else from protect mod. In this mode, find tag is in our pockets and when Bluetooth range decrease between the phone and the tag, the tag will start beeping and you can able . For capture location, this app uses your Smartphone's GPS.

Handheld Camera
Image Source: Google
Handheld camera looks like HTC RE periscope or inhaler. Its design is quite innovative. It is quite lightweight (66.5 grams) and is easy to hold. This is offered 16-megapixel wide-angle lens (146 ° view angle). It can capture high-quality still and full HD video. Its single long-press shutter button helps you to take photos and long press button helps you for video recording. In front is a button which provides you to capture 720P time-lapse video in HD resolution. For battery notification there are Indication lights in the tube. Also there is a grip sensor, when we hold it the camera comes out from sleep mode. It can ready in two seconds to shoot. There is also a tripod socket in RE. By this you also use Tripod or selfie stick. It is waterproof action camera. It's good for underwater shooting. The inbuilt storage with a micro-SD card is getting out from the storage problem. By the help of built-in Bluetooth and Wi-Fi Direct it can be connected with compatible Android and iOS devices.
Some techniques for using Hand-held camera
Video Source: YouTube

Wi-Fi Range Extender
Image Source: Google
If you think that some areas of your house can not able to get Wi-Fi signals, so you can take use of Wi-Fi range extender. If you purchase a latest Wi-Fi router and follow the placement rules, there are still some areas of the house where the wireless signal cannot reach. This could be due to digital interference or building walls. So, if you want the wireless signal to reach the next floor of the same building, you will need a Range Extender. You can take TL-WA 854 RE model of TP Link Wi-Fi Range Extender. It can plug directly into the wall socket. When your Wi-Fi signals fading starts, the Wi-Fi extender will start repeating the signals from that place where router is installed. This is a Universal Wireless Wi-Fi extender, which can work with any router. If your router has Wi-Fi Protected Setup button, then it becomes quite easy to setup. You have to plug and switch on TP Link with WPS button of router. In front of TP link is engaged 5 Notification LED set. You can also experiment by putting it on different locations of the house to get Best Possible range.

Travel Dock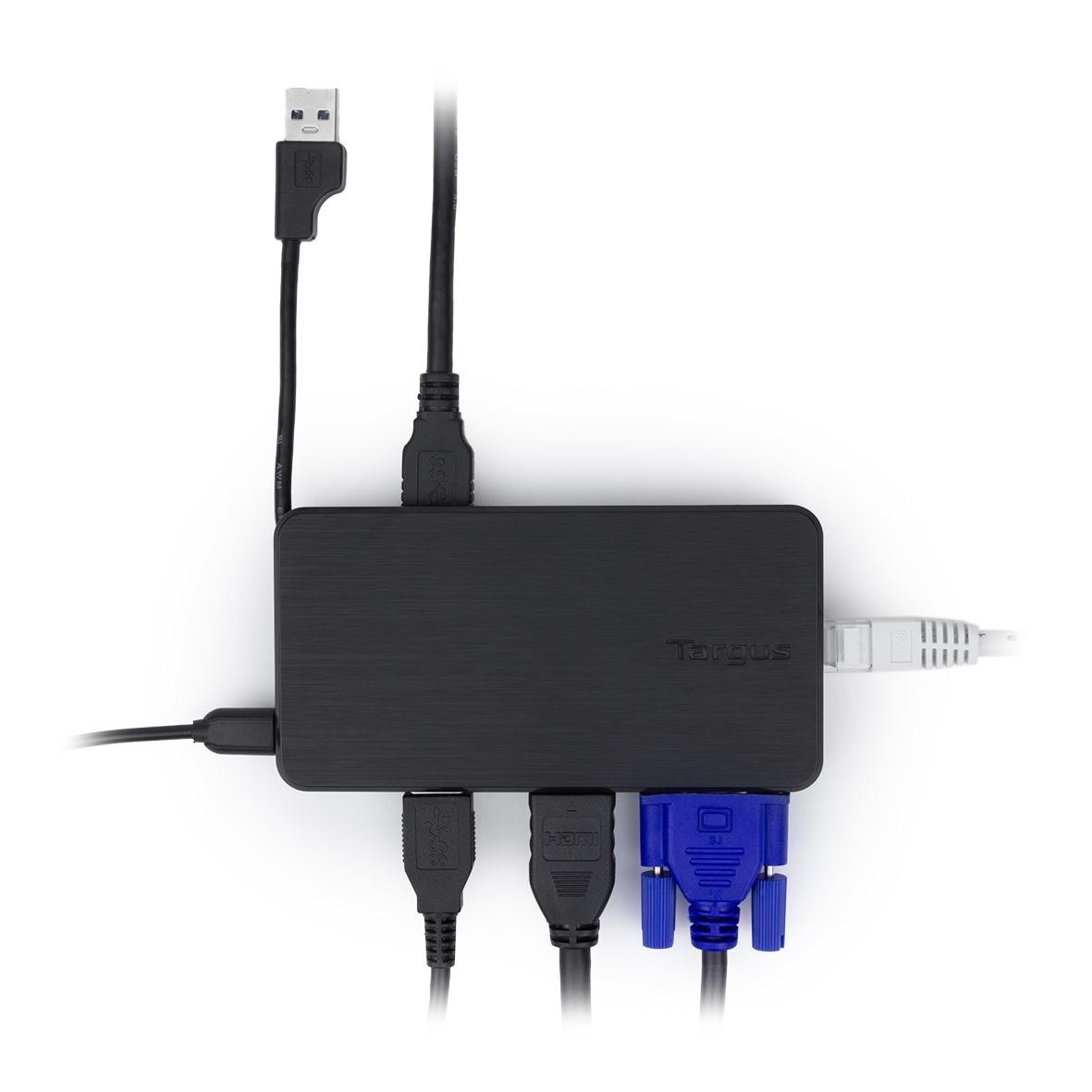 Image Source: Google
If you want to extension for your ports then you can use Travel Dock. You can connect multiple devices by help of travel dock. Nowadays laptops are becoming slimmer and companies offering less ports and The VGA port is also missing from the new laptop. In small machines have mini version of HDMI cables. By the help of Targus USB 3.0 Travel Dock, we can get out from all these problems. We can assume it as extension of our ports. It is look like a 5 inch Smartphone. It can be connected to laptop via built-in USB 3.0 port. This travel dock offers us HDMI out, VGA out, Gigabit Ethernet, Micro-USB ports and also a USB 3.0 port. That mean we can connect more than one device like Hard-Drive, Printer and for video output we can connect big screen or Projector. Usually we do not need to connect external power with this device because it is powered-USB. It is compatible with Windows 10, Windows 8.1, Windows 7, Linux, Ubuntu, Mac Os X and Android 5.0 lollipop or later. But remember, we have to download extra Display link software for making all the functions usable from Targus website.

Tire pressure monitoring system
Image Source: Google
Tyre monitoring system is a useful tool for your car. You can check your tire pressure anytime from this tool. In the High-end car's tyre have inbuilt real time air pressure monitoring system. By this, we can know that tires have low pressure or leakage. Based on this, we can get high speed. In other cars, we can check our car's air-pressure at fuel pump. You can get out from your tension by installing Blaupunkt's tire pressure system in your car. You can install this system in less than five minutes. It comes with four sensors and one in-car display. For installation, you have to remove your current valve and fit the Blaupunkt's dust cap, security nut and sensor. Than plug the display with 12V power socket on car dashboard. Every sensor is powered with a single replaceable lithium coin battery, which is serviced up to one year.
Installation video of Blaupunkt's Tire Monitoring System
Video Source: YouTube

Infotainment System
Image Source: Google
If you want awesome sound, new features and beautiful interior in your car, so you can install touch screen infotainment system. For this you can take Pioneer AVH-X 8790BT. This is a 2Din system which is compatible with 2Din (double size) slot cars. This system offers high resolution 7 Inch screen, DVD/CD player, dual USB port, HDMI input, SD-Card slot, rear aux input and an external screen for video output for reverse camera support.

Portable Hard Drive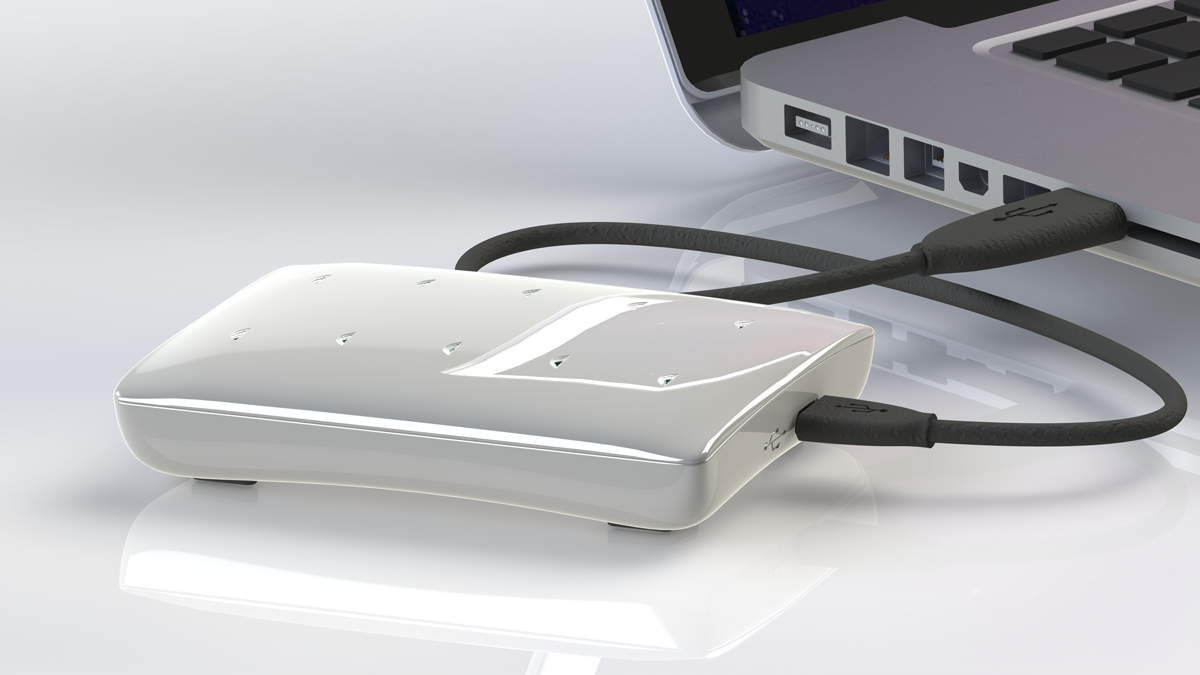 Image Source: Google
Data is growing rapidly. You can save the computer's internal space by the help of portable hard drive. Storage is major problem for gamers. Now games are made in huge size because of better sound quality and graphics and they can easily cover all the memory of your console or PC. Now games are available in digital downloads. Western Digital has launched a Hard-Drive My Passport X. Especially; it is prepared for X-Box One console. For standard portable hard drive it offers 2TB storage. It can be connected with console by the help of USB 3.0 cable. It can be format in fewer minutes. 2 TB (Terra Bytes) mean, you can store more than 50 games. Also you can use it as regular portable hard-drive in your computer but you have to format it.
Image Source: Google
There is many more gadgets that can make your life so easy. I am finishing my post here. I hope this will help you to choose desire gadgets for your need. Keep in touch I will post more interesting articles like this. Thanks for reading my article.
Note: This is my original work, so please do not plagiarize it. :P
Thanks and Regards
Anjaniangel
All Right Reserved