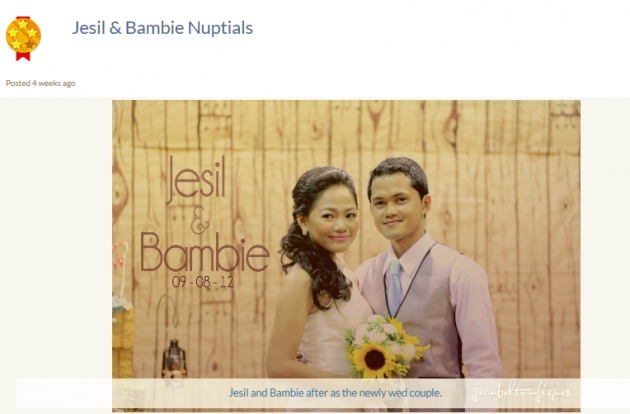 I finally received a review from Hillary with the previous gallery which I had submitted a week ago! Oh actually, I had received the review a day before yesterday and so that makes it six days before being reviewed. I believe it is still a bit longer though compared to before on the first month of which the site had introduced this content review option.

But even though, I am still glad that I am able to receive a good feedback, got four stars out of five and guess where did I fail?

Of course you know where, it's the tags of course. I am really challenged about that and I suppose the others as well. But even how, I am still glad that I got four out of five this time.

Unfortunately, I was at work when the screen about the review popped out of my monitor so I don't have the screen capture software to save it and I was too busy to save a screen shot photos of each page. I realized afterwards that the it was a gallery review and what Miss Hillary was saying was different to the blog reviews. Anyway, I will submit another blog soon and will definitely make sure that I will get to capture them.