Gandhi's ropping Shoe
As Mahatma Gandhi stepped aboard a train one day, one of his shoes slipped off and landed on the track. He was unable to retrieve it as the train was moving. To the amazement of his companions, Gandhi calmly took off his other shoe and threw it back along the track to land close to the first. Asked by a fellow passenger why he did so, Gandhi smiled. "The poor man who finds the shoe lying on the track," he replied, "will now have a pair he can use."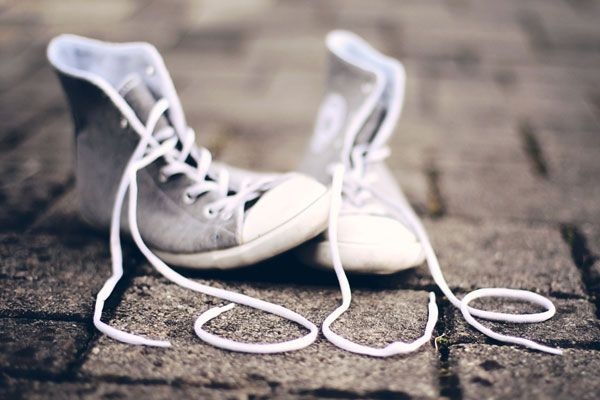 Chiếc giầy đánh rơi của Gandhi
Có lần trong lúc vội bước lên xe lửa, Mahatma Gandhi đã đánh rơi một chiếc giầy xuống đường ray và không thể nào lấy lên được vì xe lửa đã lăn bánh.
Ông bèn cởi ngay chiếc giầy còn lại và ném ra xa xuống đường ray, gần chỗ chiếc giầy đã rớt, trước sự ngạc nhiên của những người trên xe. Một hành khách không nén được thắc mắc đã lên tiếng hỏi ông tại sao lại làm như vậy. Gandhi mỉm cười và đáp: "Khi một người nghèo nào đó tìm thấy chiếc giầy thứ nhất trên đường ray thì họ cũng sẽ tìm thấy chiếc thứ hai, và như vậy họ sẽ có đủ cả đôi để mang".