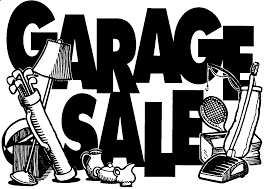 Dear Friends , How are you all? I want to share my important experience with you. When I went to USA during my staty there I came across the concept named Garage Sale. This concept is most popular in USA and people from other country do take advantage of this kind of sale.What happens is People originally from USA conduct a week end used stuff's sale in their car garage .That is why the name of garage sale came in .I have visited so many such banglows to see what they are selling. They used to sell old utensiles, mugs, toys in good condition but looking little used.cloths and furniture in a throw a way prices.
I did purchased few toys in just 1 $ for my little daughter at that point of time and she became happy to see loads of toys .
People were so nice that they wont charge much for all such stuffs and they give away almost free such stuffs.
article source: http://www.bubblews.com/news/8263728-garage-sale