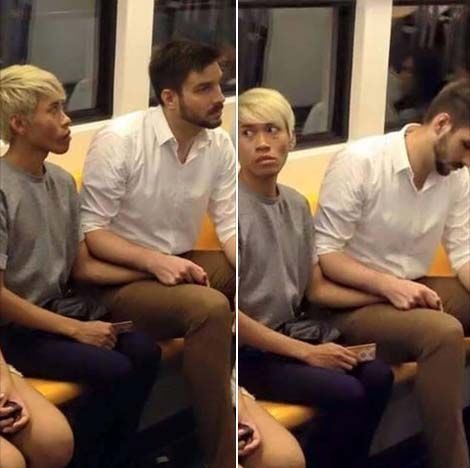 Last night, when I was browsing over my Facebook account, I have noticed similar posts from my friends about photos of Asian-European gay couple. This photos went viral in social media and was spread by sharing these photos together with their reactions about them. There were floods of mixed comments about the two and there were also some made meme reflecting their pictures.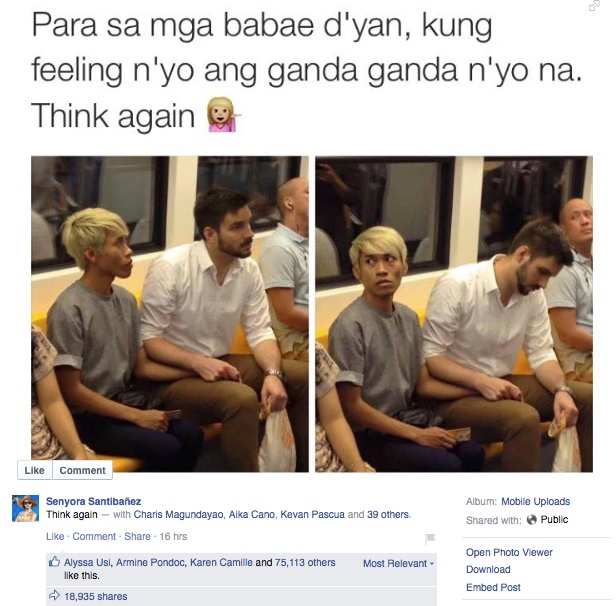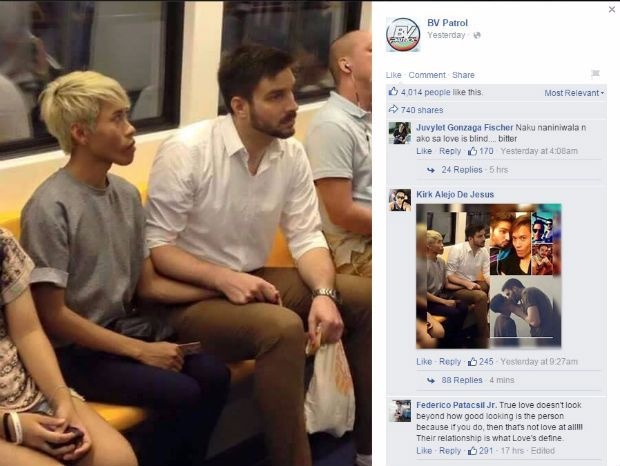 numerous shares from netizens
Accordingly, the left one with gray-colored shirt is a Thai named Taparuj Mond Kaendi, a creative director and senior booking agent at Bangkok-based Bacca Model Management. The one beside him is Thorsten Mid a German national. According to sources they've been together for more than 2 years and 2 months, more or less.
As the photos were around the internet, many have been curious about them and posted several photos from their instagram account, I could only imagine the instant boom of followers from their personal accounts just to take a look about their relationship and of course to make something about the two while the issue is still hot. Here are some photos.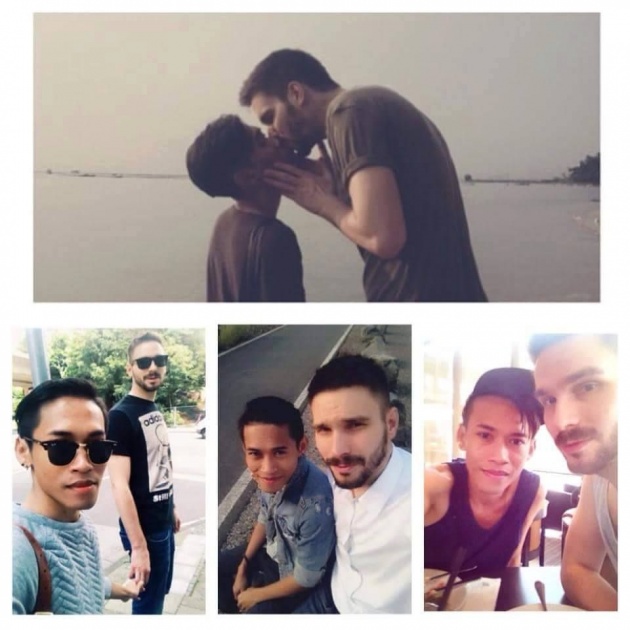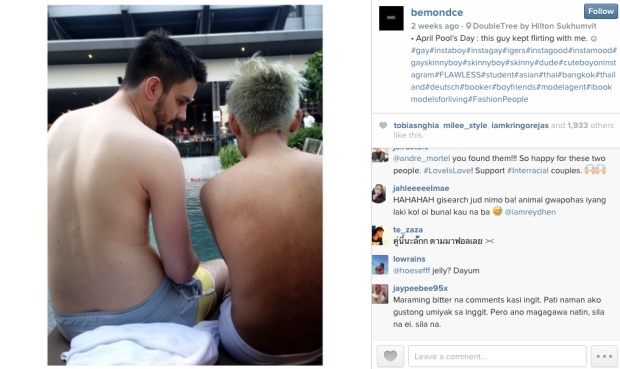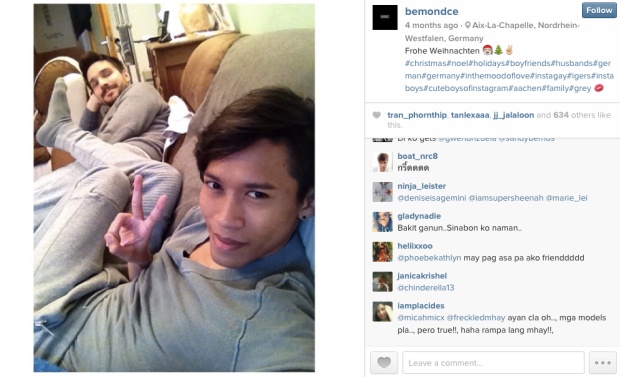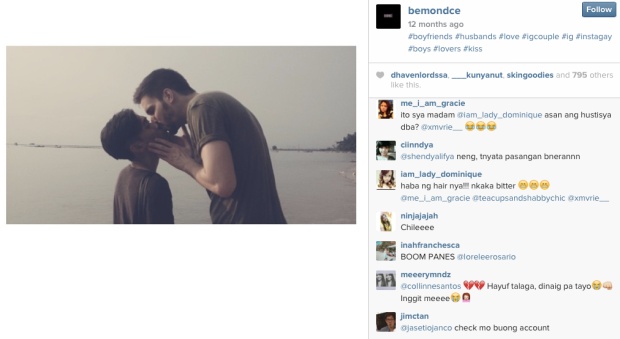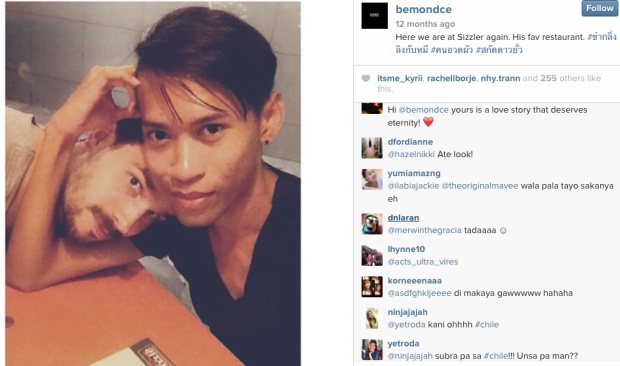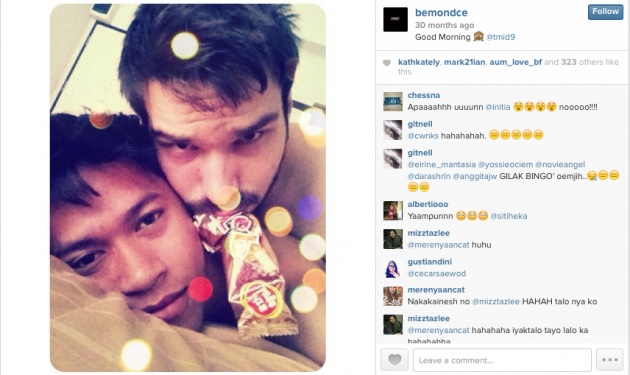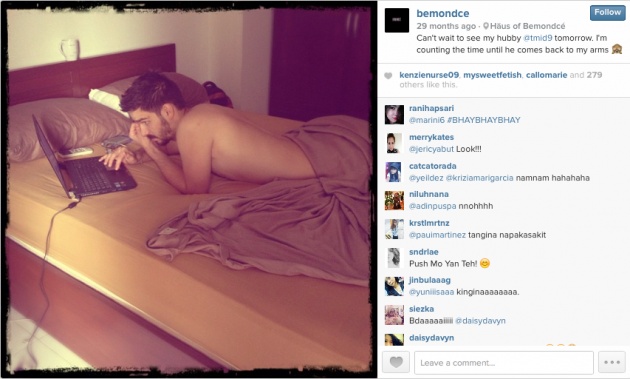 And then comments were flooding which includes those from bitter and positive ones.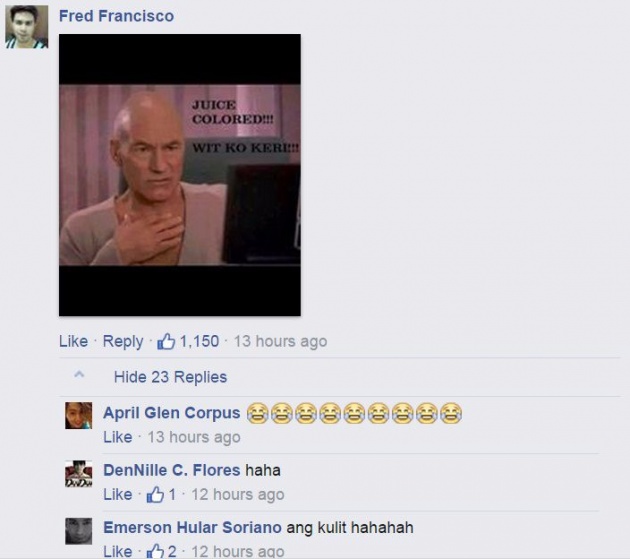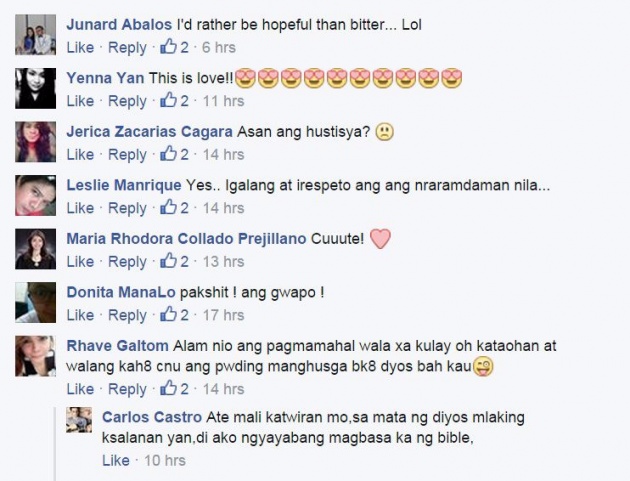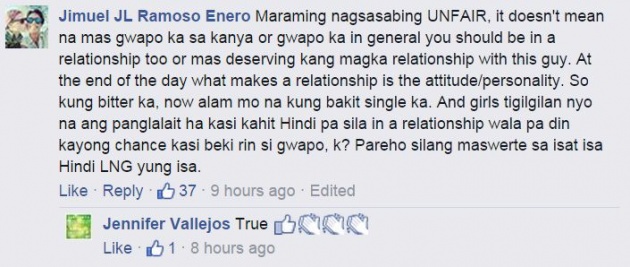 By far, my most favorable comment of them all: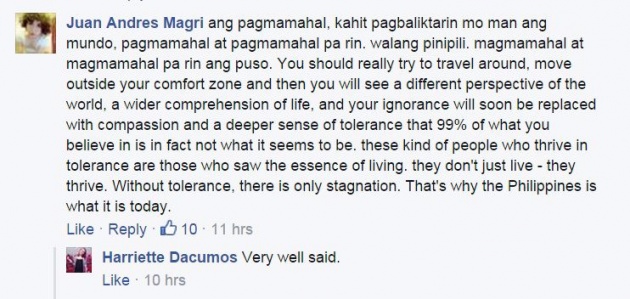 Because the couple were very much famous, they have been interviewed and was ask about their photos surrounding the internet: (video source: The iNet News- youtube account)
The eye of ignorance that assigns a fixed and unchangeable color to every object is much more of a factor that gives a careless judgement over things they can be seen without having a knowledge about the history or the current state of the object being grilled. As to this viral couple, many have given bitter comments for their disapproval and engage jealousy towards the Thai national of having been able to have a great relationship with a brilliantly and almost perfect appearance of that German guy. Well, some were not really bitter but seem to give a comment which disapproves the relationship about the two.
For me, I see it normal nowadays. We don't have the right to judge someone else's decision just because it is against the norm of the society or even goes against yours. There have been a lot of issues surrounding third sex as to acceptance. And for me, it is not up to us as to how they are going to live their lives. Love conquers all as they say. All means going through accepting even as to age, nationality, appearance, status, and even towards gender. To girls who have been dying seeing the photos, please do not act bitter. Either of them are just lucky to have each other, if they both found love with each other's arms maybe you'll find yours too. Instead of making a fuss out from the two of them, be it like an inspiration of having a love that is beyond your own standard and boarders. For guys. who still grossing out there seeing them, be knowledgeable enough to know about respect. There are a lot of relationship just like Mid and Kaende, and there just like you thriving their way hard to make their relationship work and last. It is not just about them, instead of bluffing about someone else's relationship just try and work yours to last.
I do hope many would be enlighten by these couple. They are really in love with each other for having the courage of sharing to people how it is like to love and be love in return. I salute all LGBT for the constant courage in informing people that they are still people to be treated as equal.