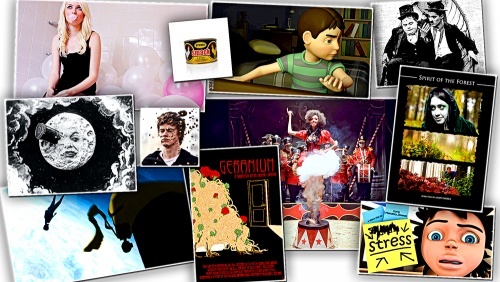 Can you smell the Spring? We sure can! It fills our hearts with positivity and makes us hungrier for great content. Speaking of great content, we'd like to remind everyone that you can make substantial revenues by being featured on our homepage. All you have to do is to shoot us an email at info@filmannex.com and tell us why we should feature your Web TV. The rest is history. Don't believe us? Read some of our latest success stories!
Studio Smack
 joined our platform from the Netherlands back in 2010 with their animated short film,
Pimp My Planet
. The film explores the "pimp-ableness" of our planet and the possibility of re-designing it in order to make it suitable for our ideals and aesthetics. Since then, the Studio Smack team, consisting of Ton Meijdam, Thom Snels, and Bela Zsigmond, have been surprising us with creative and inspirational videos that are not only powerful in their visuals and aesthetic, but also in their message and the topics they explore. Two of our favorites are
The Watchers
and
Battery Cage
. Check them out and let the filmmakers know what you think!
Word of mouth works in filmmaking!
Andy Parker
just joined our platform through the recommendation of friend and fellow filmmaker Tim Orchard, a long-time member of Film Annex. And now, Parker is our featured filmmaker. What a great welcome gift, right? Every filmmaker seeks inspiration somewhere. Parker finds his in strange and surreal atmospheres, as in his short film, 
At First Sight
, a cryptic dream we really enjoyed immersing ourselves in. You'll see that he also likes to share acting tips, useful online
links for filmmakers
, and
stills
from his films so you get a look at the inner workings of his world. A world in which he simply wants to have fun making films!
The 9 top movies of the week are: