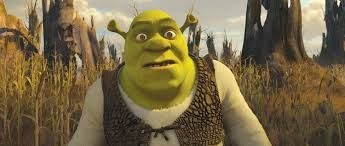 In two months' time, the residents of Scotland will get the opportunity to vote to break away from the United Kingdom. A four hundred year arrangement – just over twice the length of time it took to introduce trams to Edinburgh – will on current estimates be severed. Scotland will be free to assert its cultural identity, which if it is anything like the Irish, will involve putting on a wig and dress and saying 'feck' and 'buck'. But let's hope not. Scottish filmmakers will be free to define the new liberated image of themselves, middle-class, literate, a product of free University education, devoid of debt at the start of their careers, unless of course they trash their first car, in which case they probably deserve it.
Indigenous cinemas have always relied upon state hand-outs to get started, but where would the money coming from? Scotland already has a film industry but it will need to pull back its talent. Repatriating talk show host Craig Ferguson (apparently very popular in America) will be a priority, with Jonny Lee Miller and Alan Cumming not far behind. Then there's director David McKenzie (YOUNG ADAM, STARRED UP), the two Ewans McGregor and Bremner and Billy Connolly, state of his health permitting, not to mention Peter Mullan and Lynne Ramsay (WE NEED TO TALK ABOUT KEVIN).
They will need compensation, but how can Scottish Screen afford it? One idea, entirely untested, is acquiring Protected Accent Status for their country. Scots sound distinct from British – they whine less. They don't say 'where's me Giro', unless they are referring to a giant rope. Scotland will need to apply to the European Patent Office to proclaim the individuality of their voice and seek compensation from celebrities who have exploited it for financial gain.
That's right – Mike Myers will have to fund the Scottish Film Industry for years to come, what with Fat Bastard from the AUSTIN POWERS movies and being the voice of SHREK. The alternative would be for him to re-dub his movies with a less litigious voice. However, he would have to pay for past exploitation, and I'm not just talking about THE LOVE GURU.
Certain products like Wensleydale cheese and the Guildford Bypass are protected brands, individual to those who make them – well, I'm not sure about that Bypass, but then neither is the population of Guildford. There is no reason why an accent cannot be similarly patented by those who live where it is spoken the most. You would not be able to use the accent without express permission. It would be like a domain name. Scottish people living around the world would have to pay a licence to continue using it, and have to prove abandonment outside of the country. 'I was nae speaking Scottish – ah, ya got meh!' The exception would be in performing the poems of Robert Burns, Liz Lochhead and Annie Lennox, where speakers would be considered cultural ambassadors.
No longer could a Scottish accent turn up in a British crime drama to connote criminality. It is no accident that prominent Scottish businessman Duncan Bannatyre, has quit the British TV show DRAGON'S DEN before such a scheme was introduced; he appears from where I sit to be doing so for tax avoidance purposes. Scottish performers who use their accents on screen less than 50% of the time – and they will be watched – will have to pay a tariff. They will require vocal accountants to help with their self-audit. Alas, I don't know any vocal accountants; most of them tend to write.
Not everyone can claim Protected Accent Status – some accents deserve ridicule and there is of course the concept of freedom of speech; it isn't really practiced, but we like to think so. But if anyone deserves to make money from their language, it's the Scots. For me, their poster boy is Sean Connery – he didn't give up his acshent for henny-body.