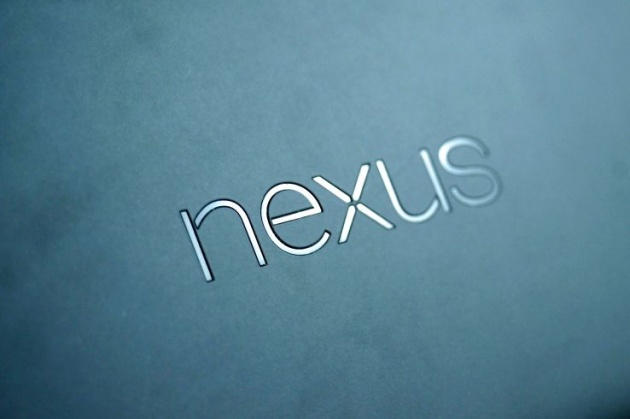 If you like your Nexus 5 but it's starting to feel old, rejoice! It looks like Google is teaming up with not one but two Android OEMs to manufacture the next Nexus phones. Huawei is working on a Nexus 6 phablet replacement, while LG is taking care of a smaller Nexus 5-style device.
The leaks come from the Nowhereelse's @OnLeaks Twitter account. Nowhereelse has been very accurate in the past when it comes to smartphone leaks.
Here's what we know so far. After skipping a year, LG is back at work for a new Nexus smartphone. This new phone features a 5.2-inch display (slightly bigger than the 4.95-inch Nexus 5 display), two front-facing speakers, a fingerprint sensor weirdly located on the rear of the device and a new USB type-C connector.
The dimensions of the device are a bit weird as well. With a height of 146.9mm, the device is much longer compared to the Nexus 5 released two years ago — this is probably due to the front-facing speakers. The device should be a bit slimmer but it will have a protruding rear camera like on the iPhone 6.
For the seconde device, Huawei is making a Nexus phone for the first time. This 5.7-inch phone should be a natural successor to last year's Nexus 6. In many ways, the Nexus 6 was too big with its 6-inch display.
Huawei's Nexus phone should be a bit narrower (78.3mm vs. 83mm), making it feel more like an iPhone 6 Plus. The phone should sport a metal body as well, pushing the iPhone 6 Plus comparison one step further. Evan Blass thinks it will ship with a Snapdragon 820 chip and a 2,560 x 1,440 display.
Like on the other phone, this new Nexus phablet comes with a fingerprint sensor on the back, front-facing speakers and a USB type-C port.
As always, these devices should run with the latest version of Android without any bloatware. When these devices are going to be released and their prices remains unclear.