If you are short of ideas, then here are a few suggestions that you can make use of to plan the next romantic gift for your partner.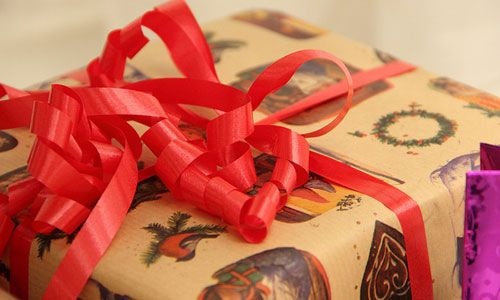 A Photo Puzzle
Pick out the best picture of both of you together, and get a puzzle made out of it. Of course, it'll take some time for your loved one to figure it out in the first go, but later on, it'll be the best activity both of you would love to indulge in when having a cuddling and cozy time on rainy evenings or late nights.
A Customized Game
We've all played Monopoly. Now you can customize that to 'Loveoply' and make your own board game. Add your own memorable places to it with your pictures and have a fun game date to surprise your loved one. You can even do that to a chessboard or a Snakes & Ladders game board.
A Portrait
If you can sketch or paint one yourself, then nothing like it. Or you can simply get one made by an artist, and can add a small personalized message with it to surprise your loved one.
A Photo Collage
How about making a photo collage with pictures of all the times that you have spent together? You can also collect tickets of movies that you watched together, and bills from places where you've eaten together or other receipts from amusement parks etc. to add to the collage. Of course, it takes some time to collect all these things to make the collage really big and nice. So maybe if you start collecting stuff now, you can gift this on the next anniversary or Valentine's Day.
A Personalized Story
If someone had to pen down the story of how you both met and fell in love with each other, what would it read like? Stop imagining, and write one! Gift this personalized story in the form of a novel to your loved one with romantic details and pictures.
The Alphabet Flip-Book
Use each letter of the alphabet to create a flipbook page. Each letter can have a keyword next to it, something that you can extend to a one-liner and express your thoughts. For instance, A can be "Alfredos – the restaurant we ate together at. It was the best date of my life!", while B could be "Batman – We both love this superhero!" and so on. You can add as many romantic details and memories in this flipbook as you want and make a completely personalized gift for your loved one.