There is a lack of female programmers, and the huge potential is yet to be tapped into

We often don't consider the influence of stereotypes on children throughout their upbringing. The stimuli come from their own families, schools and even popular culture. The IT sector is currently booming has an immense potential for growth, which may be further accelerated by tapping into half the world's population of comprising of female minds. Men already seem clueless regarding that women want, so how can the world's dominantly male programmers design effective software products for the other half of the globe. Trends show that less than 20 per cent of computer science graduates each year are female.
Google's 'Made with Code' initiative (madewithcode.com) addresses this issue with an investment of 50 million dollars planned for the next three years. The initiative hopes to inspire more girls towards coding by introducing them to popular modern day technologies like 3D printing, digital image and sound processing software, and encouraging them to utilize their feminine flare for colour and design. The initiative hopes to accomplish this through an array of female brand evangelists that are real-life technologists, philanthropists, entertainers, fashion designers, and game developers.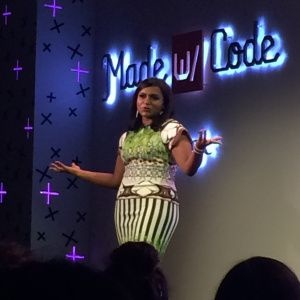 In our part of the world, most women struggle between balancing a married life and a career. Programming and related fields that require working from your computer have enabled telecommuting as a valid corporate option for employees and freelancers across the globe. It also empowers entrepreneurs to work with multiple clients across various geographical locations. For women having an entrepreneurial spirit, it has never been easier to start your own business, since most modern devices that individuals use these days are business ready and simply require the respective software to transform their home desktop/laptop machines into business workstations.
Effective programming requires various thinking styles and implementation approaches to enable more diverse solutions. Programming is not just about writing a code to execute desired actions. The core idea is to find the simplest solution and resolve problem. Diversity in programming logic may be the key to developing ground-breaking products.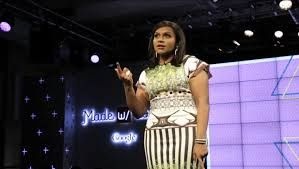 It should also be considered that learning to code doesn't necessarily mean you have to be a programmer. There are several related job positions such as quality assurance, technical communication, usability, project management, product consultancy, business development etc that are better held by candidates with a programming background, since they understand the product a lot better than an outside hire inducted specifically for marketing and management.
The bottom line is, we need to encourage women to explore IT as a career path, giving them more freedom and a chance to transcend borders with their unique ideas and products.