GivingTuesday Brings People Together in Planning for Fourth Annual Global Day of Giving on December 1, 2015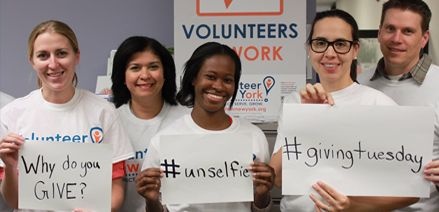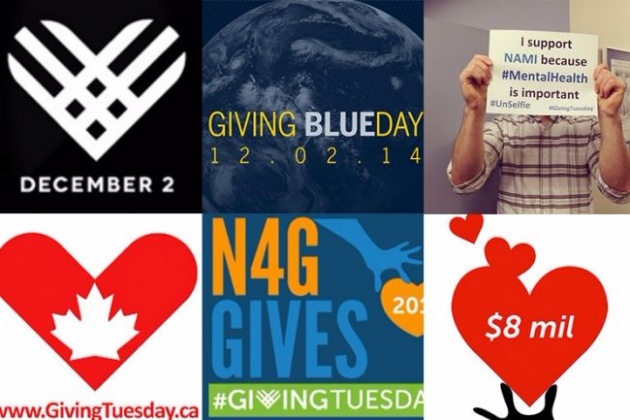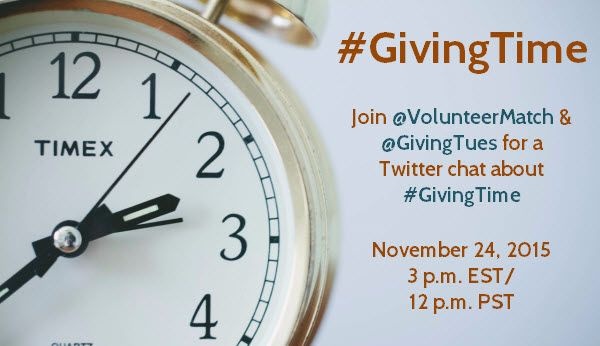 GivingTuesday, a global day of giving taking place on December 1, 2015, is once again bringing people around the world together in the spirit of giving. Individuals, businesses, organizations and local governments are rallying their friends, colleagues, constituents, partners and resources to celebrate and encourage giving.
To support these activities and empower people around the world to make giving an ongoing part of our lives, #GivingTuesday continues to gather and share resources, expertise and knowledge. To that end, a new, updated tool kit for 2015 is available to support partner organizations and spur creativity as planning begins for December charitable activations. The free tool kit includes case studies, sample emails, press releases, FAQs, and tailored ideas for nonprofits, cities, schools, religious organizations and families. In addition to the tool kit, new graphics are available for use on social media to help share the message. These materials and much more are accessible at http://www.GivingTuesday.org.
In addition to encouraging the participation of partner organizations, #GivingTuesday encourages individuals to join the movement to support causes they are passionate about with activities like creating their own campaigns or mobilizing others to support a cause close to their hearts.
"#GivingTuesday is powered by individuals who are collaborating in new ways to make the world a better place," said Henry Timms, founder of #GivingTuesday and executive director of 92nd Street Y, the New York–based cultural and community organization that created #GivingTuesday. "Every participating organization is made up of individuals who decided to make a difference, and we continue to be inspired by the range of creative campaigns and tremendous generosity that thousands of people have brought to this movement."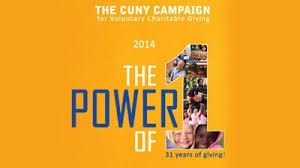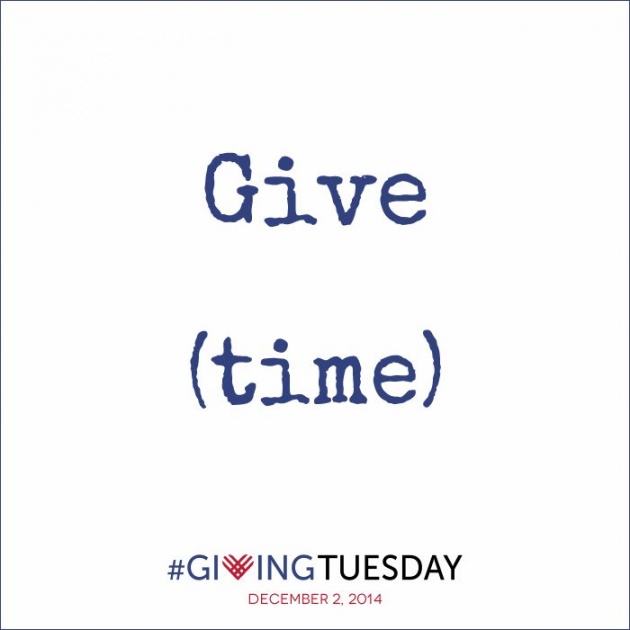 As an organization devoted to the importance of community, education and service to others, 92Y has— through #GivingTuesday—made available not only online resources, but also more than 200 free hours of educational programming online and in person. A wide variety of individuals and organizations, including Blackbaud, Classy, Guidestar, Charity Navigator, Foundation Center, DonorsChoose and Global Giving, continue to contribute to this growing bank of knowledge to benefit #GivingTuesday partners and the nonprofit sector as a whole. This work has been recognized by the Peter F. Drucker Award for Nonprofit Innovation, which announced last week that 92Y, for its work on #GivingTuesday, is on its short list for the third year in a row.
How Individuals Can Join the Movement
#GivingTuesday unites people across the globe to care for and empower one another. Here are some ways individuals can help make a difference.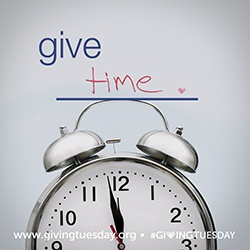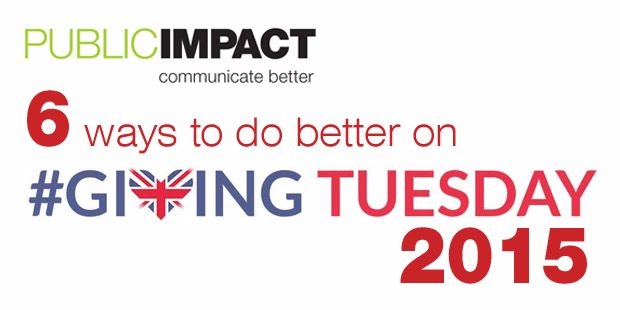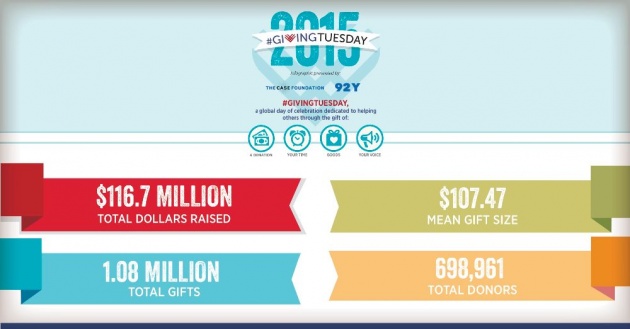 Volunteer
Volunteer at a charity or organize a larger team volunteer event with your family, friends and neighbors.
Donate pro bono hours to help charities in need of your skills.
Organize a donation drive for goods, clothing and other items for people in need.
Get Social
Activate your social media community (or open a new social media account) to talk about giving. Don't forget to use the hashtag #GivingTuesday!
Celebrate community heroes and service leaders on social media.
Email people in your community to educate them about #GivingTuesday and invite them to give.
Share photos from past volunteer events to show your followers about how you serve the community. Remember to use the hashtag #GivingTuesday!
Create a video with your family, friends or neighbors. Share on YouTube and social media using the hashtag #GivingTuesday.
Brand your social media accounts with #GivingTuesday graphics and be an ambassador for the movement.
Partner with organizations or sponsors to do a social media fundraising campaign, where a certain amount is donated per re-tweet, like, or post.
How Organizations Can Get Mobilized for #GivingTuesday
#GivingTuesday also brings together the collective power of a unique blend of partners to encourage and amplify small acts of kindness. Here are some ways organizations can get involved.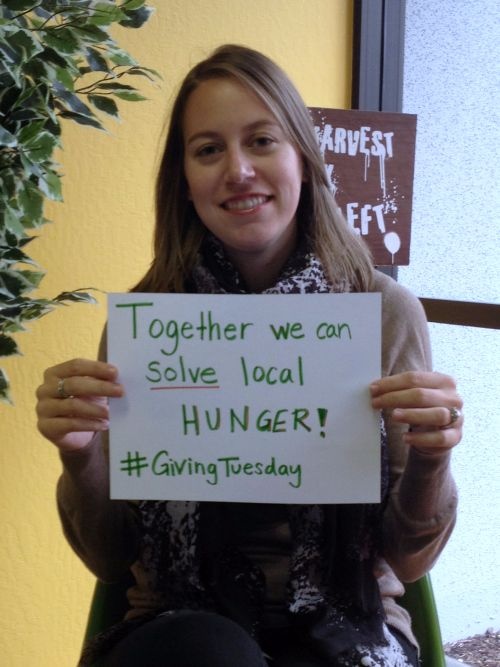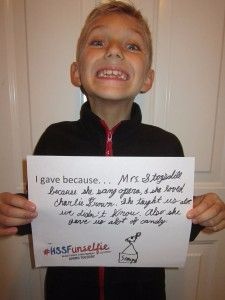 Raise Funds
Partner with a donor or sponsor to host a matching grant challenge for #GivingTuesday. This could be a 24-hour challenge, it could lead up to #GivingTuesday, or could launch on December 1 and run through December 31.Matching grants are among the most effective simple fundraising tools.
Organize a fundraiser and leverage #GivingTuesday to help expand your reach and to raise more.
Launch a campaign on December 1 to solicit donations through the end of the year.
Collaborate
Connect local organizations with businesses and local governments to generate donations (money, goods, or services) to a selected nonprofit (or to encourage people to give in general).
Ask organizations to work together to build a local #GivingTuesday movement. In 2014, more than 40 cities and states led their own #GivingTuesday movements to benefit local nonprofits.
Create a product to sell during Black Friday and Cyber Monday and donate proceeds to a partnering charity on #GivingTuesday.
Get local government officials to proclaim December 1, 2015, #GivingTuesday in your city or town. Make this a big press moment and bring the community together to celebrate generosity.
#GivingTuesday Partners and Projects
Some of our latest examples of partner engagement show the creativity and energy that partners are bringing to #GivingTuesday. Here are just some of the initiatives being planned for this year:
Aga Khan Foundation – The Aga Khan Foundation makes long-term investments in 16 countries, especially remote areas of Asia and Africa, that improve the quality of life for more than 3.5 million people annually. Last year the foundation set its first #GivingTuesday campaign fundraising goal of $20,000 and shared stories of "How I See Change." The campaign was a huge success, ultimately raising more than eight times the target. It was a humbling and affirming reminder of people's desire to create change and build a better future. This year, the foundation launched a new website and is excited about sharing more stories with #GivingTuesday 2015 and the theme "Building Better Futures."
GivKwik – GIVNYC 2015 (#GivingTuesday Live in NYC), hosted by Givkwik and in partnership with Impact Hub NYC, will be the premier local event in New York City, bringing together companies, causes and the community to create personal connection through collaborative philanthropy. Nonprofits from across the five boroughs of New York City can join through GivKwik to ready their year-end fundraising appeal with the help of in-kind partners, and gain the opportunity to receive a grant from corporate sponsors in a "Battle of the Boroughs" campaign to be held on #GivingTuesday.
NationBuilder – NationBuilder is partnering with #GivingTuesday to help nonprofits prepare for end-of-the-year giving by launching a free online course in October called, "Building a giving campaign that lasts: A model for high-impact digital fundraising." The course will walk nonprofit leaders through the process of building a digital giving campaign, laying the groundwork for a continually growing donor pool, and drawing on the principles of community organizing that have been highly effective in political fundraising. NationBuilder is the first-ever software platform for leaders. With over 7,000 customers in 98 countries, NationBuilder helps nonprofits, universities, and political campaigns around the world grow their communities and move them to action.
Niagara Falls – On December 1, 2015, there will be a special color illumination of the Falls to mark #GivingTuesday. The falls (Canadian, American and Bridge Falls) will be illuminated Orange and Red at 10pm for 15 minutes.
Nightingale-Bamford – This fall, Nightingale-Bamford will pilot #GenerationGive, a new program to share #GivingTuesday programs with schools around New York City. Teachers will receive an accessible curriculum that is adaptable for students in grades K to 12 to teach them about giving and their role in caring for their community. By collaborating and sharing best practices, teachers can support each other and bring their students together to experience the power of how working together can make a greater impact on #GivingTuesday.
PayPal – This fall, Paypal and the #GivingTuesday team will launch the #GivingTuesday Road Show to connect partners around the country and offer tips and tools for organizations to get the most out of their #GivingTuesday programs. These special events will be hosted in 3-5 cities across the United States and will provide a new space for organizations to meet in person and plan for December 1. From Washington, DC to Chicago and beyond, the #GivingTuesday Road Show will be powered by PayPal to help #GivingTuesday partners have an even greater impact in 2015.
Possible Health – Possible, a global health organization that delivers healthcare in rural Nepal, has committed to rebuilding the healthcare system in Nepal since the devastating earthquakes this spring. It recently signed an agreement at the invitation of Nepal's Ministry of Health and Population to rebuild the healthcare system in Dolakha District, near the epicenter of the 7.3 earthquake that struck on May 12. On #GivingTuesday, they'll be launching a special way to get involved not only once, but for an entire year—supporting a long-term healthcare system that can be resilient against future natural disasters and transform the lives of hundreds of thousands of people. Make sure to be on the lookout on December 1 to see how you can make an incredible difference after the worst natural disaster our world has seen this year.

About #GivingTuesday
#GivingTuesday is a movement to celebrate and provide incentives to give—the 2015 iteration will be held on December 1, 2015. This effort harnesses the collective power of a unique blend of partners—nonprofits, businesses and corporations as well as families and individuals—to transform how people think about, talk about and participate in the giving season. #GivingTuesday inspires people to take collaborative action to improve their local communities, give back in better, smarter ways to the charities and causes they celebrate and help create a better world. #GivingTuesday harnesses the power of social media to create a global moment dedicated to giving around the world.