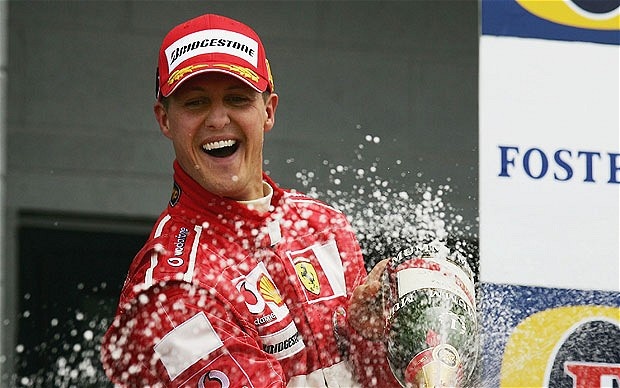 We waited some more news before writing on our site. Let's remind what has happened .
Yesterday , at around 12-12.30 former F1 World Champion Michael Schumacher, Ferrari's unforgotten ensign records , suffered a serious accident on skiing in Meribel , French Alps. Michael hit his head against a rock. It is still not clear if it was off the track or not, but right now it doesn't matter. Only the helmet kept him attached to his life. He was immediately brought to the Hospital of Grenoble, one of the best equipped for this type of trauma. He had surgery for the reduction of cerebral hemorrhage occurred as a result of head trauma. Then he was placed in a state of coma. We've known from the press this morning at 11 that in the night he has undergone further surgery, and doctors have stated that it is impossible to determine at this time if he'll survive or not.
The members of RaceFeverTv hope that Michael wins this race, too, perhaps the most important. All pilots and sportsmen gathered around him and we would like to mention the most beautiful words at this time, those of the latest Michael's team-mate at Ferrari, Felipe Massa:
" I am praying for you my brother! I hope you have a quick recovery! God bless you Michael.
Go Schumy!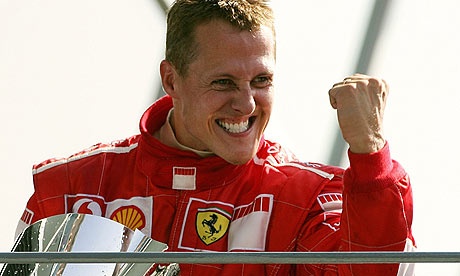 Race Fever Tv

From the world of car races, the adrenalin which causes the fever for this wonderful sport.From rallies to the races on all types of tracks, the planet of roaring engines shown by fans,trying to share this passion with all who love races and all who are literally "sick" of this sport.
Increasing the culture and knowledge of Motorsport.