Closer to the release in May of Godzilla, Warner Bros. and Legendary Pictures give to us another cool poster to promote the film on IMAX screens, which should be the way to see the King of Monsters in its full big glory! Check it out!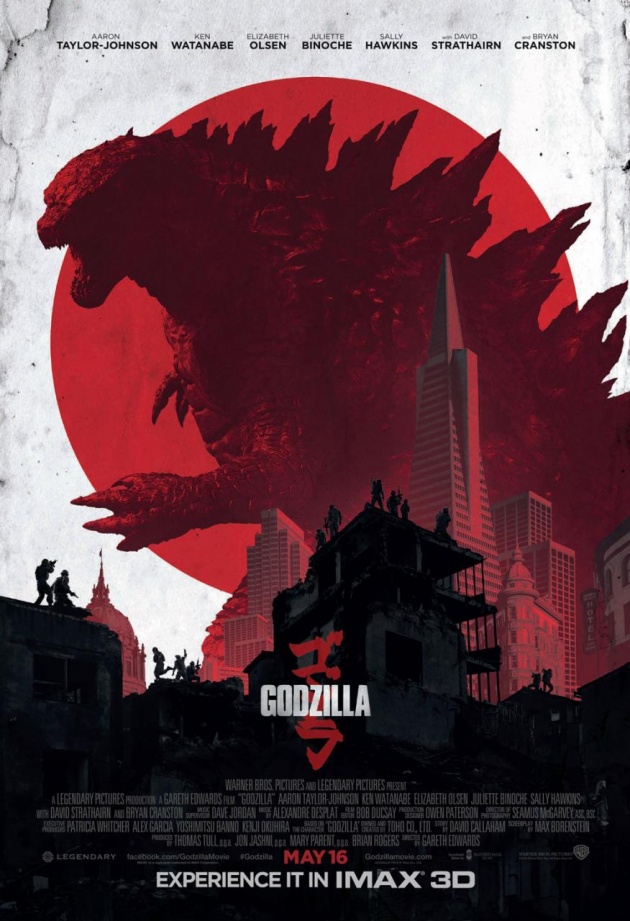 Synopsis

In the film, the king of monsters, Godzilla, will fight against evil creatures who, bolstered by humanity's scientific arrogance, threaten our very existence.
Conforming the cast Aaron Taylor Johnson, Bryan Cranston, Elizabeth Olsen, Juliette Binoche and Ken Watanabe, Godzilla will be unleashed into U.S. theaters on May the 16th, 2014.


Follow Maumau Web TV on facebook and twitter!