Western is a film genre that involves movies set in wild America, the colonial age in American continent and afterwards. These movies show settlers, ranchers and especially bounty hunters, criminals and gold searchers. They fight for right and wrong there is a lot of shooting, excitement, violence and thrill in these movies and there is a huge lot of fans who appreciate these films.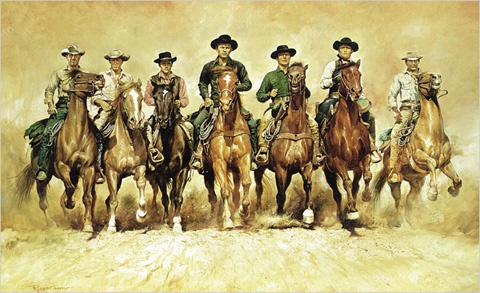 Filmmakers started making these films a long time ago but 1960's was a golden decade in history of westerns. Many of the famous and marvelous films appeared on screen in 60's like Magnificent Seven, El Dorado, Wild Bunch and The Man Who Shot Liberty Valance, True Grit and Butch Cassidy and Sundance Kid.
Sergio Leone also made his remarkable westerns in 60's which include Dollars trilogy starring Clint Eastwood and Lee Van Cleef and one of the most outclass films of all time, Once Upon a Time in West.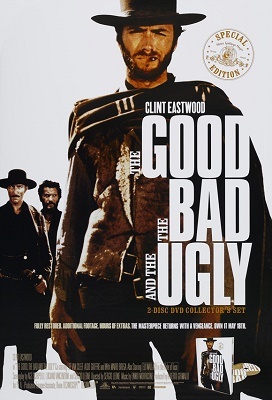 Poster of Leone's masterpiece The Good, The Bad and the Ugly. Clint Eastwood played the Good in this movie, Lee Van Cleef played the Bad and Eli Wallach played the Ugly.
Below is another poster of Leone's amazing film, Once Upon a Time in West. Henry Fonda was protagonist in this film.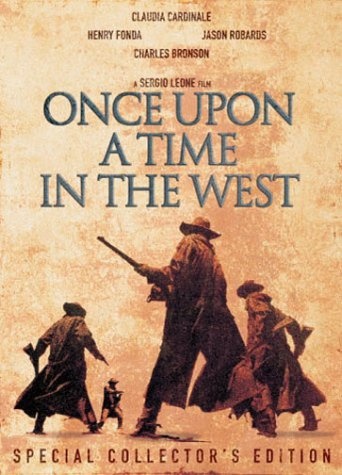 Such Films have made this era really remarkable and memorable for western movie fans and they still cherish this age of films.