Earn from your mobile
Mobile is one of the thing that attaches with you throughout your routine, You cannot imagine a life without a mobile phone, you call, text, surf internet and do other many things which has made your life manageable.
Now, cashonad has provided an earning opportunity for all you people. Cashonad has provided this opportunity for every people all around the world.
How to earn from Cashonad??
First of all download the application from the google play store . After you have downloaded and successfully installed the cashonad application, You have to Register yourself. But I recommend you to Login using your facebook account, In the login screen you will find a "Login Facebook" button click there. You have to let facebook to authorize this application to use your facebook details. So click the authorize button. You will be directed to the cashonad home page screen
Now, you are ready to earn from cashonad.
How will I earn from Cashonad??
You can earn in 3 ways from Cashonad:
11.) By unlocking your screen: Everytime you awake your phone which is asleep, you will experience fresh advertisements sourced especially based on your geographical area. You will have options to swipe for more options to understand and interact with the advertised product or service. Swipe right tounlock your phone and you will be credited in your cashonad account.
22.) When receiving a call : Whenever you receive a call you will be served with a highly interactive videos with many interactive options. Wait for 6 seconds and receive the call. You will also be credited for receiving a call as well.
33.) Referring your friends: You also can receive credits by referring other your friends or other users to use this app. When someone who your refer downloads and install the applications in their mobile, you will be credited in your account. You will be credited with US $0.1 for every referral
Cashonad is also available in Nepal
You can also earn from your mobile phone in Nepal. You will be paid in your E-sewa account which you can use to recharge your mobile number or use in other many facilties provide bye E-sewa in Nepal.Remember : This service is only available in android phones at the moment. Below are some screenshots of ads served by cashonad taken from my android phone in Samasung Galaxy. You will be able to redeem your earned amount after you have earned $5 in your E-sewa account. Also remember ,E-sewa is a most if you want to use cashonad. You can Register for your e-sewa account here: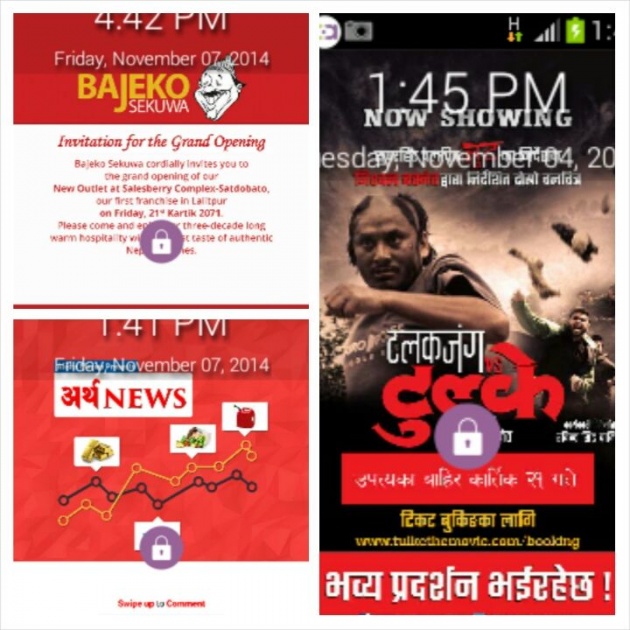 How can you be paid??Also , Remember to synchronize or sync your phone before 23 hours after you have viewed your ads in your android powered phones.
For international users you will have option to be paid to redeem your earned amount throughpaypal accounts.
So, it's a great opportunity to earn money from your mobile world wide. It is also best options for those who are seeking some online jobs in Nepal.
Clickhere to Register for Cashonad
Happy earning friends,
Did you know that you could also earn money fromFacebook????