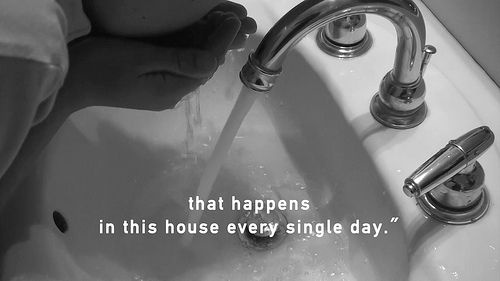 GRANTED won "Best Environmental Short" - Bay Area Women in Film and Media (BAWIFM) Short Film Festival 2013. This lovely film was created by Michele Guieu. She is a multimedia artist, using both traditional and nontraditional media in her work: video, photography, murals, paintings, drawings, digital prints. Michele lived in Africa when she was a teenager and then moved quite often: that opened a world to her. Her father was a visionary geologist specialized in tectonic and her mother a biologist, with an amazing way to talk about the beauty of nature and the necessity of respecting it. Her background is sociopolitical graphic design: she learned it at ENSAD in Paris and was a graphic designer in the years that followed, having the great opportunity to work with amazing people.
The idea for this one minute video comes from something her mom told her when she was a child, that she never forgot and which is still true today. She followed the different people of her family and some friends as they were really using the water in their daily tasks. she did not ask them to re-do something, there was only one take. No water was wasted in the making of the video.
All credit goes to the creator of the film Michele Guieu.