Today I would say I have achieve a lot in Bitlanders. That was possible with the hard work and cooperation of everyone. I am very grateful to have you guys and to belong in this amazing community.
Back in the past days, after consistently updating and buzzing, I am still stuck at 49-55 buzz gaining only 0.8 to 1.5 mBTC making me decide to stop if nothing change in the next days. I was even very much dismayed when my balance turned to negative after I bought some gems and two of the transactions were declined, The first declined transaction is when I'm about to pay vial Paypal for some gems when I decided not to until at least I have my first payment, the second was due to insufficient balance.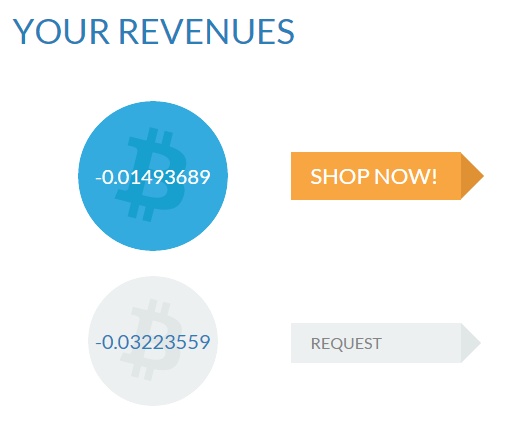 I used the gems for a blog review for me to see myself, and today Hilary popped up confirming the review. That's my first achievement of the day because I got a 3 star on my first blog submitted for review, where I got 3 buzz power ups. You can see my recorded video of Hilary's review here: http://www.bitlanders.com/movie/finally-my-blog-has-been-reviewed/175205
The next was my buzz went up by 30 from 53 to 83. Awesome!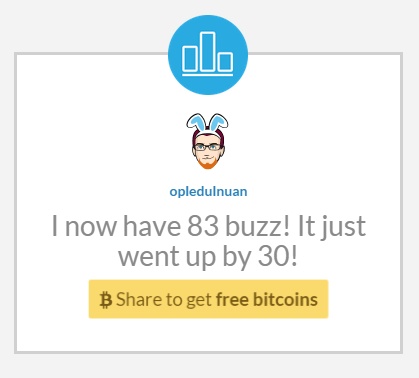 That caused my rank to jump from 513 to 29.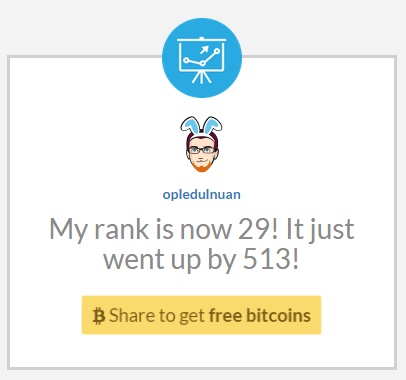 Finally, my earning from 0.8-1.5 mBTC just went to 4 mBTC. Unfortunately, I failed to take a screenshot of it.
Well this was a very profitable day for me and with those achievements makes me regain my my confidence and inspired me to continue my bitLanders journey.
Thank you for your time spared in reading this.
Ano mga kababayan pwede na ba ang English-carabao ko. Hahaha.