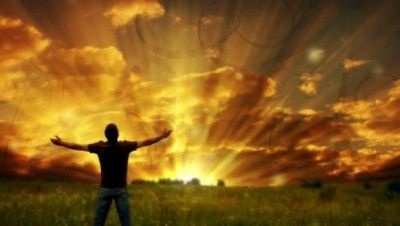 TODAY'S SCRIPTURE
"No unbelief or distrust made him waver (doubtingly question) concerning the promise of God, but he grew strong and was empowered by faith as he gave praise and glory to God."
(Romans 4:20 AMP)
TODAY'S WORD
Did you know that when you praise, you are putting your faith in action? And just as putting your physical body into action will make it grow strong, putting your faith in action through prayer, worship and thanksgiving will make it to grow strong, too!
Notice what this verse says about Abraham: No unbelief made him waver regarding the promise of God. What does it mean to waver? To waver means to go back and forth. It's a very unsteady posture. Spiritual wavering is when we go back and forth in believing the promises of God. Wavering shows up in our words and actions. When you waver in your words, you are speaking contrary to God's promises, and when we waver, we won't see the blessing God has for us.
Scripture says that Abraham never had unbelief or doubting thoughts. He never wavered. He took captive every thought and stood strong through His praise and worship! That's because praise makes you stable. It makes you strong. When you take time every day to praise and worship God, you'll stand strong in faith just like Abraham and see the victory and blessing God has in store for you!

A PRAYER FOR TODAY
Father, today I praise You because You are worthy! I thank You for every good and perfect gift You have for me today. I thank You for provision, healing, strength and joy. I praise You for abundantly supplying all my needs according to Your riches in glory in Jesus' name! Amen.