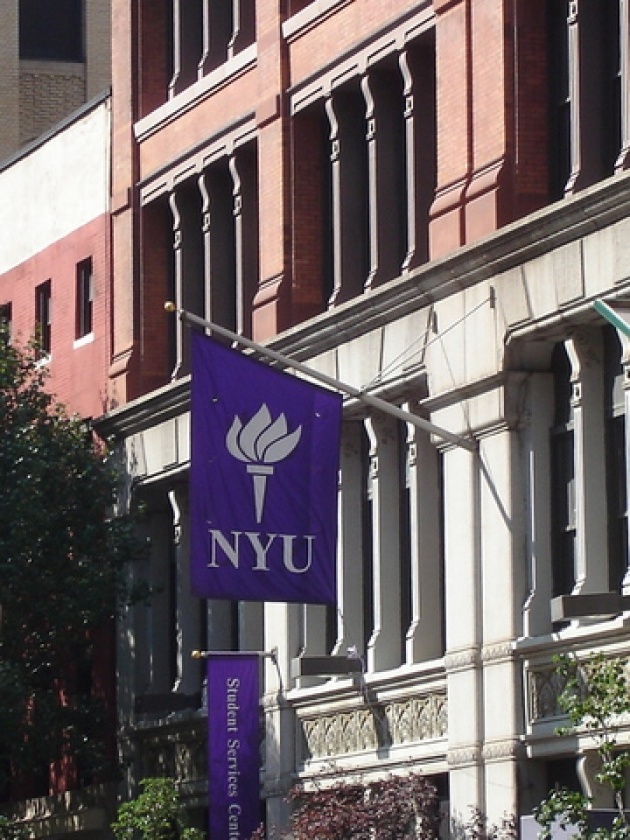 Wednesday night, I had the opportunity to guest lecture at New York University's School of Continuing and Professional Studies. The class I taught was called Online Video: Strategy, Development, Distribution, and Marketing. I discussed in particular the Film Annex vision and business model, online film distribution, basic production methods, strategies for social media to engage audiences, and my own work.
The class is taught every Wednesday night by John Ovrutsky, who is a graduate of my alma mater, Franklin and Marshall College. It was an honor and pleasure for me to be a guest lecturer in his class. The students were very receptive, involved, and interested. It was a great experience overall, and I look forward to more teaching adventures!
I started off the lecture talking about the differences between personal and client work and the importance of discussions and teamwork during production. I showed the students four different videos we produced for Film Annex's client Cupcake Digital:
Interview with Susan Miller, Cupcake's Co-Founder and Executive Producer
Interview with Brad Powers, Cupcake's Co-Founder and Chairman
The Creative Process at Cupcake Digital by Creative Director, Christine Norrie
Cupcake Digital - Kids at Play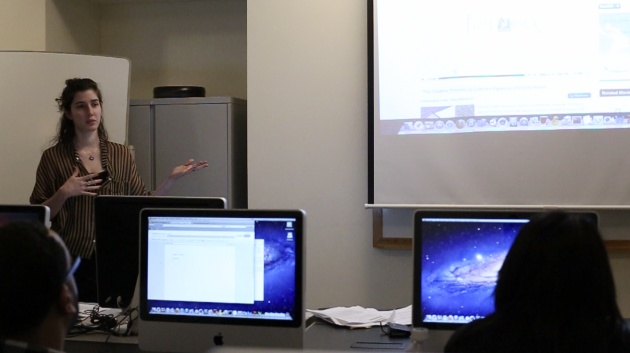 My intention in showing these videos was to explain how different styles of production serve different purposes and satisfy different needs. For example, while the corporate interviews are good for introductions and updates, the last two videos are more fun and engaging, inviting the viewer behind the scenes to look at how the creative process works at Cupcake. The students were quick to spot these differences, notice the camera angles, and figure out the intentions behind our production crew's decisions.
I continued the lecture by introducing two of our filmmakers, Ken Turner and Jeff Chiba Stearns, who are not only great animators, but also very active social media users. Together, we looked at how these filmmakers are promoting their work online, how many followers they have on Facebook and Twitter, what kind of posts they put up, what kind of blogs they post, what their official websites look like and which social media outlets are they linked to, what they sell in their art stores, the benefits of crowdsourcing etc. We also talked about the importance of branding, promoting the hell out of yourself without being afraid to be perceived as pompous or arrogant, and of course being proud of your work. All these were important factors in understanding how to engage audiences and be influential on the web.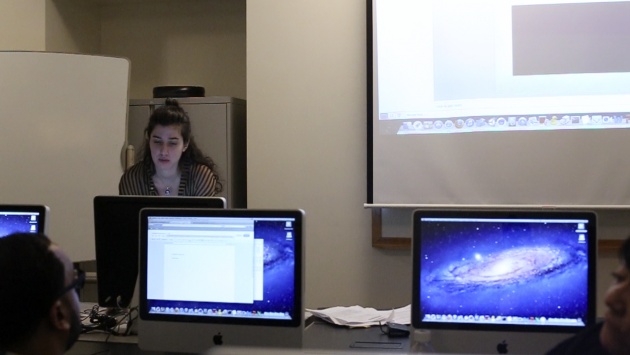 Throughout the discussion, Film Annex's business model came up numerous times, and we discussed why our online video platform was different than others. One of the students was quick to realize that "Nobody in the film and entertainment industry does what [we] do." Another student immediately noticed the similarity between Klout and Film Annex's BuzzScore.
I finished off my presentation showing examples from my own work, including the music video and the album teaser I've made for singer/songwriter, Hee Young. I hope my lecture was helpful for all the students and they all made some new discoveries. I hope to see them one day on Eren's Picks on Film Annex's homepage :)
To see my presentation online, visit slideshare.