In honor of All Hallow's Eve :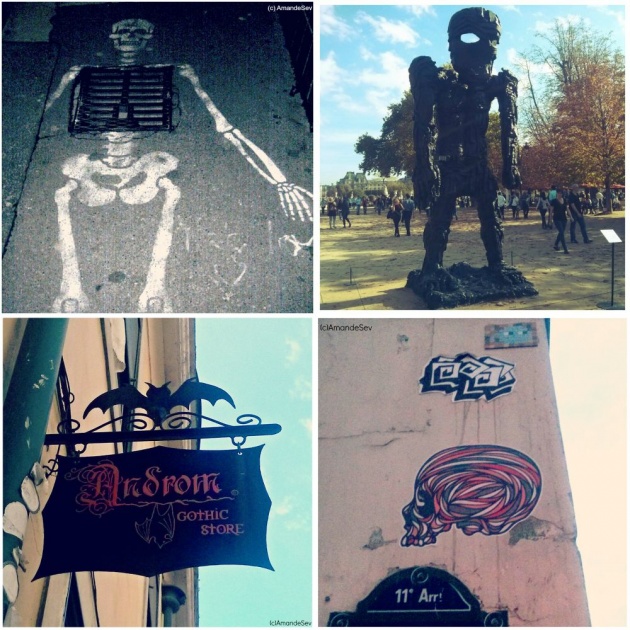 From left to right and top to bottom :
(1) Skeleton on the sidewalk, Paris, October 13th 2012 - I love the way the skeleton was designed around the grid/ rib cage. White paint spayed through a stencil.
(2) Zombie in the park, Jardin des Tuileries, Paris, October 10th 2014. Statue exhibited through the "FIAC" (contemporary art forum).
(3) Bat in the shop, Androm Gothic Store in Lisboa, Portugal, September 13th 2014.
(4) Skull on the wall, rue Vaucouleurs, Paris, September 18th 2014. Collage.
All photographs taken by me.