Are you into spy or action movies? If yes, then you would absolutely love this movie about a teenage girl who was trained by her ex-CIA father to be a skilled assassin. It features award-winning actress, Saoirse Ronan, and is directed by Joe Wright. The movie, Hanna, is about a brave and strong young girl, which makes it suitable to be part of the BitLanders Film Series to support women empowerment. In this movie review, I will talk about the movie in general, its elements, and my overall rating.
☬ The Movie ☬
(Video Credit: Hanna - Official Trailer (HD) by Joe Wright via BitLanders)
➽ The Setting
The movie begins in the snowy forests of Northern Finland where Hanna Heller (played by Saoirse Ronan) and her father, Erik (played by Eric Bana), had been living for the past fifteen years. When the time came that CIA operatives discovered their location and raided their home, she was taken to an underground complex in Morocco, where she killed a number of guards and escaped.
On her breakout, she met a family off on a vacation to Spain who let her board with them to reach Berlin, her meeting place with Erik. They drive north and past France, but Hanna was seized and cornered in Hamburg by two skinheads and a former agent, Isaacs, who were hired by a high-ranking CIA officer named Marissa Wiegler. She was able to escape and finally arrived in Berlin where she met with her father.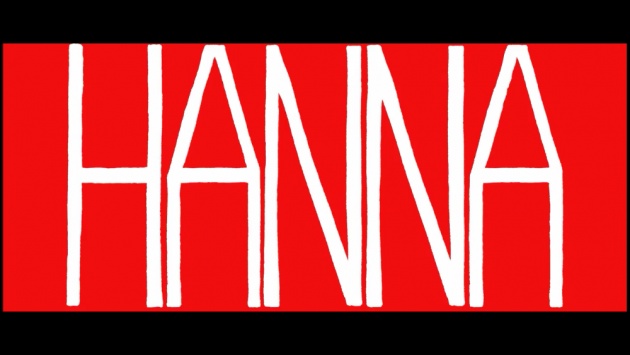 (Image Credit: Screenshot by JustAGirl)
➽ The Characters
The movie features some of the most talented actors and actresses in the entertainment industry. Take a look at the list below.
◙
Hanna Heller

(Played by Saoirse Ronan)

➤ Hanna is a sixteen-year old girl who was trained by her father to be a skilled assassin. In the beginning of the movie, it can be noticed that she has an incredible memory and lingual abilities, having mastered a number of numerical facts and languages. This is deeply rooted at the biggest reveal in the plot that she was one of the products of an unsuccessful CIA project where unborn babies were genetically manipulated to become super-soldiers.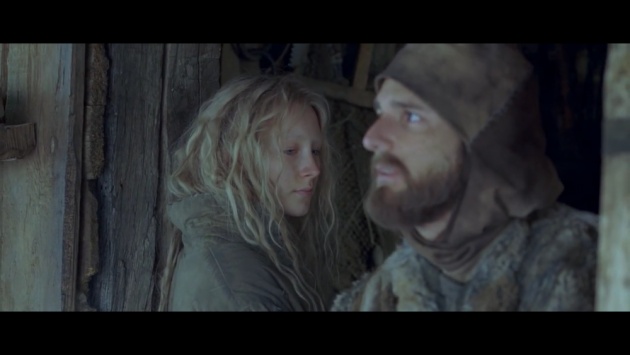 (Image Credit: Screenshot by JustAGirl)
◙
Erik Heller

(Played by Eric Bana)

➤ Erik is a former CIA agent who was part of the above mentioned project. Although not outwardly stated in the movie, he fell in love and had an affair with one of its subjects, Johanna Zadek, who was Hanna's biological mother. At the time the CIA ordered to terminate the project and eliminate all its subjects and products, Erik saved Johanna and her baby.
◙
Marissa Weigler

(Played by Cate Blanchett)

➤ Marissa is a high-ranking officer of the CIA who had been working hard to seek for Erik and Hanna. It was not mentioned in the movie but it seemed as if her intentions of seizing the two came with personal grudges. In the ending of the movie, she shot Erik to death in an abandoned amusement park but was killed by Hanna after a long chase.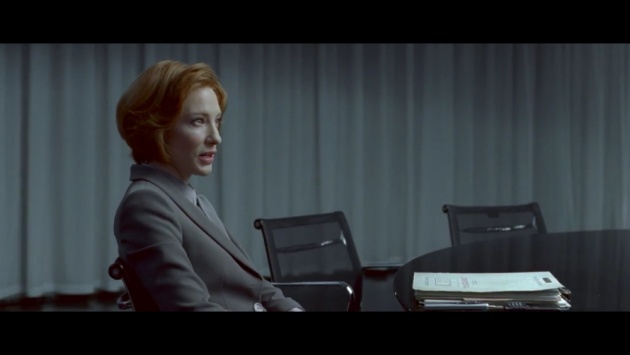 (Image Credit: Screenshot by JustAGirl)
◙
Isaacs

(Played by Tom Hollander)

➤ Isaac is an old friend to Marissa and a former agent of CIA. Marissa hired him to kill Erik and Hanna but was killed by the former in a fight in an abandoned amusement park.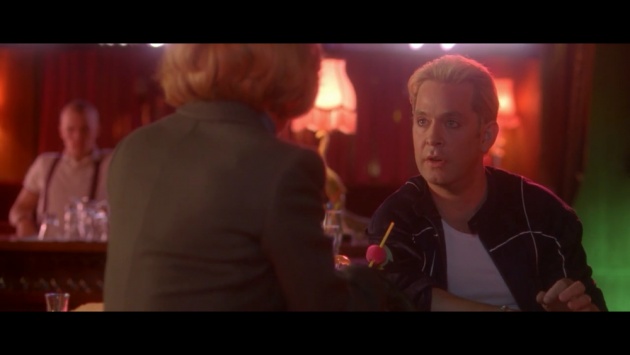 (Image Credit: Screenshot by JustAGirl)
Other characters include Johanna Zadek, Hanna's biological mother, played by Vicky Krieps, and Knepfler played by Martin Wuttke.
➽ The Plot
The movie revolves around the coming-of-age journey of a teenage girl who was trained to be a skilled assassin and to save herself from her unknown enemies. Hanna is a special kid with extraordinary abilities. She used to live in the snowy woods of Northern Finland. Her father, Erik, was a former CIA agent skilled enough to prepare her for the danger that was about to come her way.
When the time came that Hanna decided she was ready to battle, Erik dug up a radio beacon which would alarm the CIA of their existence and exact location. He gave her the freedom to switch the button on whenever she deemed the right time, but went on to warn her that once done there would be no turning back.
Aware of the danger it would bring, Hanna decided she was all ready. When Erik went out to hunt, she did not come along and stayed home to finally switch the radio beacon on. Upon arriving home, her father saw the beacon on and geared up to escape to Berlin. He left Hanna one last message to come meet him in Berlin.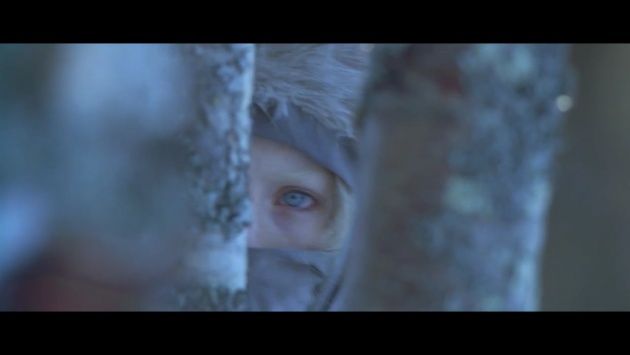 (Image Credit: Screenshot by JustAGirl)
The CIA operatives came and raided their home but found no Erik at sight. They found Hanna seated at the top bed looking plainly innocent. They brought Hanna with them in an underground complex where she was held in a detention room for examination while Marissa watched. Before results of her DNA came out, she was able to kill all the guards in the cell, including a body double of Marissa, and escaped the complex.
Out of the deserts of Morocco, Hanna met a family on vacation to Spain. She boarded their camper-van to reach Berlin. Meanwhile, Marissa hired a former agent named Isaacs to chase after her and Erik to capture them.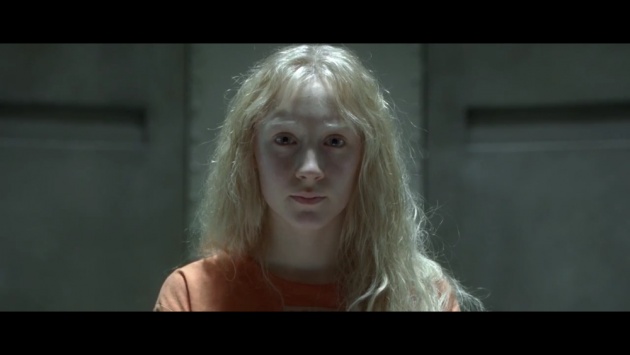 (Image Credit: Screenshot by JustAGirl)
The British family, together with Hanna, drove North, past France. Isaacs and his two sidekicks followed them through and cornered them in Hamburg. But Hanna was able to escape and kill one of the two sidekicks. Marissa caught up with the family and found out she was heading to Berlin.
In Berlin, Hanna met with an old friend of her father, Knepfler, who lives in an abandoned amusement park. Just about the time she was about to meet him, the enemies arrived. She was able to escape but overheard and information revealing Erik to be not her real father.
Later on, Hanna headed to her grandmother's place where she found Erik who failed to kill Marissa. He then admitted that he was not her biological father and relayed the truth to her.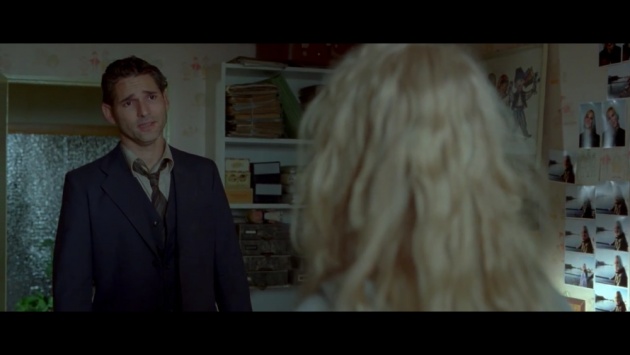 (Image Credit: Screenshot by JustAGirl)
Marissa and Isaacs arrived at the abandoned amusement park where Erik and Hanna were. Erik fought the two to give Hanna the chance to escape. He was able to kill Isaacs but was shot to death by Marissa. Hanna witnessed her father's death and ran into the house to look for Knepfler who she found hanging, bound and tortured.
Marissa followed and chased her out of the house into the railway of the amusement ride by the shallow river. From there, Marissa tried convincing her to come with her but she refused and turned back. Marissa let out a gunshot to prevent her from going away, but she managed to shoot an arrow at her stomach.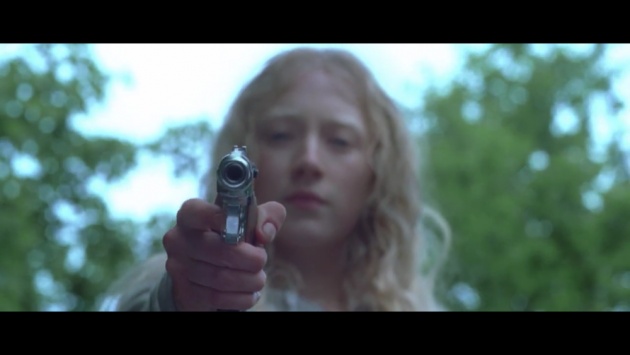 (Image Credit: Screenshot by JustAGirl)
They were both injured but Marissa still managed to chase after Hanna. At one point she was about to shot Hanna but accidentally slipped down the wide slide of the ride, worsening her injury. She slipped her gun as well, which Hanna picked. Although not wanting to hurt anyone anymore, Hanna ended her with a gunshot, saying that she just missed her heart a while back when she shot the arrow.
☬ My Movie Review ☬
Hanna is not your ordinary action movie. It is not just a regular spy thriller like Red Sparrow, or the famous franchise of Mission Impossible. Let me dissect the movie's techinical elements and see why this movie deserves your thumbs up.
➽ Direction, Cinematography and Screenplay
The movie, although involving espionage and the undercover work of CIA, tells the tale of an "abnormal" girl coming of her age and discovering the dangers and cruelty of the real world. Director Joe Wright did very splendid job in conveying the fictitious storyline making it enjoyably believable and convincing.
Wright's presentation reminded me so much of Quentin Tarantino's approach in filmmaking. At the first few minutes of the movie, I was smiling edge to edge, enjoying the narrative of the upcoming action scenes.
("What kind of movies do you like?")
I even recommended the film to my colleagues who, after watching the first three minutes of the film, switched movies to Ocean's 8. Shame, but I perfectly understood the decision as I can only assume this might not fit the taste of everyone.
There was even this review made by Peter Bradshaw of The Guardian who gave the movie a whopping two-star rating out of five. He described the film as "oddly boring" and pointed that Hanna lacked girlpower, to which I totally disagree.
In fact, another movie review from a critic pointed out the beauty of the complexity in direction and screenplay of the movie. Ian Nathan of Empire Online even gave the movie four stars out of five, stating that the movie is, and I quote:
An absurd-sounding concept rendered wholly believable and thrilling by a fearless young actress and a director at the top of his game.
➽ Camera Movement and Musical Score
Hanna perfectly embodied a female figure with a strongly empowered character. It could be in a different direction, as it was conveyed in a neoclassical-artistic tone. The coldness of the pictures and the darker hue added to the artistry of cinematography and direction of Wright.
("Do you support women's empowerment?")
The oddly creative background score, as well as the camera movement (yes, woozy ones during Hanna's breakout of the CIA underground complex), were spot on.
➽ Casting
I would not be shocked if Saoirse Ronan received praises from moviegoers and movie critics for her performance in this movie as Hanna. She did a fantastic job. She did appeal to me as a young girl, seemingly frightened about the reality of the world, but brave and strong enough to kill her enemies.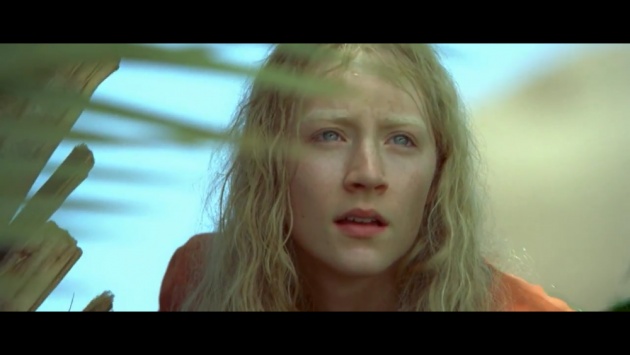 (Image Credit: Screenshot by JustAGirl)
Ronan is indeed an effective character actress, having a great filmography. No wonder she has received a Golden Globes awards, and was nominated for three Oscars and four British Academy Film awards.
And who would skip watching Cate Blanchett's performance in all her movies? Her portrayal of Marissa Weigler was cold to the core, leaving no room for a shadow of mercy. She was selfish and ruthless, and Blanchett perfectly showed these traits in the movie.
☬ Overall Rating and Other Related Reviews ☬
(4.0 out of 5.0 ★★★★☆)
On a final note, the movie Hanna is an excellent one. I would give it a four-star rating out of five.
For those interested, you may also check out these reviews from movie critics:
◙ Hanna Review by Kofi Outlaw of Screen Rant
◙ Hanna Review by Ian Nathan of Empire Online
◙ Hanna Movie Review by Paul Asay of Plugged In
You may also check out the movie review made by a fellow in BitLanders about Hanna. The video runs for about two minutes, hence its title. But it is worth watching!
(Video Credit: 2 Minute Critic: Hanna by The Substream The Stream via BitLanders)
Another fellow also did a couple of videos relevant to the movie. Manny the Movie Guy did a review of the movie himself, which you may check out in the link below. The others link to his interviews with some of the cast of the movie, as well as with the director himself, Joe Wright.
◙ "ARTHUR (2011)" AND "HANNA" MOVIE REVIEWS
◙ Director Joe Wright Talks About "Hanna"
◙ "Hanna" Interview with Eric Bana
◙ Hanna Speaks! Saoirse Ronan Talks About "Hanna" and Lady Gaga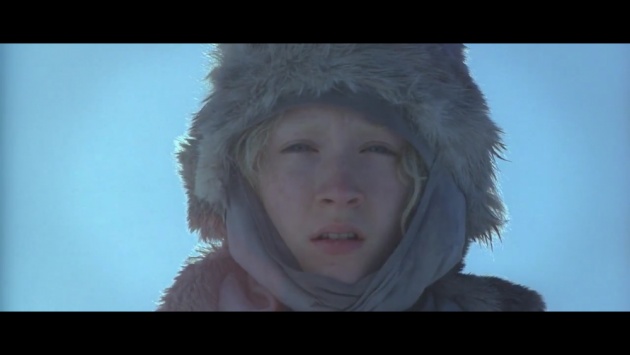 (Image Credit: Screenshot by JustAGirl)
How about you? Have you seen the movie, Hanna? What do you think of the movie? You can let us know by commenting below, or by creating your own blog to participate in the BitLanders Film Series supporting women empowerment!
Thank you for reading my post!!!
------
For more of my blogs:
♦ The BitLanders Film Series Introducing Disney Animated Film FROZEN: A Tale of Sister Love and Women Empowerment
♦ The BitLanders Film Series Featuring Jennifer Lawrence's "RED SPARROW" A Movie Review: Of Women Empowerment or Female Objectification?
♦ The BitLanders Film Series Featuring ENCHANTED: A Comic Modern-Day Fairytale of a Brave Damsel Finding Her True Love's Kiss (A Movie Review)
♦ The Hunger Games Movie Review: Face of Hope Amidst Post-Apocalyptic Dystopia
♦ The Hunger Games: Catching Fire Movie Review
♦ MOANA Movie Review: Empowered Young Girl from the Island of Motonui