Happy USA Independence Day!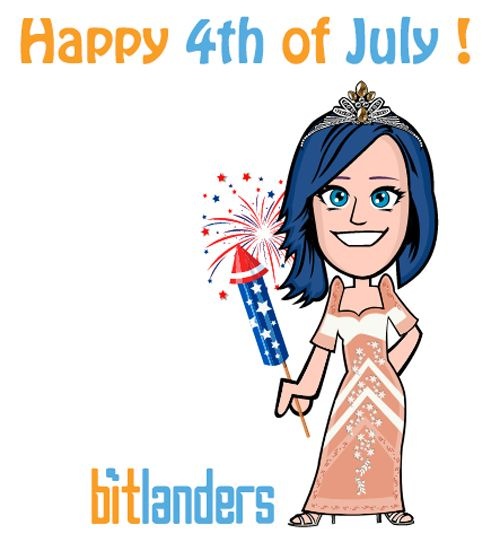 4th of July is celebrated as an Independence day in United State and also in bitLanders! To celebrate this important holiday in the U.S., we are releasing a special celebratory item: Fireworks of American Freedom. This item costs 10 gems and gives you 2 buzz for 7 days. It will be available for 10 days, from June 28 to July 07.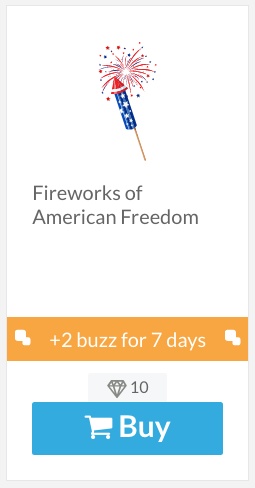 bitLanders Celebratory item for the USA Independence Day. Screenshots via bitLanders.com
Head to the bitFashionista online store by clicking on the shopping cart icon at the top left and get yourself some fun with fireworks!
-Micky