Hazrat Khawaja muinuddin Chishti
When evil and corruption begin to dominate the world, god sends men of extraordinary spiritual stature like khawaja muinuddin chisti to rescue the suffering humanity. It is matter of regret that we have no dependable biography of the great saint. From historical references we mean that he was born at chisht in Rajab 530 A.H. his father Ghiasuddin has a Husaini Sayed and his mother's name was mahnur. Khawaja hiasuddin died in 545 A.D. leaving a garden and a watermill as a legacy his son. Because of his pronounced spiritual leanings, he disposed of his property and gave away all that he had in charity to the poor. His life, defense forward, was one of complete self denial and service. After learning the Quran by heart, he went to Haroon, a village near Nishapur where he met his great spiritual leader Khawaja Usman Harooni in 560 A.D.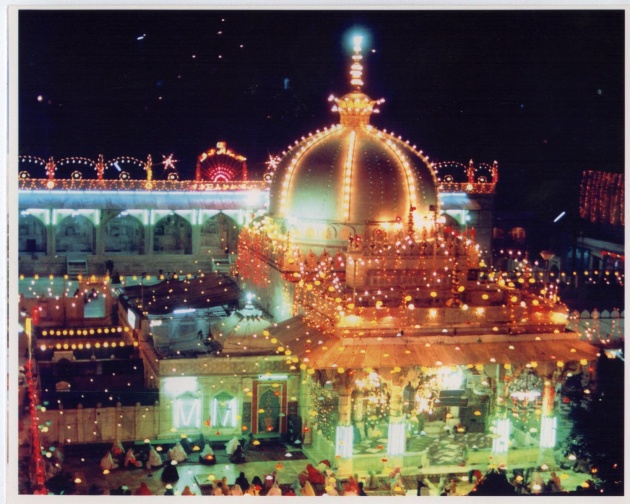 He compacted to him the light and vision of the order to Chisht. Khawaja muinuddin perfected himself under the guidance of his Master for 20 years. It was only after Khawaja Harooni was satisfied with the spiritual attainments of his votary that he allowed him to undertake his mission by training more and more of spiritual illumination and realization of God. The call came to him ultimately and after visiting the mausoleum of Hazrat Data Ganj Bakhsh at Lahore, and imparting spiritual light to his principle Hazrat Khawaja Bakhtiaruddin Kaki at Delhi, he settled down began the tough tussle between good and Evil, between Islam and organism in full force. The Rajah was seriously perturbed by the rapid spread of Islam at the hands of Khawaja Muinuddin and ordered him to have his kingdom. But the great saint knew the future trend of events and old his disciples that he had handed over Prithvi Raj as a prisoner to another king. His prediction came out to be true and Prithvi Raj was taken prisoner by Shahabuddin Ghauri.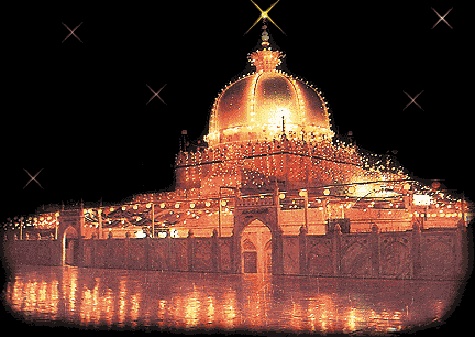 Khawaja Muinuddin resisted all temptations and threats all temptation and kept the torchlight of Islam steadily alight. It has been rightly said by Sir Thomas Arnold that the spread of Islam in India is due to the untiring zeal of great saint like Khawaja Muinuddin and has no resulted from the support of Kings and political leaders. His death anniversary is celebrated on the 1st to 6th Rajab every year and thousands of people flock to.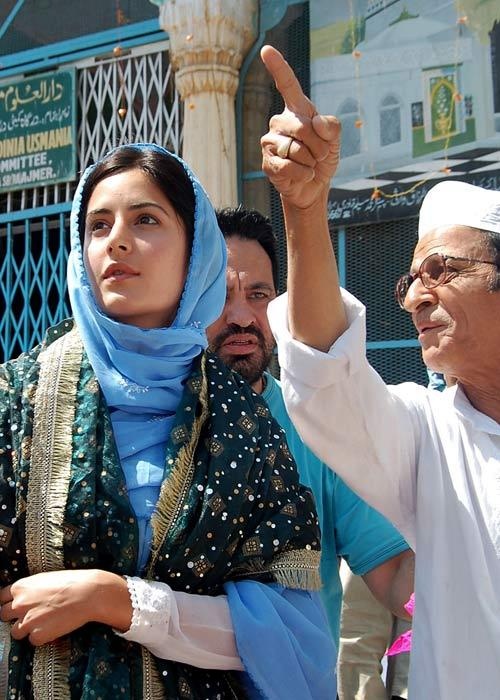 For full 45 years he spread the light of Islam through the length and breadth of India. His magnetic personality made him a immortal force commanding universal respect and devotion. Through all the changes and chances of history he stood triumphant on his lofty spiritual pedestal. While powerful monarchs have crumbled to dust and righty empires have gone into decay, his work and achievement continue to shine in internal glory.