In this 21st century it has become very hard for busy people to get fit and take care of their health .Obesity, diabetes, rising of blood pressure etc are becoming too much common because of this laziness and busy routine. So in order to stay free from all serious diseases following are some tips for busy and lazy people so that they can keep themselves safe and health.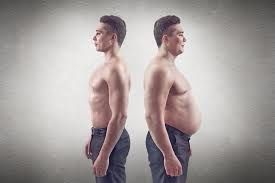 1. 7 MINUTES WORKOUT:
If you are short of time and you have less space then you can carry out following exercises only for 10 minutes daily. These exercises require small spaces and only a chair.
2. DRINK HOT WATER WITH LEMON:
Drinking hot water with lemon is very good for health. It helps your metabolism start properly in morning and helps to remove extra fat and oil which helps to prevent from obesity.
3.GO DAIRY FREE:
Many people experience belly discomfort and bloating after eating dairy. Dairy products contain to much fat calories and in morning it is not much healthy to take high fat calories at start of day because this helps much for blocking artries of heart.
4.SLOW EATING:
Eating too quickly can cause air to be trapped in your system, so chew slowly to minimize bloating.
5. DON'T CHEW GUM:
Gum is said to be "worst food before marriage". Stop the gum chewing to feel less puffy. And it's not only because chewing gum causes you to swallow more air; many gums contain sugar alcohol, which also can make you feel bloated.
6. DRINK MORE WATER:
Water helps flush your system of toxins and extra salt, which can be responsible for that puffy feeling. Always keep a water bottle with you to drink water as much as you can through out day.
7. GO VEGETARIAN STOP MEAT:
Meat is full of fat. So eat meat less and try to eat vegetables, salads more because vegetables contain fiber which helps you to gain fitness and helps to flush extra fat from your body.