So apparently, it is cool now to for teenage girls to get their first period. Nothing shameful or scary about it, it's trendy.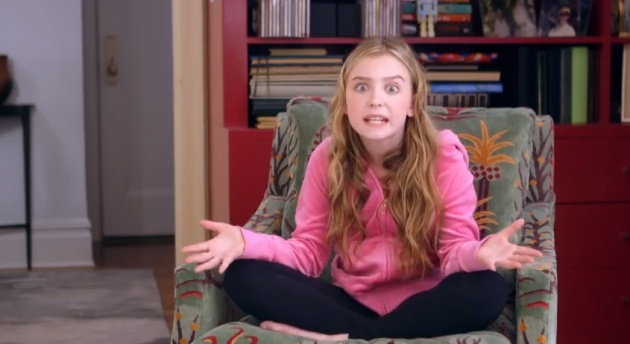 In Hello Flo latest ad (more than 27 million views on YouTube!), Katie, a teenage girl who, to her great despair, isn't yet "a woman," decides to fake it. Her Mom, who wasn't born yesterday, doesn't buy it and decides to teach her a lesson... in her own way. The actress playing the young teenager is incredibly funny, and both the story and the characters make this short video hilarious enough to forget it is actually a commercial.
At a time where female empowerment and positive body image are essential topics to spread among teenagers, the "First Moon Party" ad fits right in.
The ad was written and directed by Jamie T. McCelland and Pete Marquis, and comes from the creative mind of Hayden 5, a production company specializing in digital filmmaking.
Credits:
Written and Directed by Jamie T. McCelland and Pete Marquis
Production Company: Hayden 5
Producer: Todd Wiseman Jr
Executive Producer: Milos S. Silber
Director of Photography: Josh Fisher
Production Designer: Ally Nesmith
UPM: Dale Arroyo
Casting: Wulf Casting
Editing Company: Beast Editorial
Editor: Karen Kourtessis
Post Producer: Valerie Iorio
Finishing Company: Company 3
Colorist: Rob Sciarratta
Commercial DI Producer: Katie Andrews
Music Company: Found Objects
Composer: Jay Wadley
Producer: Abby Bernstein
Audio Post Production: Hobo Audio
Sound Mixer: Chris Stangroom
Executive Producer: Howard Bowler