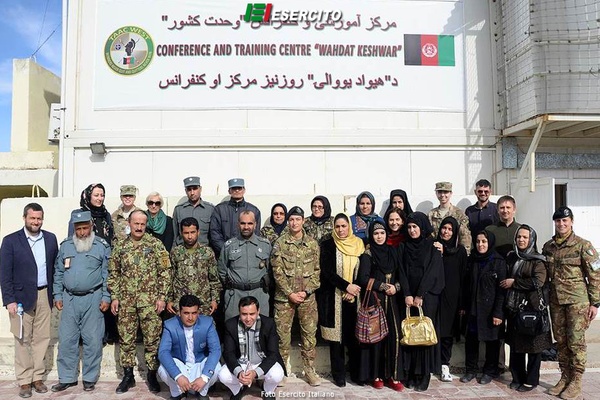 The "International Day for eliminating Violence against Women on 25th November, was also celebrated in Herat between international stakeholders. The event took place at the Conference and Training Center at Camp Arena, the ISAF Train Advise Assist Command West (TAAC-W), multi-national Command led by Italian Brigade "Garibaldi".
The commemoration was held by conducting a seminar on "gender violence" which was also attended by representatives of the Afghan National Army (ANA), the Afghan National Police (ANP), the Department of Women Affairs (DOWA) and some local women's organisations, EUPOL and US representatives.
The seminar, which was appreciated by all participants, saw a broad exchange of opinions on various topics including, in particular, the encouragement and support to women to enlist in the Afghan security forces.
The seminar is part of initiatives aimed at encouraging the culture of respect for differences of gender as a form of prevention and education aimed at ending the violence perpetrated against women.
It was also a unique opportunity for the enhancing coordination between EUPOL and ISAF.