Review of "Adventures of AW"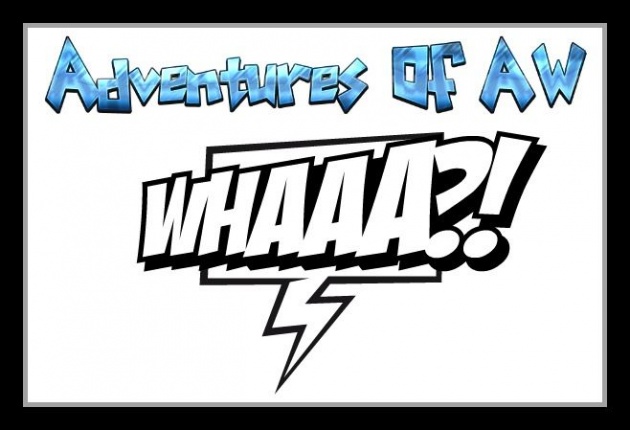 Voiced and Written by Antonio Westley
This mini skit comedy series follows an animated version of Antonio Westley who has bizarre run ins with many characters and famous names. Encounters that tend to turn into tense confrontation thanks to strong personality types. Which don't usually work out in Antonio's favor in the end due to his knack of being over confident. It's usually a fun light heart-ed exchange that never ends well for the author but it's certainly worth the 3:00 Min area mark.
Created as another rendition for my Facebook Fanpage "Adventures of AW" has over 3,653 views since the release date on December 2nd, 2016. Reaching it's tenth episode this Friday which will feature a confrontation with The Rock over the bragging rights of his cooking.
Primarily the series was made for fun after a site named Evertoon allowed for any creator to voice their creations in animated fashion. It was a very cool find and is Free to use for anyone interested in creating story arcs themselves. But it has limitations which allowed me to at least showcase my talent with voice over, writing and story telling. So I made the show an addition to my library on Facebook which has managed to build up a few loyal followers so far.
Not sure if they are aware that all the voice over is done by yours truly but at least I'm hoping the comedy holds up for them.
Now after the tenth episode I'm wondering if I should debut the series on Bitlander's from here on out. Mainly, so at least the work load isn't entirely spent on FB and can at the very least provide to some charitable causes. It is one of the benefactors of this site which I just haven't been able to use in a more modern technological sense. Issues I'm hoping to revisit in case there have been any updates that finally resolved this problem.
I've been told by @AdGoggleKo who has been a great source for help to use safari browsers here: http://www.bitlanders.com/mb/5493112. Something I hadn't thought of before when trying to access the site by phone. And by all means, feel free to follow her considering how active she's been on the platform for years now. One of the best if you ask me...
But over all the moral of the story is that Adventures of AW will be an ongoing mini series. With that said, I invite the community here to visit and review the show from my main site and let me know here if I should make the transition to Bitlander's. Please feel free to leave some links if you like on the comments section of my main site if you'd like to help promote your stuff.
I'll be waiting so check the video's out below and help spread the word
www.antoniowestley.wordpress.com/adventuresofawanime
- Please be patient and allow for the videos to load up on page -