Digital literacy is the most affordable form of education and training available on the planet. The only hurdle to a global equal education and access to information and sustainable business is the access to the Internet. In countries like Afghanistan, the Internet is available, but not always are the terminals to connect to the World Wide Web. This is why at Film Annex, we had to create our own Internet Media Labs.


If we can provide young students with terminals, computers, laptops or desktops, tablets or smartphones, we can allow them to enter the world of digital literacy, sustainable education and consequently sustainable business, as our writers and filmmakers are proving it every day on Film Annex.

Video editing and management is a fundamental part of digital literacy and sustainable digital business. Professional videos generate more interest, video impressions, advertising revenues, following, social media buzz, etc. To manage and edit the videos, we need high-end computers, possibly Apple computers, as they are a better fit for the job.

Visit the Film Annex Community page today and take a look at the BuzzScores generated by male (blue) and female (pink) users: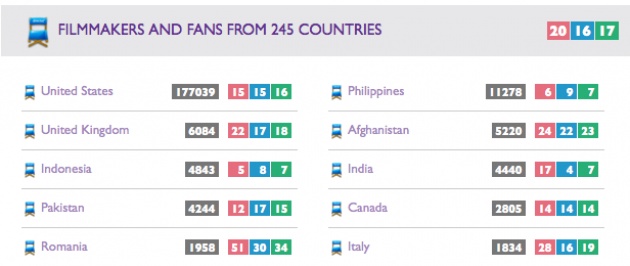 The average worldwide user has a performance of 17.
The average USA user has a performance of 16.
The average Afghan user has a performance of 23.
The average FEMALE Afghan user has a performance of 24.

Today, the opportunity is to invest in Afghan female users as communication and social media experts, allow them to have freedom of #StoryTelling, and with technology, empower them to #BuildLocalTalent, develop new ideas and concepts, using the Apple technology or other high-end computer systems. Keep an eye on the #ExamerFilmProject.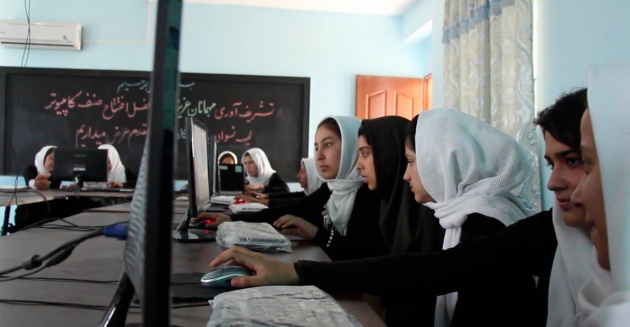 Women's Annex and Film Annex film production teams in Afghanistan film the process and broadcast the success stories, including the leading role of the computer supplier. This is the seed to access millions of new users and empower women and super users in developing countries like Afghanistan. Film Annex has over 30 million unique viewers per month and an active community of nearly 300,000 registered users.
Roya Mahboob, listed in the Time 100 most influential people for 2013 as an entrepreneur, is a board member and inspiration for Women's Annex, along with Feresheth Forough, thought leader in the field of citizenship and communication without borders.
I am impressed and motivated by the incredible work of the AGFAF, Afghan Girls Financial Assistance Fund, a great organization with an honorable and necessary role. Below are a few extracts from the AGFAF mission statement:
"Aid young Afghan women who seek a college education in the USA"
"AGFAF supported young women serve as educators and ambassadors helping their fellow students, teachers and the members of their host communities better understand and appreciate the conditions in Afghanistan. Further, when they communicate with family, friends and acquaintances back home, they bring a new perspective that helps foster mutual understanding and respect."
Read more about Digital Literacy, Education, Knowledge and Learning, for Afghanistan, Central South Asia and other Developing Countries, Investing in Social Enterprise for Women In Technology, Digital Literacy and Social Media and How Female Students from Afghanistan Earn Money On Film Annex; Sustainable Education, Business and Philanthropy.
Please visit and subscribe to my personal page on Film Annex and to Women's Annex for updates, articles and videos.