The decision has finally been announced today 07th July, 2014 as Independent Elections Commission of Afghanistan had delayed the results last Monday amid fraud accusations, however, IEC announced it a week later today.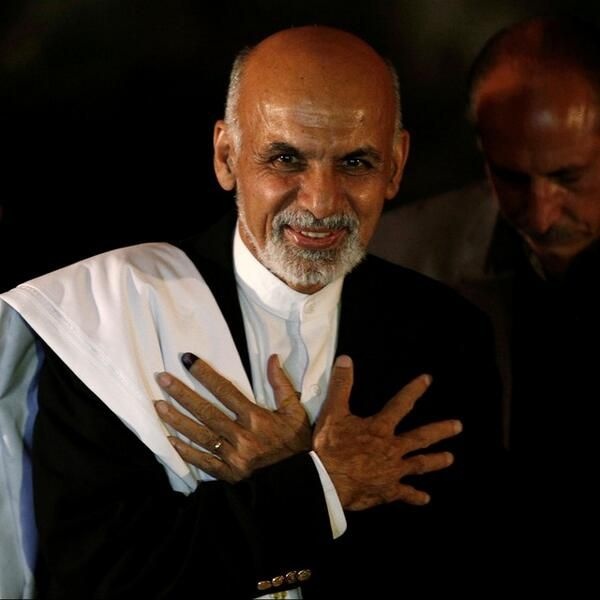 Dr Ashraf Ghani after casting his votes for Presidential Candidate in 2nd round, 14th June
This was the second phase of the elections 2014; the first phase included 11 presidential candidates, after the results were announced, there were two triumphant candidates, both of which showed their interest for another round. Dr Abdullah Abdullah was the front runner followed by Dr Ashraf Ghani. Today, however, the elections preliminary decision was declared, announcing Dr Ashraf Ghani the prime winner leading with 56.44% with 4,485,888 votes ultimately giving a colossal defeat to Dr Abdullah Abdullah and supporters.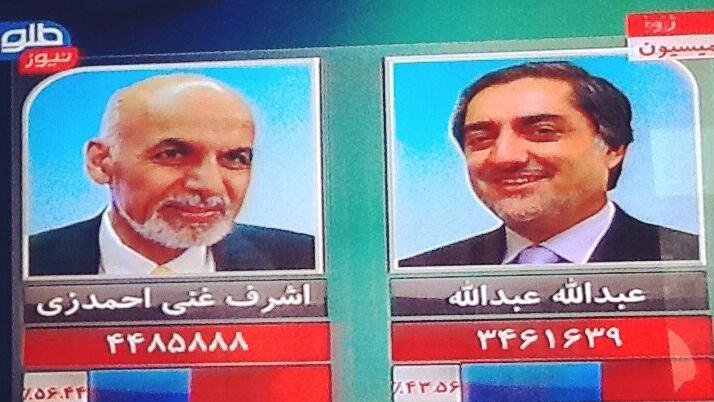 The votes announced in Dari Languages via Tolo News
Afghans are more than active today in social media networks, Twitter particularly in this regard has played a germane role connecting all Afghans across the world together on a single platform with the hash tags mark "#".
Some of the tweets shared in Twitter are as following.
Congratulations Dr @ashrafghani for securing 56.44% of votes in #AfghanElections primary results.

Ashraf Ghani, former World Bank exconominst; The New Elected President of Afghanistan. #AfghanElections

#IEC results page also includes results per polling station, worth a browse. #AfghanElections Most obvious: Nuristan http://results.iec.org.af/en/runoff/bypc/13 …

"@Outlookindia: Ashraf Ghani Wins Afghan Elections: Preliminary Results | http://news.outlookindia.com/items.aspx?artid=848569 … | Outlook Wires" what next?

Johns Hopkins Prof. and Economist @ashrafghani won Afghan Presidential Election, Oath set to take place on 2nd Aug in Kabul.#AfghanElections

Supporters of @ashrafghani celebrating of their team victory in #Peshawar #Pakistan after preliminary result announcement. #AfghanElections