In 1958, a pact sanctioning trade route to Afghanistan via Pakistan was placed between Afghanistan and Pakistan. As per this contract agreement, it was settled that Pakistan would extend all the possible facilities of transportation, custom duties, and municipal tax, etc to the Afghans as their merchandise passed en-route Pakistan. Nevertheless, the Afghan Government disregarded the agreement on numerous occasions. The Afghan foreign Minister, Prince Naeem continued leveling untrue charges against Pakistan so much so that he came to threatening Pakistan that if Pakistan didn't consent to settle to the issue of Pakhtoonistan amicably, Afghanistan would resort to the use of force. The Afghan government announced 31st August as Pakhtoonistan Day and celebrated it under the official cover to the condemnation of Pakistan.
Owing to the hostile policy upheld by Afghan government, Pakistan was coerced to sever its diplomatic ties by Sept. 1961. Pakistan govt appealed the Britain to watch Pakistan's interests in Kabul to which the Afghan Government declined. In spite of all this, Pakistan kept allowing the Afghans to route their trading goods through Pakistan despite there being severity of diplomatic relations with them. However, the diplomatic liaisons were restored on 23rd May 1963 as an outcome of the bilateral negotiations held at Tehran. Both the countries reaffirmed to set up their respective diplomatic enclaves (consulates) in Jalalabad and Quetta.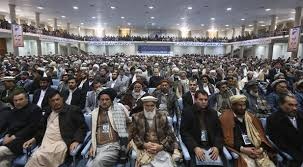 The Afghan leader, Shah Zahir Shah assumed a relatively friendly policy toward Pakistan. He extended an amicable attitude and mentioned his idea of fostering friendly relations with Pakistan. During 1965 War with India, Zahir Shah observed complete neutrality even though the Soviets and the Indians provoked him to attack Pakistan during the ongoing war to which he denied. President Ayub personally visited the country and thanked Mr. Zahir Shah for being neutral during the course of the war. Zahir Shah also paid a return visit and was welcomed very warmly.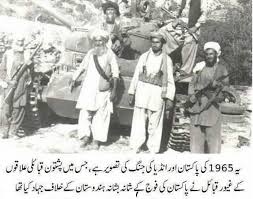 On 7th July, 1973 Zahir Shah's regime was usurped as after a military coup d'état and Sardar Daud assumed the control of the country. With Sardar Daud coming to power, the Afghan attitude toward Pakistan changed altogether. The new regime pursued an even hostile policy toward Pakistan. Despite this hostility, Pakistan recognizing the new regime, offered to hold bilateral discussion to mitigate ongoing differences.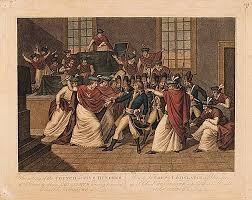 to be continued...



(n.b: To see my other blogs you may click on the following link of mine. Read, like, share and comment as you please. Kindly also don't forget to subscribe me, thank you!)



http://www.filmannex.com/blog-posts/azan-ahmed







By



Azan Ahmed



Blogger: FilmAnnex