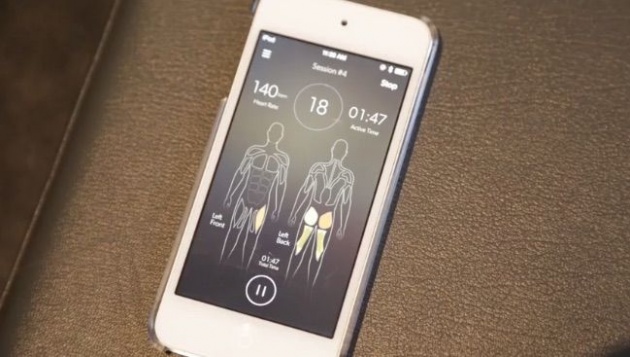 If you're looking for exercises and workout routines, there are plenty of apps that can help (in fact, Fitbit just acquired one of them). But what about making sure that you're exercising properly? How do you know you're not working the wrong part of the body, favoring one side over the other, or doing anything else that might lead to an ineffective workout or even injury?
That's what Athos is tackling with its smart apparel. The built-in sensors can track muscle effort and activity, then send that data to the smartphone app, giving you real-time information (or a post-workout replay) about how you're doing.
While we were in Austin for South by Southwest, Ryan Lawler and I agreed to try out Athos during a workout with personal trainer Maurice Harris, a.k.a. Coach Mo. True, our colleague Sarah Buhr showed off an Athos prototype late last year, but we wanted see the current state of the product, and hey, we needed the exercise.