Hollywood Movie Review - Beauty and the Beast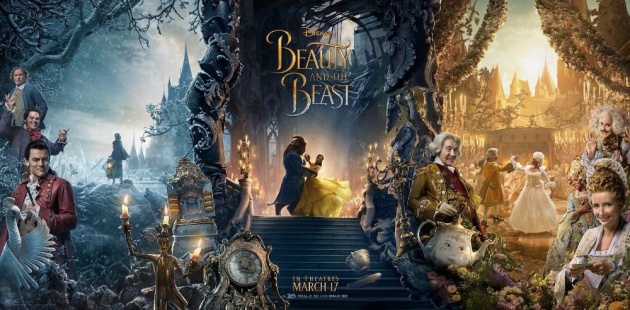 Image Credit: wall.alphacoders.com
✔ Introduction



Hello Friends, I hope you are doing fine and are having a good time on bitlanders. Today I have come up again with my new blog with the title of "Hollywood Movie Review - Beauty and the Beast". Friends, this blog is about a new and a Hit Hollywood Movie "Beauty and the Beast". This movie is based on fantasy film of the same name and is a production of Walt Disney Pictures. This movie is a fairy tale in which an ordinary but a beautiful village girl meets a cursed prince and they fall in love. In the end the cursed prince returns into his original shape and the couple starts living a happy life. This movie has been successfully transformed into a complete adult entertainment in the form of a movie which was generally related to a children's movies earlier. This movie was directed by Bill Condon and produced by David Hoberman. The movie depicts the environment of earlier France when Kings and Princes ruled the country back in 18th century.
Image Credit: wall.alphacoders.com
The movie "Beauty and the Beast" was released on March 17, 2017 under the distribution banner of Walt Disney Studios Motion Pictures. Some details of cast of this movie is as under:
✤ Dan Stevens as Beast
✤ Emma Watson as Belle
✤ Luke Evans as Gaston
✤ Kevin Kline as Maurice
✤ Josh Gad as LeFou
✤ Stanley Tucci as Maestro Cadenza
✤ Ewan McGregor as Lumière
✤ Stanley Tucci as Maestro Cadenza
✤ Audra McDonald as Madame de Garderobe
✤ Gugu Mbatha-Raw as Plumette
✤ Ian McKellen as Cogsworth
✤ Emma Thompson as Mrs. Potts
✤ Hattie Morahan as Agathe
✤ Nathan Mack as Chip
✤ Adrian Schiller as Monsieur D'Arque
✤ Gerard Horan as Monsieur Jean Potts
✤ Haydn Gwynne as Clothilde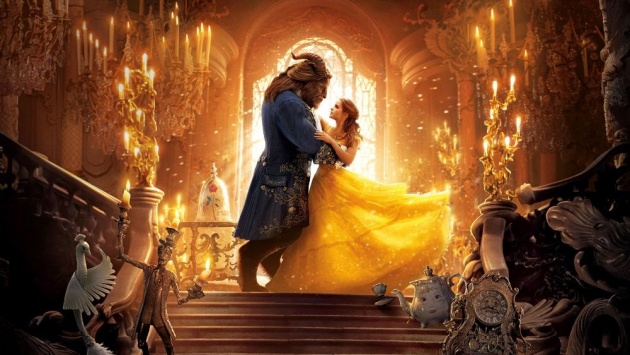 Image Credit: wall.alphacoders.com
It's a tale as old as time, with songs as old as rhyme, but how does the new re-telling of "Beauty and the Beast" stand up compared to its legendary 1991 ancestor?

According to early reviews of Disney's latest edition, which stars Emma Watson and Dan Stevens in the title roles, the film has a few thorns and falling petals, which detract from the overall beauty of the rose.

While critics have found some recent remakes of Disney classics, such as "Maleficent" and Jon Favreau's "The Jungle Book" to be worthy additions to magical world of Disney, others, like "Alice in Wonderland," have been briskly panned. A major question for reviews of "Beauty and the Beast" to answer is, "Which camp does the film fall into?"

"Is the movie as transporting and witty a romantic fantasy as the animated original? Does it fall crucially short? Or is it in some ways better? The answer, at different points in the film, is yes to all three, but the bottom line is this: The new "Beauty and the Beast" is a touching, eminently watchable, at times slightly awkward experience that justifies its existence yet never totally convinces you it's a movie the world was waiting for."
Movie Review Extracts From: variety.com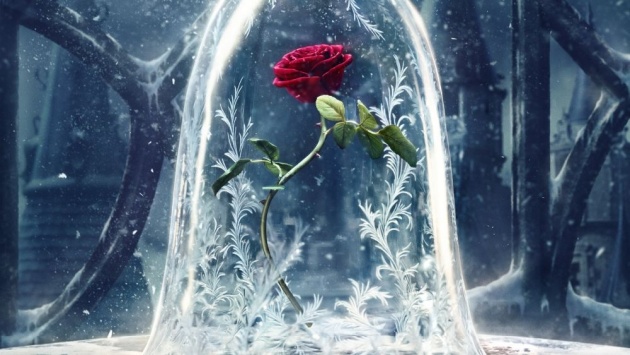 Image Credit: wall.alphacoders.com
Video Credit: Disney Movie Trailers via Youtube.com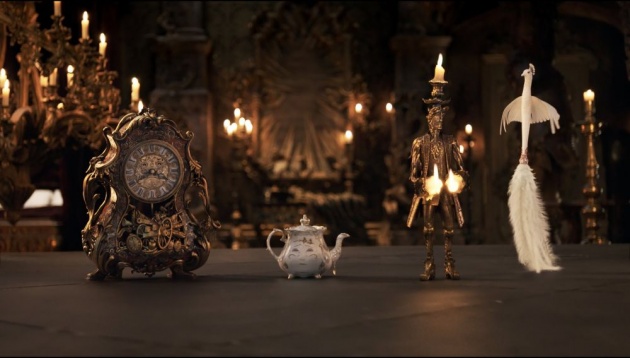 Image Credit: wall.alphacoders.com
✔ Plot Of The Movie And Movie Review
The movie starts in France with Belle and a very handsome but egotistical prince who lived in a castle. The prince always took care of his appearance and he liked to have dance parties where he danced with other beautiful people, especially girls in the town. One day, during such a dance party, an old woman suddenly appears in his castle and asks prince for a shelter as there was a storm outside. Meanwhile, with her compassionate request, she also offers a red rose to Prince. However, the arrogant prince refuses her request without any care whatsoever. The Prince gets flabbergasted when this old lady turns into an enchantress which is her real identity and turns the Prince into a Beast and erases the memories of all people around there , as a result, prince becomes a forgotten entity. In the meantime, in a little town of France, a sweet girl Belle is shown to be having a very happy life with her family and acquaintances. She likes to sing and visiting streets, markets in her town. She also visits a library because she likes to read books as well.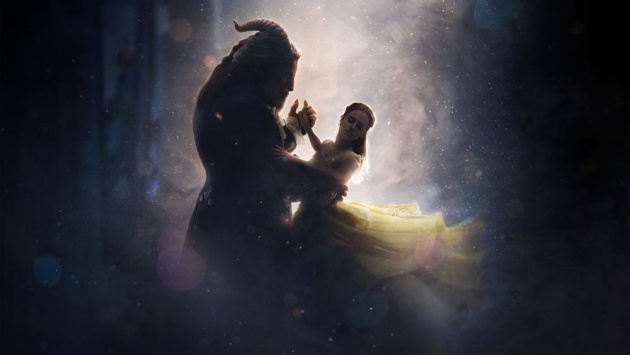 Image Credit: wall.alphacoders.com
There is a soldier Gaston who likes Belle very much and keeps an eye on her using monocular from a far place and wants to marry her at any cost. However, Belle does not have any interest in Gaston and rejects his proposal. One day, Belle's father Maurice who is a music box maker, loses his way home and takes refuge in the Beast's castle. In the castle, he sees a beautiful rose and takes it without permission which makes the Beast angry and he captivates Maurice. When Belle comes to know about this, she leaves the house to look for her father and she reaches castle where she finds her father. Belle requests the Beast to set free her father which the Beast accepts on a condition that Belle would remain in the castle instead of her father. Due to a happy nature of Belle, she soon befriends with everyone in the castle and the staff at castle allows her to move around the castle and also let her take part in the dinner. One day, when Belle moves into a danger zone outside the castle, she is attacked by wolves but the beast comes to her rescue and saves her getting injured in the process.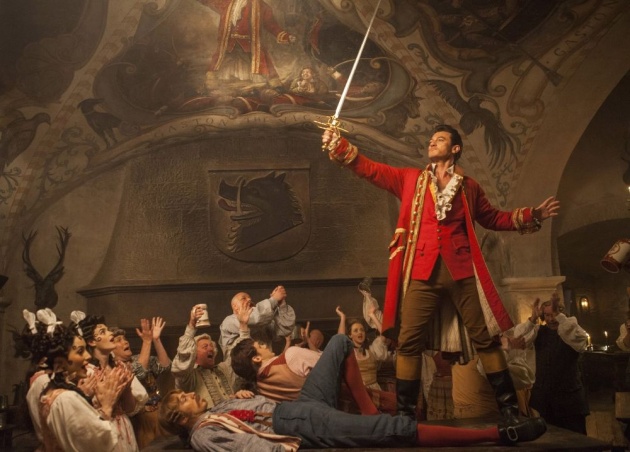 Image Credit: wall.alphacoders.com
Soon the Beast and Belle develop a friendship between them which later turns into a love relationship and they also start dancing together in the castle making beautiful dance moves. On the other hand, Belle's father is forcefully sent to asylum when he refuses to take Gaston's help to release Belle from the Beast's castle. The Beast comes to know about this using his special powers and sends Belle to release her father. The Beast also gives her a mirror in which she can see the face of Beast in order to remember him. Gaston comes to know about this and he traps Belle into the asylum by announcing in the village that Belle has been under a magic spelled on her by the Beast. Gaston then attacks Beast's castle with his fellow villagers. Heavy fight ensues between Gaston and the Beast as Belle manages to reach the castle in the ending scenes. Gaston seeing the chance, shoots Beast and as when he is about to die, Belle expresses her love for him which triggers undoing the curse that enchantress cast. Gaston dies when the bridge collapses on which he was standing. As the movie comes to an end, the Prince and Belle make beautiful dance moves in love in the dance party.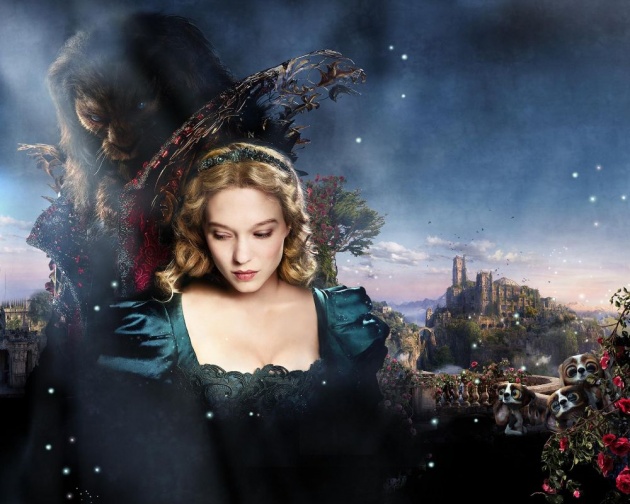 Image Credit: wall.alphacoders.com
✿ Here is Querlo Chat for you. Isn't it fun to chat with a Chatbot ?
Video Credit: DisneyMusicVEVO via Youtube.com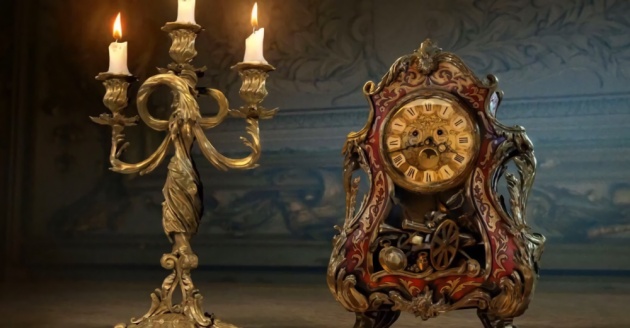 Image Credit: wall.alphacoders.com
✔ Conclusion
The movie lovers seem to have been enjoying comic characters as well as fantasy films and their characters. This particular movie was appreciated by movie lovers all over the world as it became the highest grossing live action musical film ever. This Academy Award nominee movie had all the elements in it which are essential for making a fantasy film based on a love story. The movie was enthralling and an amazing alternate to the money movie lovers spent at the cinema. Seeing the popularity level this movie managed to attain, we can expect more movies in this series. The Director Bill Condon and the Producer David Hoberman successfully kept the movie's central idea intact throughout the movie with which the fans of this movie are attached the way it was presented in early 1990s. On the whole, the movie had great camera work, costumes, visual effects and awesome filming locations. Emma Watson looked beautiful, energetic and confident in the movie and made it a memorable film in her career.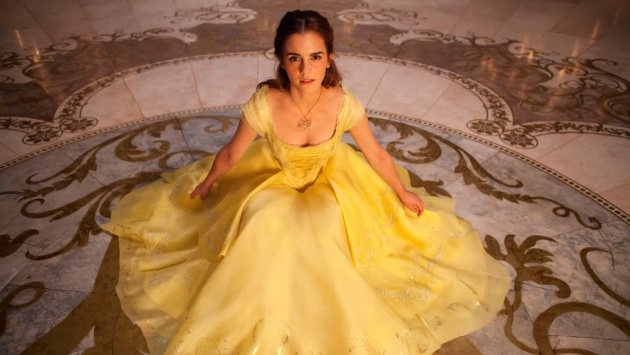 Image Credit: wall.alphacoders.com
✿✸✔✤✪ - - - - - - - - - - - - - - - ✿✸✔✤✪ - - - - - - - - - - - - - - - ✿✸✔✤✪ - - - - - - - - - - - - - - ✿✸✔✤✪

Thanks for Reading. This Blog was written by Rafaquat Noman (a Resident of Saudi Arabia and a Traveler) for bitlanders.
✿✸✔✤✪ - - - - - - - - - - - - - - - ✿✸✔✤✪ - - - - - - - - - - - - - - - ✿✸✔✤✪ - - - - - - - - - - - - - - ✿✸✔✤✪