Hollywood Movie Review - Blade Runner 2049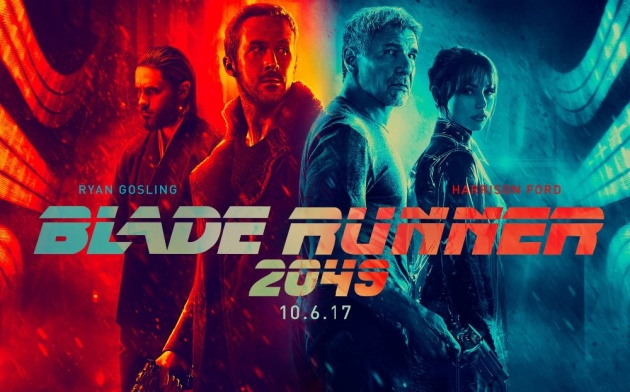 Image Credit: wall.alphacoders.com
✔ Introduction



Hello Friends, I hope you are doing fine and are having a good time on bitlanders. Today I have come up again with my another new blog with the title of "Hollywood Movie Review - Blade Runner 2049". This blog is about a recently released Hollywood movie "Blade Runner 2049". Friends, this movie is about use of modern science and technology. In this movie, humans' replicas are created as modern slaves and they are given names of "Blade Runners". However, since these are modern slaves, therefore, they sometimes try to over-smart humans and create problems. In this movie, those replicas who are rebellions are eradicated using same other replicas that are not rebellion. The movie was directed by Denis Villeneuve and Andrew Kosove produced this movie. The plot for this movie based on advanced science was written by Hampton Fancher. The movie was the production of Alcon Entertainment along with Columbia Pictures.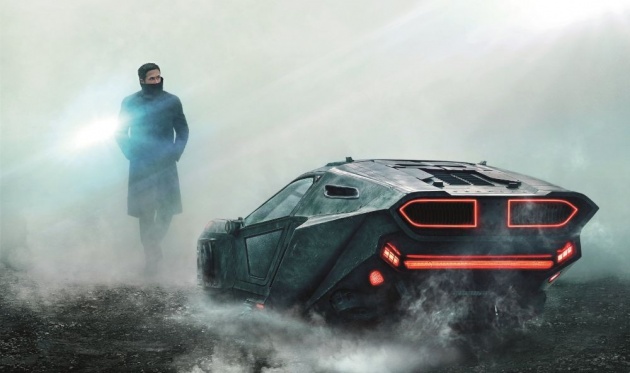 Image Credit: wall.alphacoders.com
The movie "Blade Runner 2049" was released on October 6, 2017 under the distribution banner of Warner Bros. Entertainment Inc. This movie had a huge cast; some details of cast of this movie are as under:
✤ Harrison Ford as Rick Deckard
✤ Ryan Gosling as K
✤ Ana de Armas as Joi
✤ Mackenzie Davis as Mariette
✤ Robin Wright as Lt. Joshi
✤ Sylvia Hoeks as Luv
✤ Dave Bautista as Sapper Morton
✤ Carla Juri as Dr. Ana Stelline
✤ Lennie James as Mister Cotton
✤ Jared Leto as Niander Wallace
✤ Edward James Olmos as Gaff
✤ Hiam Abbass as Freysa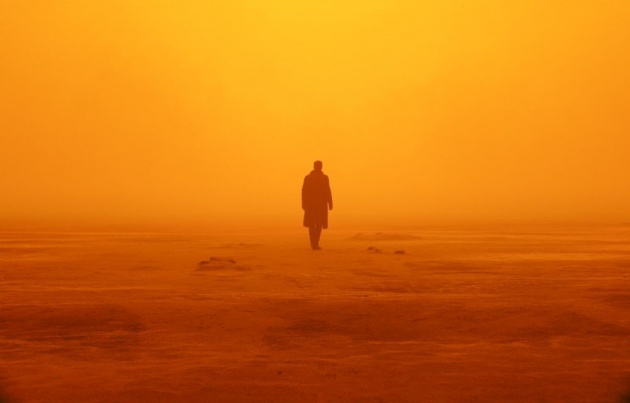 Image Credit: wall.alphacoders.com
Over 163 stylish minutes, "Blade Runner 2049" wrestles with nothing less than what it means to be human, serving as a beautiful thematic companion to Ridley Scott's "Blade Runner," a film that redefined a genre. It's too soon to tell if the follow-up will have the influence and staying power of the groundbreaking original but it's clear from the beginning that this no mere piece of nostalgic fan service. Unlike a lot of reboots or long-delayed sequels that merely remix the themes and characters of the beloved original to give viewers the hollow comfort of familiarity, Denis Villeneuve and his team are remarkably ambitious, using the topics raised by "Blade Runner" to continue the conversation instead of just repeating it to make a buck. To that end, they have made one of the most deeply philosophical and challenging sci-fi films of all time, a movie that never holds your hand as it spirals the viewer through its gorgeous funhouse of the human soul.
Movie Review Extracts From: www.rogerebert.com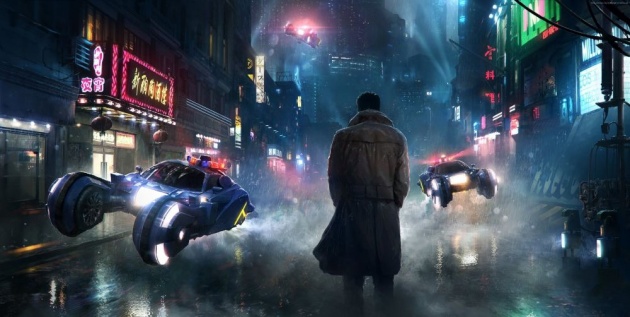 Image Credit: wall.alphacoders.com
Video Credit: Warner Bros. Pictures via Youtube.com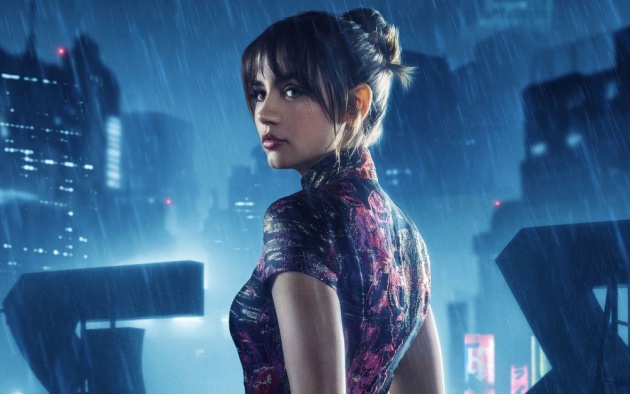 Image Credit: wall.alphacoders.com
✔ Movie Plot And Review
The movie Blade Runner 2049 begins in the year 2049 with a little introduction that by 2049, Bio-Engineered humans' replica would be in operation. These would be developed as modern slaves, however, some of these replicas would become rebels and for them certain measures would be adopted in order to keep their harm at bay. The movie takes us to Los Angeles, California in 2049 as a modern slave "K" who works in the Police is waiting in his car for orders. His duty is to find and eradicate rebel replicas, therefore, in once incident, when he finishes one rebel replica Sapper Morton, he finds out a mysterious box near that site. When the box is opened, a female replica body is found which was supposed to be dead while giving birth to a baby. It is believed that if replica starts reproducing on their own then there will be a great danger for humans. Therefore, K is ordered to find such replicas to kill them.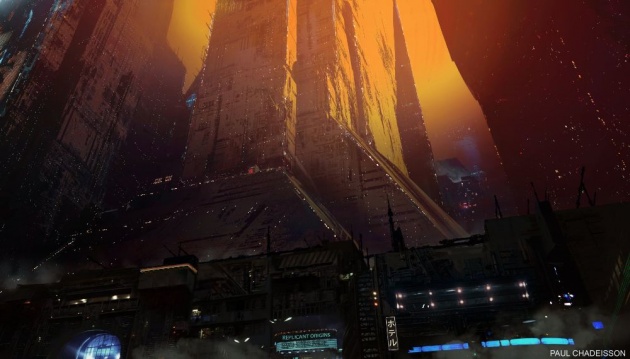 Image Credit: wall.alphacoders.com
Further study of dead female body reveals that this was the body of Rachael, which was a replica manufactured by Dr. Tyrell. The agent K comes to know that a previous blade runner had an affair with Rachael. K starts his search for the baby given birth by Rachael and goes back to Sapper Morton's farm where he finds a tree on which a date is written and it flashes something in his mind. He feels that the this date has something to do with him; therefore, he searches his own record at Police Department and finds out that there was a wooden horse toy that he hid somewhere. K starts to feel that he is actually Rachael's son. At the Los Angeles Police Department (LAPD) Headquarters, the agent "K" goes under a test which results in him being labelled as a rebel replica because he failed the test.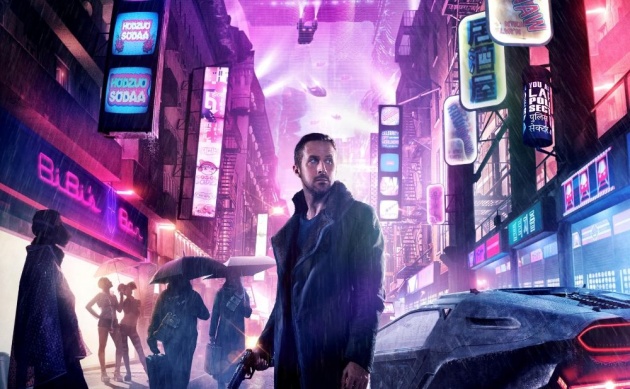 Image Credit: wall.alphacoders.com
More study of the horse toy leads K to reach Las Vegas where he finds Deckard. During the discussion, Deckard tells him that he is the father of Rachael's child and he was the one who forged the record at LAPD to save the child from the harm of others by changing his identity. In the meantime, the replicant enforcer Luv who was sent by Wallace CEO, Niander Wallace to know the truth behind K and Deckard reaches the place. Luv captivates Deckard and takes him to Niander Wallace in order to have success in his Interstellar Colonization mission. However, Deckard resists and Niander Wallace sends him into a ship to a secret place for more interrogation. However, K manages to track the ship and destroys it after successfully recovering Dekard from it and takes him to his daughter Stelline in order to keep him away from Niander Wallace's reach. In the meantime, the severely injured "K" dies peacefully after completing his mission.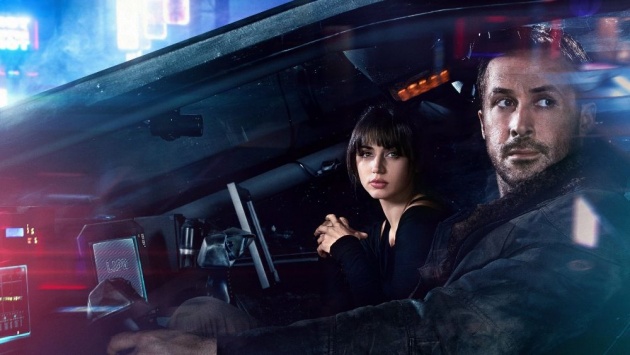 Image Credit: wall.alphacoders.com
Video Credit: Benatos via Youtube.com
✿ Here is Querlo Chat for you. Isn't it fun to chat with a Chatbot ?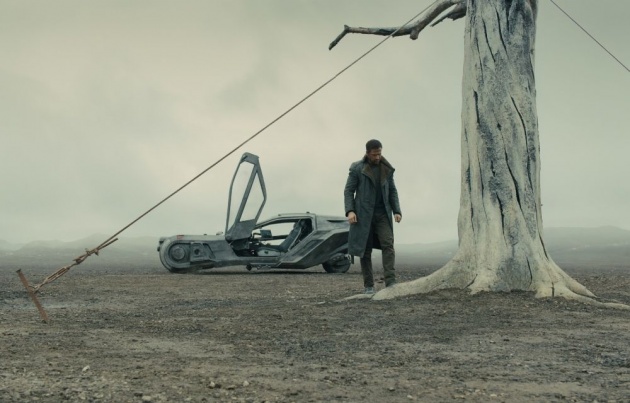 Image Credit: wall.alphacoders.com
✔ Conclusion
I enjoyed watching "Blade Runner 2049" because it has a touch of thrill and suspense in it besides modern and advanced threat to humans and that too at the hands of humans. With the ever increasing use of science and technology, those days are not far away in which there would be replicas of humans. Since the study of DNA has reached its highest position and now the replicas re being created starting from mouse to sheep. Therefore, scientists in particular and humans in general must be aware of the potential harms the advance features of science may pose for humans. The movie presented the very same idea in an amicable manner. Some scientists also oppose too much use of Artificial Intelligence in the robots because they may out-smart the humans at some point in future and that would be a huge problem for the existence of humans on earth. The movie has done a wonderful job on the box office as its previous version Blade Runner did back in 1982.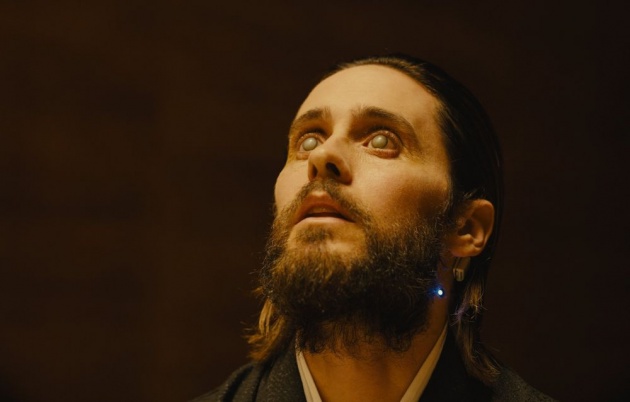 Image Credit: wall.alphacoders.com
✿✸✔✤✪ - - - - - - - - - - - - - - - ✿✸✔✤✪ - - - - - - - - - - - - - - - ✿✸✔✤✪ - - - - - - - - - - - - - - ✿✸✔✤✪

Thanks for Reading. This Blog was written by Rafaquat Noman (a Resident of Saudi Arabia and a Traveler) for bitlanders.
✿✸✔✤✪ - - - - - - - - - - - - - - - ✿✸✔✤✪ - - - - - - - - - - - - - - - ✿✸✔✤✪ - - - - - - - - - - - - - - ✿✸✔✤✪