Hollywood Movie Review - Christopher Robin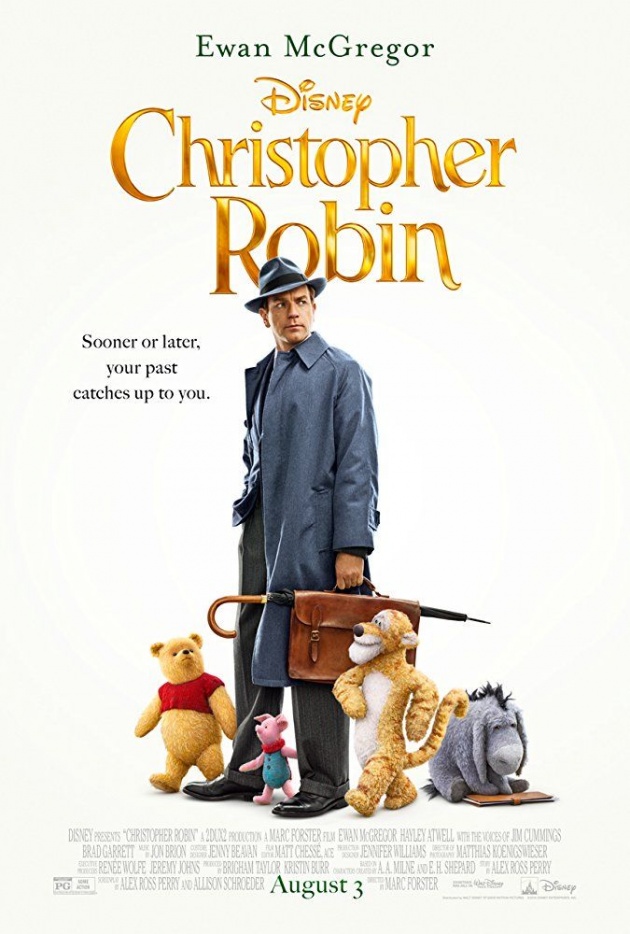 Image Credit: www.imdb.com
✔ Introduction



Hello Friends, I hope you are doing fine and are having a good time on bitlanders. Today I have come up again with my new blog with the title of "Hollywood Movie Review - Christopher Robin". Friends, this blog is about a recently released Hollywood Comedy and Drama Genres film "Christopher Robin". This movie is based on the famous character from the book Winnie-the-Pooh. The movie revolves around the the main character Christopher Robin and his stuffed animals which are Winnie the Pooh, Tigger, Piglet, Eeyore, Kanga, Roo, Owl, and Rabbit living in the Hundred Acre Wood. The screen plot for the movie was written by Alex Ross Perry and the movie was directed by Marc Forster. The movie was produced by Brigham Taylor under the supervision of Walt Disney Pictures which have been associated with such films for a long time.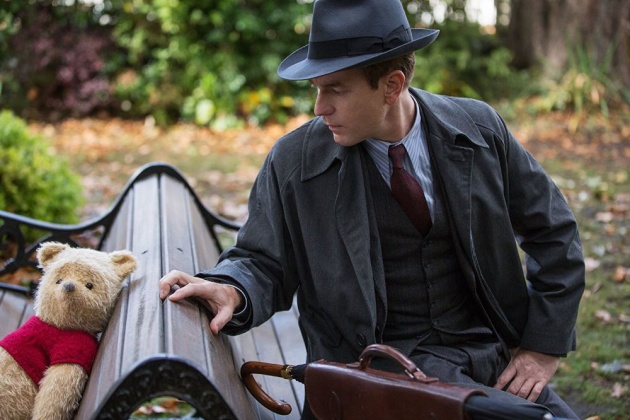 Image Credit: www.imdb.com
The movie "Christopher Robin" was released on August 3, 2018 under the distribution banners of Walt Disney Studios Motion Pictures. Some details of cast of this movie are as under:
✤ Ewan McGregor as Christopher Robin
✤ Hayley Atwell as Evelyn Robin
✤ Mark Gatiss as Giles Winslow Jr.
✤ Bronte Carmichael as Madeline Robi
✤ Oliver Ford Davies as Old Man Winslow
✤ Adrian Scarborough as Hal Gallsworthy
✤ Ronke Adekoluejo as Katherine Dane
✤ Roger Ashton-Griffiths as Ralph Butterworth
✤ Ken Nwosu as Paul Hastings
✤ John Dagleish as Matthew Leadbetter
✤ Katy Carmichael as Christopher Robin's Mother
✤ Amanda Lawrence as Joan MacMillan
✤ Tristan Sturrock as Christopher Robin's Father
✤ Paul Chahidi as Cecil Hungerford
✤ Matt Berry as Policeman Bobby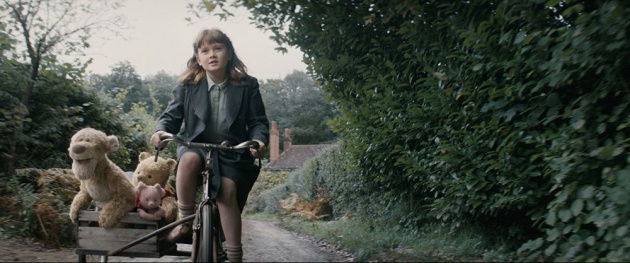 Image Credit: www.imdb.com
Parents need to know that Christopher Robin stars Ewan McGregor as an overworked, grown-up version of the main character from A.A. Milne's classic books. He's all but forgotten his animal pals, until one day Pooh (voiced by Jim Cummings) ends up in London, and a new adventure begins. This heartwarming, family-friendly story serves as a sequel to the beloved Winnie the Pooh tales that have entertained generations. It's about as clean and sweet as movies get these days, but there are brief, early scenes of Christopher Robin mourning his father's death and fighting in WWII (guns and an explosion are seen, and wounds are implied). He also has a scary dream while knocked out after a fall, and there are a few tense sequences related to the animals' fear of heffalumps and woozles. Expect lots of physical comedy involving the animals tripping and falling and wreaking minor havoc. There's a strong theme of being grateful for your life/those you love, as well as the importance of compassion, teamwork, play, friendship, imagination, and parent-child relationships.
Movie Review Extracts From: www.commonsensemedia.org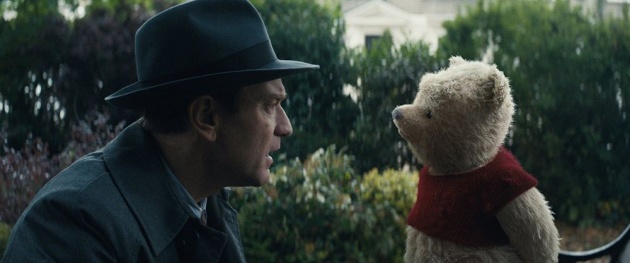 Image Credit: www.imdb.com
Video Credit: Disney Movie Trailers via Youtube.com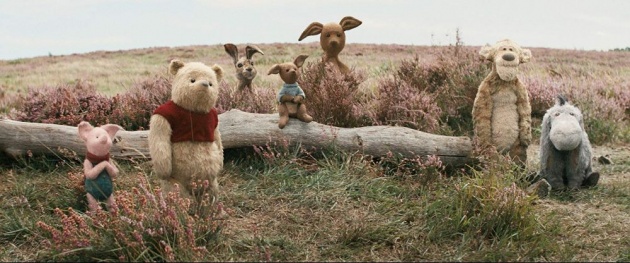 Image Credit: www.imdb.com
✔ Movie Plot And Review
The movie begins as an imaginative boy Christopher Robin is set to leave for boarding school; therefore, his friends which are actually stuffed animals living in the Hundred Acre Wood arrange a goodbye party for him. These friends are Winnie the Pooh, Piglet, Tigger, Eeyore, Kanga, Roo, Owl and Rabbit. Christopher Robin spends a nice time with them and then leaves by saying that he would never forget the friendship between him and his friends. However, as the time passes, Christopher Robin forgets everything and becomes a mature person soon forgetting behind his sense of imaginations etc. The movie progresses to the modern times where Christopher Robin has joined a luggage company and is working very hard as a very important employee of the company. He is so much busy in his work that he has no time for his family and is unable to give a quality time to her daughter Madeline and his wife Evelyn. For one weekend, he had planned to spend time with his family at the countryside. However, the management gives him a tedious task to perform on the weekend and he again misses an opportunity to join his family who leaves for the countryside without him to spend the weekend at the countryside.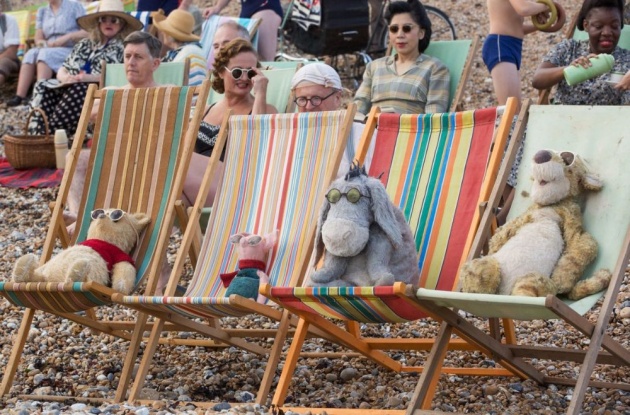 Image Credit: www.imdb.com
As Christopher Robin is busy in his life, Winnie the Pooh enters into the real world in order to take help from Christopher Robin when he sees that honey has finished in the Hundred Acre Wood. As Winnie the Pooh was sitting on a bench in London, he did not realize that Christopher Robin was sitting on the other side of the bench and the two incidentally meet each other which astonishes both of them especially Christopher Robin since he had forgotten Winnie the Pooh completely. Later on, Christopher Robin tries to help Winnie the Pooh to return to the Hundred Acre Wood; however, when he comes to know that Winnie the Pooh has been having tough time finding his friends, he agrees to help Winnie the Pooh. Soon, they find the rest of their friends and Christopher Robin leaves the countryside leaving behind his friends who become sad to see Christopher Robin leave. While going back to his work place, Christopher Robin also meets with his family but tells them that he must go back to perform his remaining work and can't stay with them.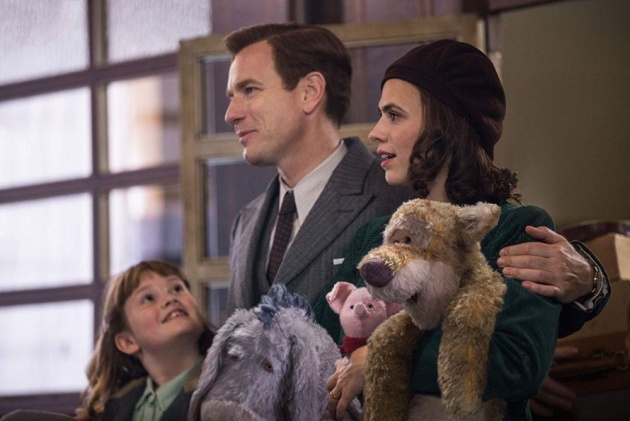 Image Credit: www.imdb.com
Back in the Hundred Acre Wood, Christopher Robin's friends find out that he had left some of his important papers with them. They decide to go to the real world in order to return these papers a well as to meet with Christopher Robin. While on their way, they meet Christopher Robin's daughter Madeline who knows about them already through her father's childhood drawings. Madeline takes them to London in order to return the paperwork to her father. She does so with a hope that his father would not send her to bearding school because she wanted to live with him and loved him. On the other hand, Christopher Robin comes to know that his paperwork is missing. After quite a few funny incidents, finally Christopher Robin receives his paperwork from Winnie the Pooh and his accomplices including his daughter. Nevertheless, he presents a new idea to the senior management of the company to increase their sales instead of laying off their employees. The Christopher Robin's new business idea is accepted and the film ends as Christopher Robin along with his family visits the countryside and the Hundred Acre Wood to meet with his friends.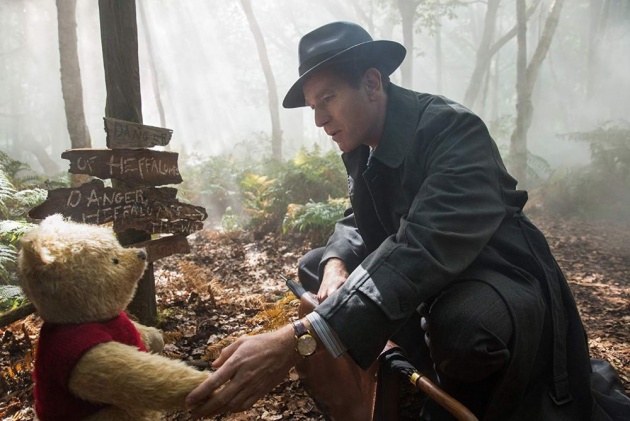 Image Credit: www.imdb.com
✿ Here is Querlo Chat for you. Isn't it fun to chat with a Chatbot ?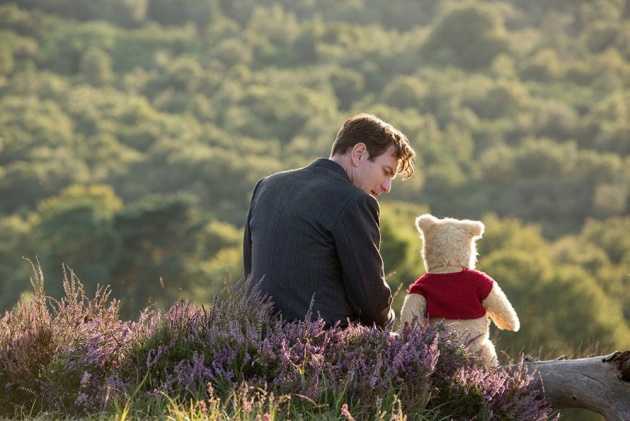 Image Credit: www.imdb.com
Video Credit: Movieclips Coming Soon via Youtube.com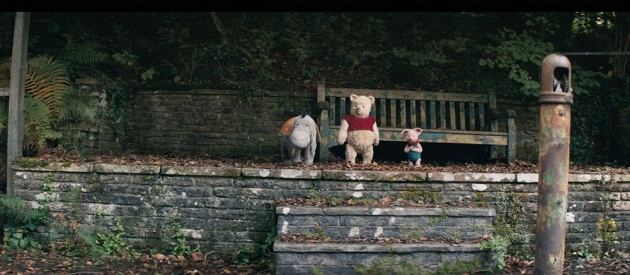 Image Credit: www.imdb.com
✿✸✔✤✪ - - - - - - - - - - - - - - - ✿✸✔✤✪ - - - - - - - - - - - - - - - ✿✸✔✤✪ - - - - - - - - - - - - - - ✿✸✔✤✪

Thanks for Reading. This Blog was written by Rafaquat Noman (a Resident of Saudi Arabia and a Traveler) for bitlanders.
✿✸✔✤✪ - - - - - - - - - - - - - - - ✿✸✔✤✪ - - - - - - - - - - - - - - - ✿✸✔✤✪ - - - - - - - - - - - - - - ✿✸✔✤✪