Hollywood Movie Review - Coco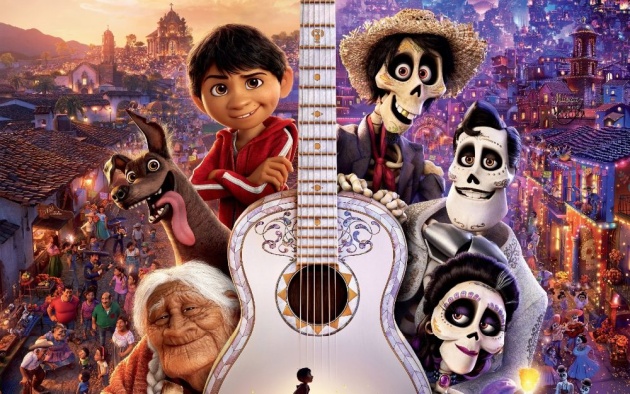 Image Credit: wall.alphacoders.com
✔ Introduction

Hello Friends, I hope you are doing fine and are having a good time on bitlanders. Today I have come up again with my new blog with the title of "Hollywood Movie Review - Coco". Friends, this blog is about a recently released Hollywood 3D Computer Animated and Fantasy Film Genres movie "Coco". The story of the movie is based on a boy who aspires to be a great musician just like one of the most famous musicians in his country of Mexico who was also among his ancestors. However, he has to face a lot of challenges because Music is something which is not allowed in his family. This movie was directed by Lee Unkrich and was produced by Darla K. Anderson. The screen play for the movie was written by Adrian Molina along with Matthew Aldrich and the movie was produced under the supervision of Pixar Animation Studios along with Walt Disney Pictures, an American Film Studio and Production Company.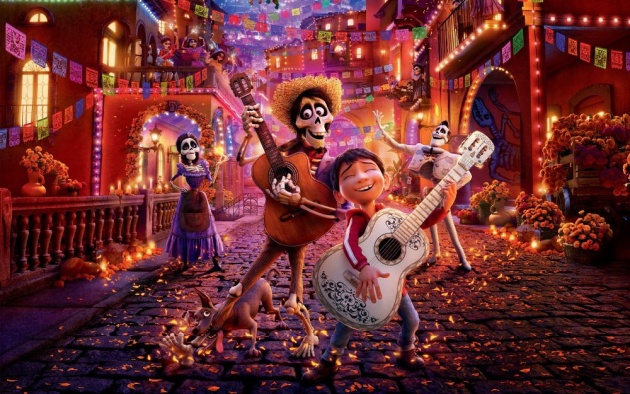 Image Credit: wall.alphacoders.com
The movie "Coco" was released on November 22, 2017 under the distribution banners of Walt Disney Studios Motion Pictures. Some details of voice cast of this movie are as under:
✤ Anthony Gonzalez as Miguel
✤ Gael García Bernal as Héctor
✤ Benjamin Bratt as Ernesto de la Cruz
✤ Alanna Ubach as Mamá Imelda
✤ Renée Victor as Abuelita
✤ Ana Ofelia Murguía as Mamá Coco
✤ Edward James Olmos as Chicharrón
✤ Alfonso Arau as Papá Julio
✤ Selene Luna as Tía Rosita
✤ Dyana Ortellí as Tía Victoria
✤ Herbert Sigüenza as Tíos Oscar / Felipe
✤ Jaime Camil as Papá
✤ Sofía Espinosa as Mamá
✤ Luis Valdez as Tío Berto
✤ Lombardo Boyar as Plaza Mariachi
✤ Octavio Solis as Arrival Agent
✤ Gabriel Iglesias as Clerk
✤ Cheech Marin as Corrections Officer
✤ Carla Medina as Departure Agent
✤ Blanca Araceli as Emcee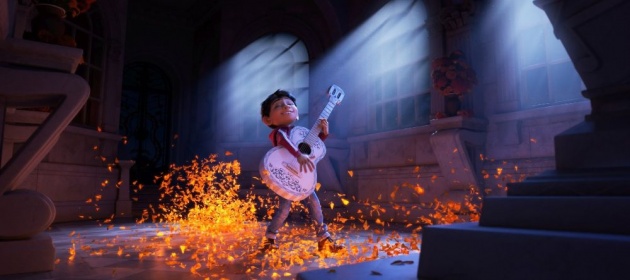 Image Credit: wall.alphacoders.com
Being simultaneously life-affirming and death-obsessed is a tough act for any film to pull off, but Coco manages it. This might start bringing Pixar studios back from the dead. I'd feared the worst from this movie's Mexican Day of the Dead trope, expecting a tiresome parade of sub-Halloweeny horror masks under a sombrero of cliches. Actually, it's an engaging and touching quest narrative, with some great spectacle, sweet musical numbers and on-point stuff about the permeability of national borders.

Coco is conceived on classic lines, certainly, but has that rarest of things in movies of any sort – a real third act and an interesting ending. It has something to say about memory and mortality and how we think about the awfully big adventure waiting for us all, which finally incubated an unexpectedly stubborn lump in my throat. This film has a potency that Pixar hasn't had for a while, and for suppressed tears, the last five minutes of Coco might come to be compared to the opening montage of Up.
Movie Review Extracts From: www.theguardian.com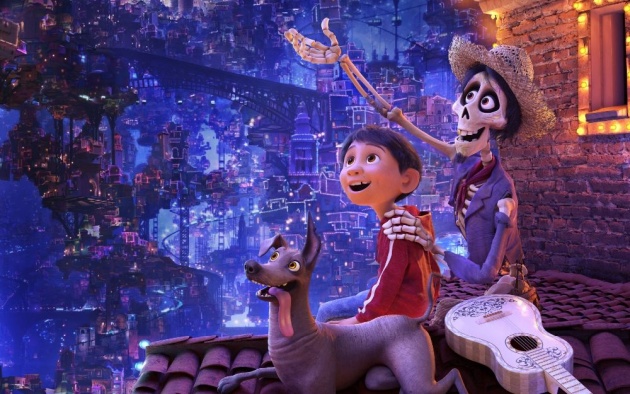 Image Credit: wall.alphacoders.com
Video Credit: Screen Master via Youtube.com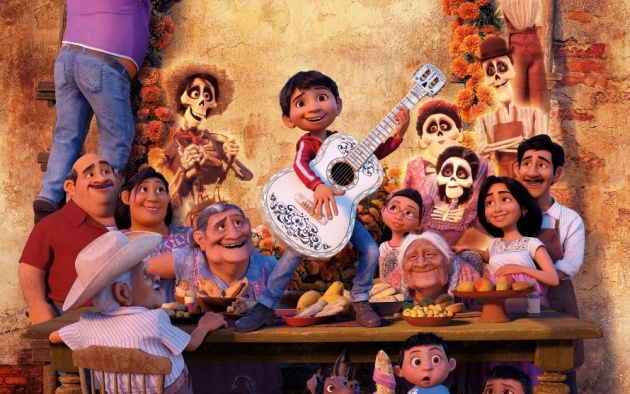 Image Credit: wall.alphacoders.com
✔ Movie Plot And Review
The movie begins with a little boy Miguel who lives in Mexico with his family. His passion is to become a famous musician in the world but the problem is that music is considered a taboo in his house and is strictly forbidden. It is so, not because of any religious or cultural reasons but because of Miguel's great-great-grandmother Imelda's disliking for the music. Actually, Imelda had a sad past as her husband also wanted to be a musician and he left his family which included Imelda and his daughter Coco for music and never returned home; therefore, Imelda did not have any interest in music and she never allowed it inside her house. In the present time, Miguel lives with his great grand-mom Coco and this family has a big name in shoe-making because Imelda had made it their family business in her life. Miguel has special interest in music and his favorite music star is Ernesto de la Cruz who is considered to be one of the most popular singer and actor in the recent past belonging to the generation in which Coco is included.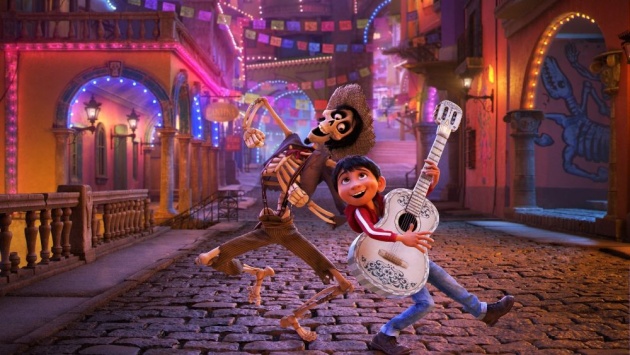 Image Credit: wall.alphacoders.com
One day, when Miguel accidentally breaks the family photo, he finds out someone holding Ernesto's famous guitar but his face was torn out. He feels that Ernesto de la Cruz was his great-great-grandfather, therefore, his ambitions to follow his footsteps increase to a higher level. To pursue his dreams, he joins a talent show for the "Day of the Dead" despite his family's objections. He manages to get hold of the Ernesto's guitar from his mausoleum but, as a kind of punishment, he becomes invisible. He can only be seen by his dog and the skeletal dead relatives who were there to visit Land of the Dead to spend their holiday. Since he stole the guitar from the dead, he shall have to receive one blessing before sunrise from a member of his family to get rid of the curse placed on him for stealing Ernesto's guitar; otherwise, Miguel shall become one of the dead. At this stage, Imelda comes for the help of Miguel but on one condition which is to stop following his musical ambitions. Miguel thinks that he should try for Ernesto's blessing because he wanted to be like him.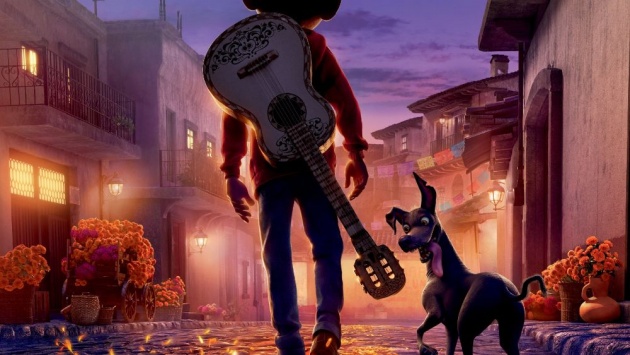 Image Credit: wall.alphacoders.com
Miguel finds Hector who once used to play with Ernesto and with his help, Miguel tries to reach Ernesto as soon as possible. However, as Hector tries to send Miguel back to his relatives and tells Miguel to take his photo back to the Land of the Living because he wanted to visit his daughter before she forgets him and he disappears, but Miguel ran away as he wanted to find Ernesto and he soon reached Ernesto's big house. Although, Ernesto welcomes Miguel but he steals the photo and throws Miguel and Hector into cenote pit where Miguel comes to know that Ernesto actually killed Hector in the past in order to own his written songs to become famous music star. Nevertheless, Miguel comes to know that Hector is actually his great-great-grandfather and he could not return to Imelda because of Ernesto. Even so, Miguel is rescued by Riveras with the help of Miguel's dog and later on Imelda and Hector reconcile with each other. Soon, Ernesto's crime is exposed and he gets crushed by the falling church bell. In the end, Imelda and Hector bless Miguel and he returns to the Land of Living. The movie ends as Miguel pays tribute to his dead and living relatives by singing and playing music.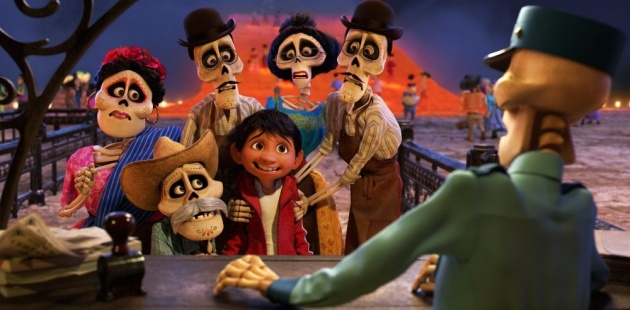 Image Credit: wall.alphacoders.com
Video Credit: CSmoke365 via Youtube.com
✿ Here is Querlo Chat for you. Isn't it fun to chat with a Chatbot ?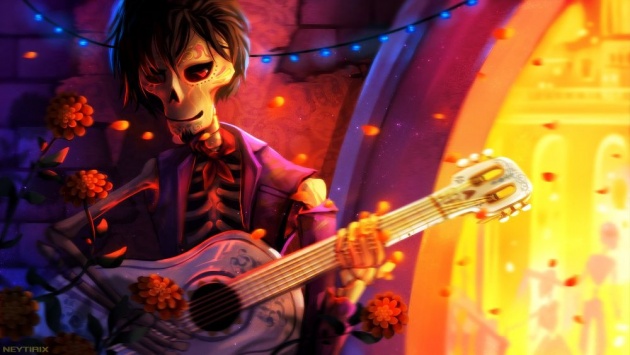 Image Credit: wall.alphacoders.com
✔ Conclusion
The 3D Computer Animated movie "Coco" is a beautiful movie and it has a strong message which emphasizes the importance of family bond and family's blessings. The movie was widely appreciated for its strong script and its subsequent presentation on the screen. The movie was among top grossing movies in the year of 2017 and managed to win two Academy Awards in the categories of Best Animated Feature and Best Original Song "Remember Me". The movie also won many other awards such as BAFTA Award and Golden Globe Award for being the top Animated Movie. On the box office, the movie managed to earn more than 800 Million US Dollars against its budgeted cost of just 175 Million US Dollars. I enjoyed the movie very much and no doubt, this movie deserves to be one of the greatest "Computer Animated" movies.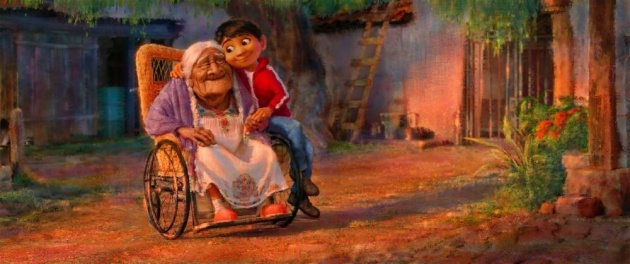 Image Credit: wall.alphacoders.com
✿✸✔✤✪ - - - - - - - - - - - - - - - ✿✸✔✤✪ - - - - - - - - - - - - - - - ✿✸✔✤✪ - - - - - - - - - - - - - - ✿✸✔✤✪

Thanks for Reading. This Blog was written by Rafaquat Noman (a Resident of Saudi Arabia and a Traveler) for bitlanders.
✿✸✔✤✪ - - - - - - - - - - - - - - - ✿✸✔✤✪ - - - - - - - - - - - - - - - ✿✸✔✤✪ - - - - - - - - - - - - - - ✿✸✔✤✪