Hollywood Movie Review - Deadpool 2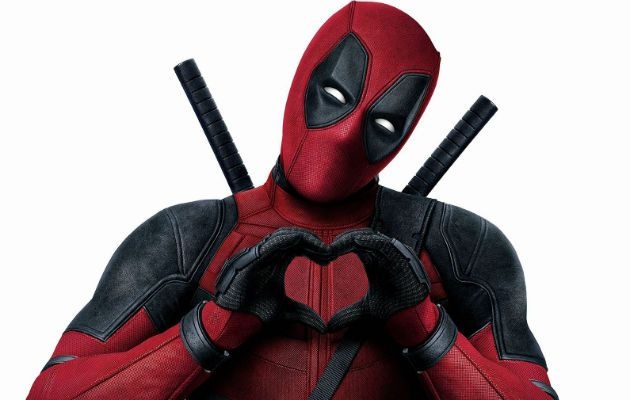 Image Credit: www.nme.com
✔ Introduction



Hello Friends, I hope you are doing fine and are having a good time on bitlanders. Today I have come up again with my another new blog with the title of "Hollywood Movie Review - Deadpool 2". Friends, this blog is about a new and Hit Hollywood movie "Deadpool 2". This movie is based on a superhero marvel comics character. These days a lot of film are being made which are based on comic books and this movie is one of them. This film is a continuation to the X-Men film series and its latest previous version was released in 2016 with the title of Deadpool. This movie "Deadpool 2" was directed by David Leitch and was produced by the Marvel Entertainment company which is a big name in Hollywood Film Production.
Image Credit: wall.alphacoders.com
The movie "Deadpool 2" was released on May 18, 2018 under the distribution banner of 20th Century Fox. Some details of cast of this movie is as under:
✤ Ryan Reynolds as Wade Wilson OR Deadpool:
✤ Josh Brolin as Cable
✤ Morena Baccarin as Vanessa
✤ Zazie Beetz as Domino
✤ T.J. Miller as Weasel
✤ Julian Dennison as Russell Collins OR Firefist
✤ Brianna Hildebrand as Negasonic Warhead
✤ Jack Kesy as Black Tom
In the panoply of superhero movies… Panoply? That sounds wrong; it's too pretentious. And who says 'panoply' anyway? Deadpool would never approve. Let's try that again. Ahem. There is a plethora of… Ugh. No. Third time's the charm. Let's do this. In the pantheon of superhero movies… There we go! Finally. In the pantheon of superhero movies, few are as proudly individualistic as Tim Miller's Deadpool, and, as Deadpool himself wastes no time in reminding us in the sequel, few have been as successful.

Following this sort of success can never be easy. For instance, while a loyal fanbase has been cultivated and solid goodwill established, a line has also been drawn. Invites have been revoked. Factions have formed. Those who weren't completely on board with the tone Miller and star Ryan Reynolds established in the first film have absolutely no business gatecrashing this party, and nor have they been made welcome.
Movie Review Extracts From: www.hindustantimes.com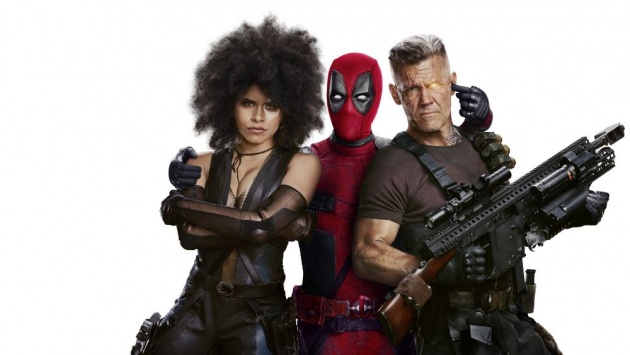 Image Credit: wall.alphacoders.com
Video Credit: 20th Century Fox via Youtube.com
✔ Plot Of The Movie
The movie begins as Deadpool seems to be having a nice time in a room, he lights a cigarette and turns on all the gas knobs on different appliances and lies on his back. Underneath him are drums of highly flammable fuel and suddenly, Deadpool throws the cigarette in one of the drums and there is a huge bomb explosion which thrashes Deadpool and turns him into pieces. Then the movie goes behind six weeks when in continuation of last movie, Wade Wilson narrowly misses on his target to kill and leaves the place to spend some valuable time along with Vanessa with whom he wants to live the rest of his life. However, destiny had other plans, as the target manages to find Wilson and Vanessa an eventually kills Vanessa when he finds the chance to do so. Although Wilson manages to overpower the intruder and kills him, however, the death of Vanessa hurts Wilson badly and he feels the guilt that he caused Vanessa's death.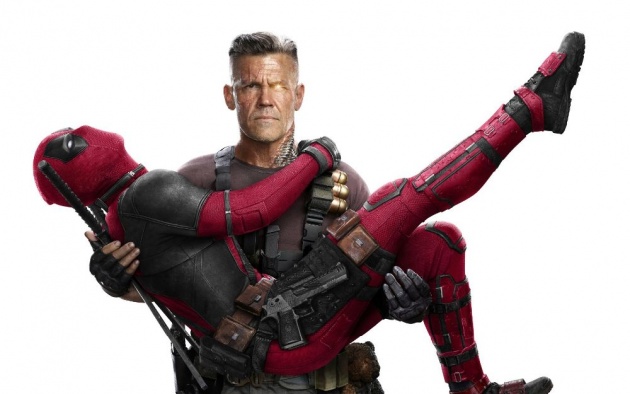 Image Credit: wall.alphacoders.com
Although Wilson has come into pieces but his body parts remain alive and Wilson is helped by Colossus who helps to form the body again for Wilson at X-Mansion. Wilson is offered an opportunity to work with X-Men by joining them for which he agrees. Wilson is teamed-up with Colossus, Negasonic Teenage Warhead, Russell Collins which is also playing the role of Firefist in the movie. Over there, Wilson slowly comes to know that Collins has not been treated well by the orphan house staff, and eventually kills one of the staff members there. Colossus apprehends Wilson and sends Wilson along with Collins to Ice Box. Obviously, Wilson is not happy with this move and becomes a kind of enemy of his master and wants to kill him later when he gets a chance. However, with the passage of time, when a soldier named Cable attacks Collins in the Ice-Box, Wilson again comes in front and fights with Cable to save Collins despite his low powers.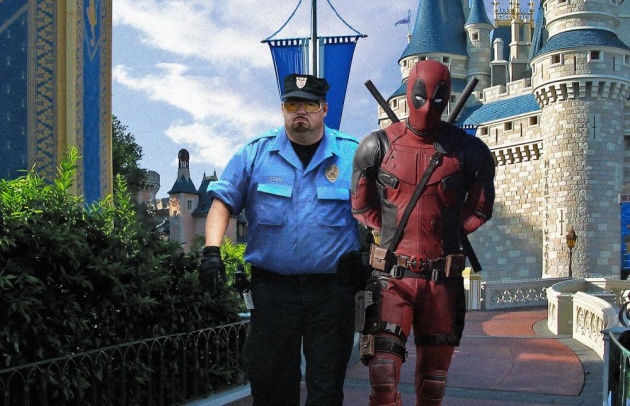 Image Credit: wall.alphacoders.com
During the fight with Cable, Wilson loses a Skee-Ball token which Wilson kept as a reminder of Vanessa. However, Wilson manages to escape from the Ice-Box but is unable to take Collins with him. Wilson is visited by Vanessa who tells him to save Collins from the Ice-Box, for which Wilson makes a group which is known as X-Force with the motive to break Ice-Box and save Collins out of the prison as well as fighting with the Cable. Wilson along with the Lucky Domino fight with Cable, eventually he manages to help Collins to escape from the prison. However, Collins wants to kill Juggernaut and attacks him. Wilson tries to pacify Collins and, in the meantime, Colossus emerges again to help Wilson. Cable seeing the chance, shoots Collins but Wilson comes in the way and dies due to lack of power which Ice Box collar caused. After the death, Wilson meets with Vanessa and wants to stay with her. Seeing this emotional scene, Collins stops himself from killing the headmaster and eventually, Cable manages to meet with his family because of which he became enemy of Collins. Cable goes back in time and saves Wilson by covering Wilson's heart with Vanessa's token. Therefore, Wilson also survives as token helped Wilson to save from the damage of gun shot. In the ending scenes, the headmaster is run over by one of Wilson's friend who drives a taxi and runs over the headmaster. Later, Wilson manages to have repaired time-traveling device of Cable and is able to save the lives of Vanessa and his friend Peter.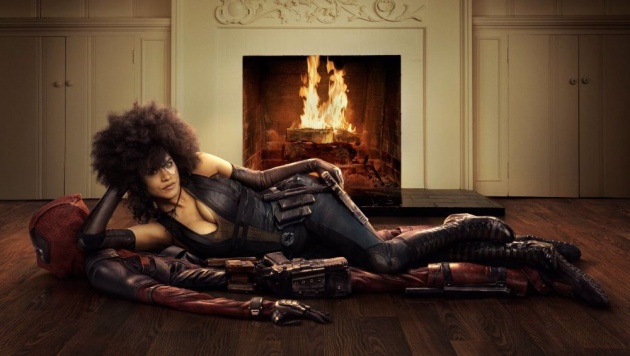 Image Credit: wall.alphacoders.com
✿ Here is Querlo Chat for you. Isn't it fun to chat with a Chatbot ?
Video Credit: Action Movies via Youtube.com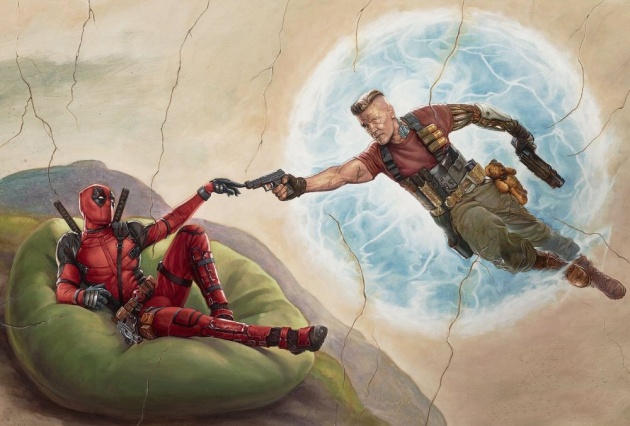 Image Credit: wall.alphacoders.com
✔ My Movie Review - Conclusion
The movie Deadpool 2 is a very nice movie which has all the factors present that are assumed and sometimes required essentially for a Hit movie. This movie is generally an action based movie and it also has a touch of emotions and love. People like to see movies which are based on comic books and in recent past, such movies have been making quite a good profit all over the world. The screenplay, camera-work, visual effects and story-telling was very good. I guess, the film has solidified the place for Deadpool 3 movie which most-probably will be a continuity to this movie. The acting of all the characters played in the movie was awesome. There is a combination of entertainment and action in this movie and that is the reason why this movie has generated quite a good revenue and has earned more than US Dollars 690 Million so far around the world.
✿✸✔✤✪ - - - - - - - - - - - - - - - ✿✸✔✤✪ - - - - - - - - - - - - - - - ✿✸✔✤✪ - - - - - - - - - - - - - - ✿✸✔✤✪

Thanks for Reading. This Blog was written by Rafaquat Noman (a Resident of Saudi Arabia and a Traveler) for bitlanders.
✿✸✔✤✪ - - - - - - - - - - - - - - - ✿✸✔✤✪ - - - - - - - - - - - - - - - ✿✸✔✤✪ - - - - - - - - - - - - - - ✿✸✔✤✪