Hollywood Movie Review - Eighth Grade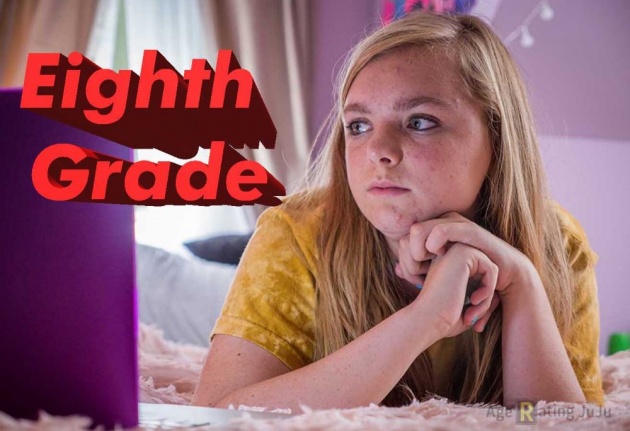 Image Credit: i0.wp.com
✔ Introduction



Hello Friends, I hope you are doing fine and are having a good time on bitlanders. Today I have come up again with my new blog with the title of "Hollywood Movie Review - Eighth Grade". Friends, this blog is about a recently released Hollywood Comedy and Drama Genres film "Eighth Grade". As the movie name suggests, the story of this movie is about a student of eighth grade and this is a girl who is going through her adolescent years and is unsure of her activities as well as Dos and Donts. She is kind of confused about her future actions, her relationships and academics etc. The film has a funny side to it because the same girl if she recalled in future what she did when she was in eighth grade, she would laugh at it. The movie was directed by Bo Burnham who is a young Director making his debut in directing films, and frankly speaking, he must not have forgotten his own last year when he was in middle school because he is so young and he kind of filmed the plot keeping in mind his own past in middle school. The Producer of the movie was Scott Rudin and the movie was produced under the supervision of A24 Films.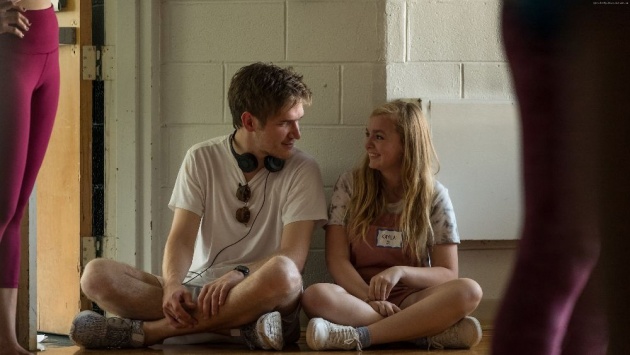 Image Credit: www.pxwall.com
The movie "Eighth Grade" was released on July 13, 2018 under the distribution banners of A24 Films and Scott Rudin Productions. Some details of cast of this movie are as under:
✤ Elsie Fisher as Kayla Day
✤ Emily Robinson as Olivia
✤ Josh Hamilton as Mark Day
✤ Catherine Oliviere as Kennedy
✤ Jake Ryan as Gabe
✤ Luke Prael as Aiden
✤ Daniel Zolghadri as Riley
✤ Fred Hechinger as Trevor
✤ Imani Lewis as Aniyah
✤ Nora Mullins as Steph
✤ Missy Yager as Mrs. Graves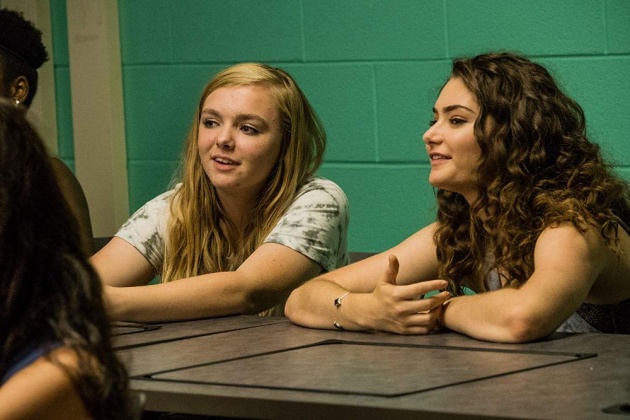 Image Credit: www.imdb.com
Parent need to know that Eighth Grade is an extremely realistic, relatable indie dramedy directed by YouTube star Bo Burnham about going through adolescence. Elsie Fisher (the voice of Agnes in Despicable Me) stars as socially awkward eighth grader Kayla, a social media-savvy teen who's enduring the awkward transition between middle and high school. The biggest red flag here is the frequent strong language ("f--k," "s--t," "p---y," and more). But despite the swearing and some suggestive comments and conversations about hook-up culture, implied masturbation, sharing nude photos, and "how far" Kayla has gone or is willing to go physically with a boy, this is a good (if slightly cringeworthy) movie to watch with your teen. There's so much here for parents and their teens to unpack, from mean-girl behavior and too much/inappropriate screen use to the importance of being careful around older teens (particularly for girls) and saying no to unwanted sexual advances. Ultimately, it also promotes open communication between teens and their parents, as well as courage, since Kayla learns to love and speak up for herself.
Movie Review Extracts From: www.commonsensemedia.org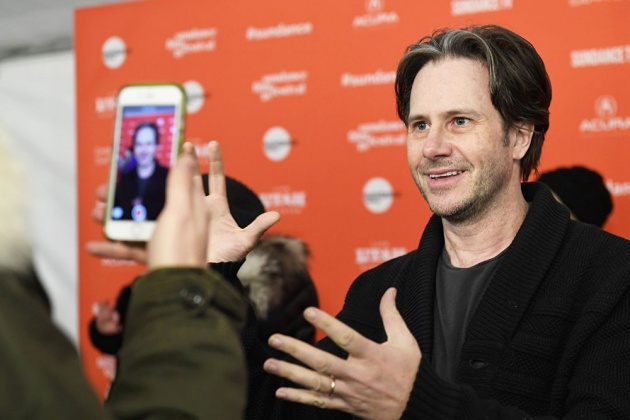 Image Credit: www.imdb.com
Video Credit: A24 via Youtube.com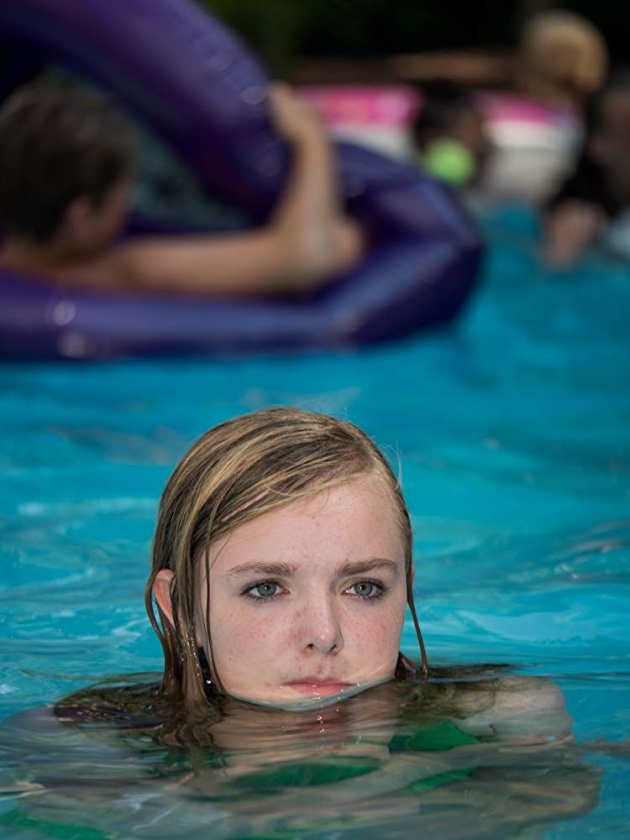 Image Credit: www.imdb.com
✔ Movie Plot And Review
The movie begins with Kayla Day who likes to post videos on social media website expressing her thoughts and how a girl who is in her teens should be like etc. She herself is considered to be an introverted teenage girl at school and she is the one who does not like to mingle with others easily. She thinks she is very expressive and outgoing but such things happen around her that make her look very confined. She is going through her last year in middle school being in her eighth grade and after that it will be High School and she is very much excited about it. Because of her impression in the general student community, her videos do not get much likes and comments etc. She herself feels that every other student is busy in their lives and studies which do not allow them to talk to others without a reason. That is also the reason why she does not have many friends in the school and she is not social at all. Anyways, she has a father who loves her very much and wants her to be an active part of the world outside by leaving "too much connection" with the social media and mobile phone.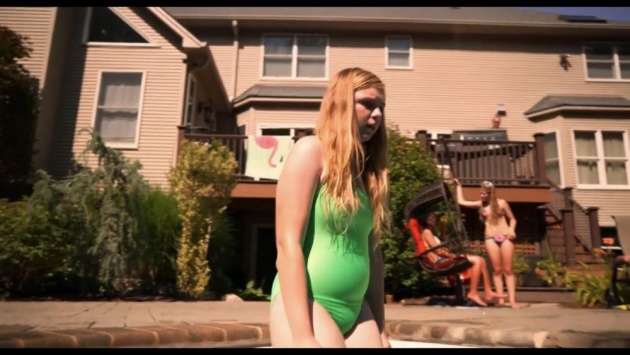 Image Credit: www.imdb.com
To increase the miseries Kayla Day is facing, she is given the award for the "Most Quiet" student at the school. This disturbs her a little because she thinks she is very talkative but needs friends around to be more social. In order to have a communication between other girls and folks, she visits a pool party on which she is invited by her class fellow girl student Kennedy. She does not feel comfortable in her swim suit but has to go inside the pool by showing courage and friendliness to others at the same time. Kayla tries to be brave and enters into the swimming pool and tries to feel comfortable and feel at home. She meets with different people at the pool party such as boy students Gabe (who is also a relative of Kennedy) and Aiden (whom she has some feelings for). Aiden encourages Kayla to take part in singing and have fun in the party. During the spent time at the pool party, Kayla comes to know that Aiden is no longer in relationship with her ex-girlfriend because she did not fulfill Aiden's secret demands like sending nudes to him. Kayla does not feel comfortable with that and wants to leave the party soon.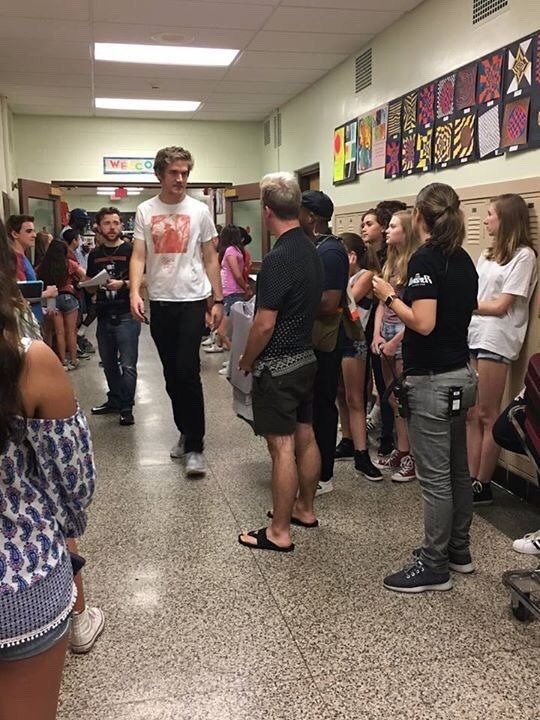 Image Credit: www.imdb.com
In order to have a bit of activities' experience in high school, Kayla visits a high school for taking part in shadow program where she befriends with a senior student Olivia who introduces the high school facilities to her. Later on, Kayla meets with Olivia at a mall on her invitation where she also gets a chance to meet with other friends of Olivia. One of Olivia's friends Riley gives lift to Kayla back home in order to make her feel comfortable with a boy's company. However, things get a wrong turn when at Kayla's home, Riley asks Kayla to remove her shirt in a game which she refuses and Riley gets angry at it and goes back. She gets a little heart-burnt, and when Kayla's father reaches home, she confides in him and burns her time capsule which contained a video (recorded when she was in sixth grade) asking her how she was going about with her friends. She makes a promise to herself and makes a video that now having finished middle school, in which she has had tough time in terms of communicating with others; she would however, come out of high school with a more talented and confident Kayla than what she is today and buries this time capsule with her father in the backyard of her house.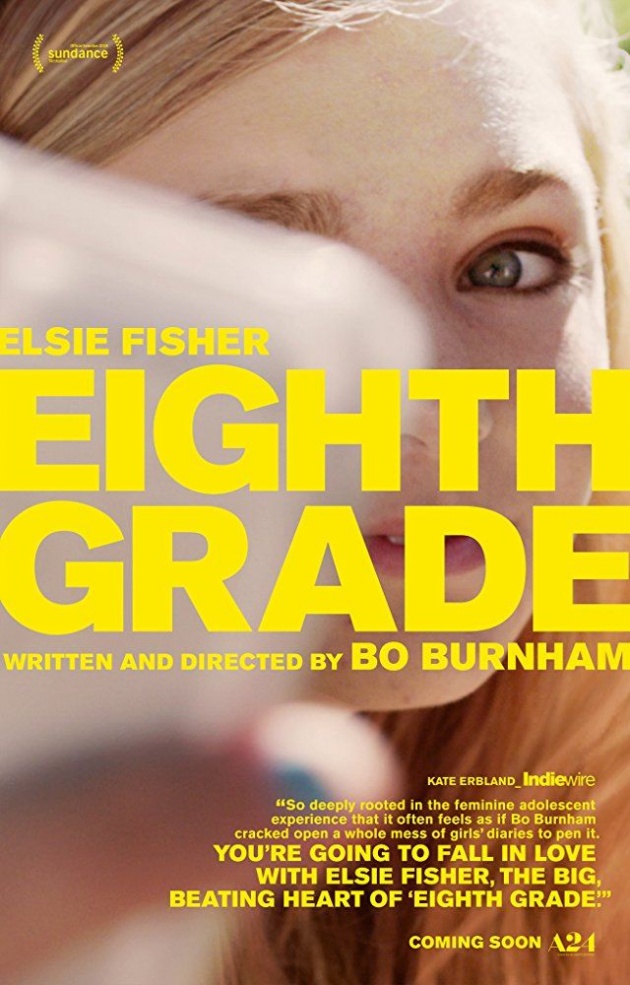 Image Credit: www.imdb.com
✿ Here is Querlo Chat for you. Isn't it fun to chat with a Chatbot ?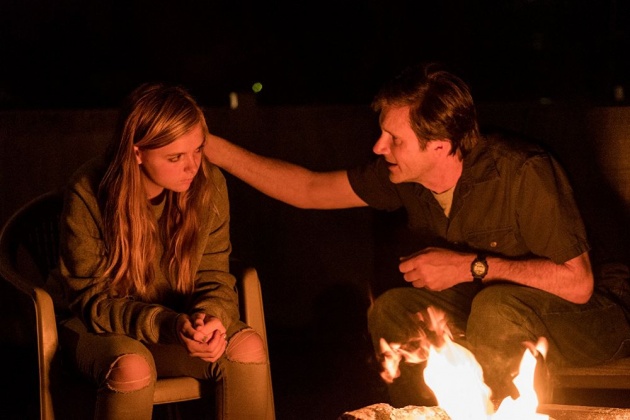 Image Credit: www.imdb.com
Video Credit: CBS Sunday Morning via Youtube.com
✔ Conclusion
The movie "Eighth Grade" was a very interesting movie to watch. The movie truly depicts the situation that all teenagers go through in their early stage of adolescence. I can relate to Kayla's feelings in the movie and I am sure many individuals who watch this movie can relate to the Kayla's situation with their own. The film has a very nice message in it and portrays it in a humoristic manner making it more comfortable and interesting to watch. The Director Bo Burnham has highlighted a very common issue that we go through in our lives. The movie plot and pace of the movie was very good and kept the audience in engaged mode. Elsie Fisher is a young American artist and she performed the main character very well and has proved that she has some serious acting skills with which she is going to impress a large number of audiences in the future. I wish to see more creative work form young Directors like Bo Burnham as well as young actors like Elsie Fisher.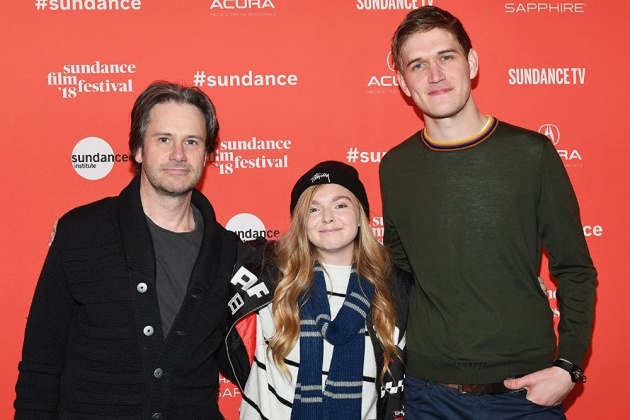 Image Credit: www.imdb.com
✿✸✔✤✪ - - - - - - - - - - - - - - - ✿✸✔✤✪ - - - - - - - - - - - - - - - ✿✸✔✤✪ - - - - - - - - - - - - - - ✿✸✔✤✪

Thanks for Reading. This Blog was written by Rafaquat Noman (a Resident of Saudi Arabia and a Traveler) for bitlanders.
✿✸✔✤✪ - - - - - - - - - - - - - - - ✿✸✔✤✪ - - - - - - - - - - - - - - - ✿✸✔✤✪ - - - - - - - - - - - - - - ✿✸✔✤✪