Hollywood Movie Review - Get Out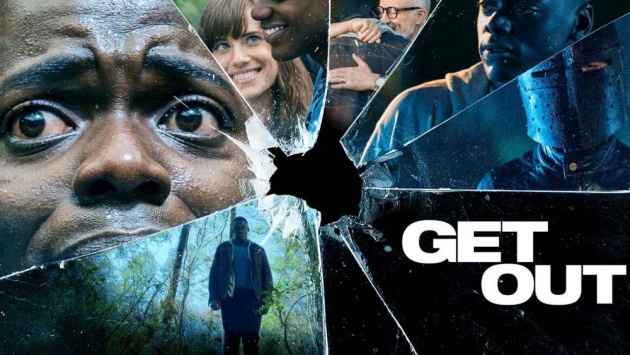 Image Credit: save-send-delete.blogspot.com
✔ Introduction



Hello Friends, I hope you are doing fine and are having a good time on bitlanders. Today I have come up again with my another new blog with the title of "Hollywood Movie Review - Get Out". This blog is about a recently released Hollywood movie "Get Out". Friends, this movie is a horror movie and it is about a black person who faces unnatural circumstances when he visits the family of his girlfriends on her insistence for their future planning. He comes to know later on, that his girlfriend's family hypnotize and use bodies of their victims for their own motives. The story for the movie was written by Jordan Peele who also directed the movie for the very first time in his career. The movie was produced by Sean McKittrick under the arrangements of Blumhouse Productions.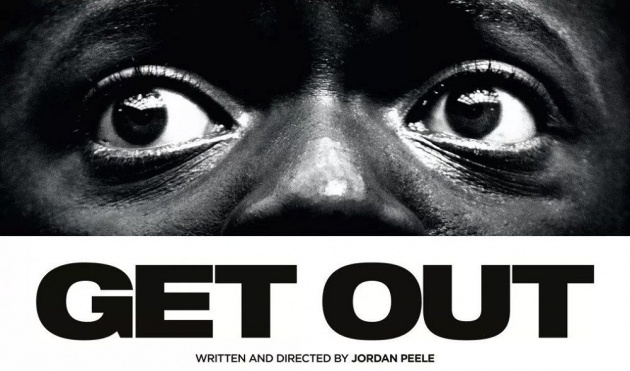 Image Credit: freakingeek.com
The movie "Get Out" was released on February 24, 2017 under the distribution banner of Universal Pictures. Some details of cast of this movie is as under:
✤ Daniel Kaluuya as Chris
✤ Allison Williams as Rose Armitage
✤ Catherine Keener as Missy
✤ Lil Rel Howery as Rod Williams
✤ Bradley Whitford as Dean
✤ Caleb Landry Jones as Jeremy
✤ Stephen Root as Jim Hudson
✤ Lakeith Stanfield as Logan King
✤ Erika Alexander as Latoya
✤ Marcus Henderson as Walter
✤ Betty Gabriel as Georgina
✤ Richard Herd as Roman Armitage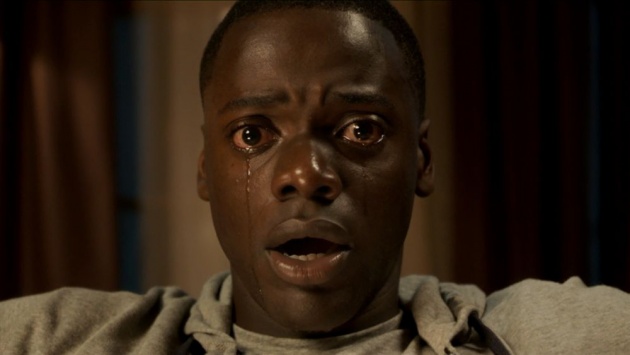 Image Credit: theoptimistmoviereview.blogspot.com
What is great about this movie is the brave perspective the narration takes. We don't see this kind of storytelling in genre films very much, and when a good one comes along it's worth every penny to watch it. The writing and directing is really well done. There are some extremely interesting shots that capture the creepy elements to the story. I gotta hand it to Jordan Peele. He was able to craft a horror film that works, while maintaining his own voice throughout the narrative. The message is strong, but not over-the-top, however the execution is quite over-the-top, as most horror movies are. As a directorial debut, this movie (which came out at the beginning of the year, so almost a year ago) is STILL being discussed today. It's truly awesome.
Movie Review Extracts From: theoptimistmoviereview.blogspot.com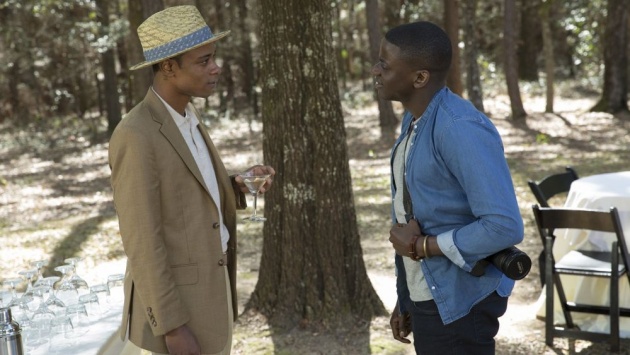 Image Credit: www.moviemania.io
Video Credit: Universal Pictures via Youtube.com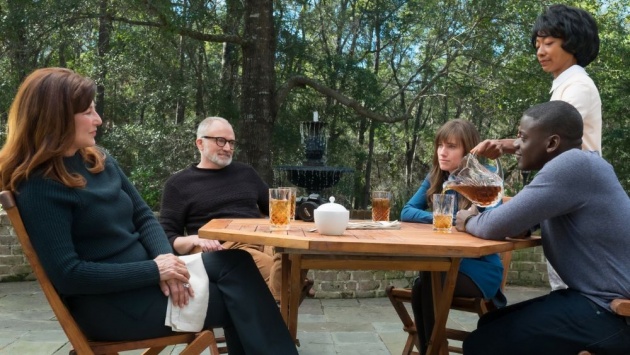 Image Credit: www.moviemania.io
✔ Movie Plot And Review
The movie begins as a Photographer by profession, Chris is in the washroom in the morning getting ready for daily chores in his apartment number 208. On the other hand, his girlfriend Rose is in a bakery where she purchases some bakery items for breakfast for Chris and herself and goes to Chris's Apartment. Afterwards, Chris packs his bags and Rose helps him to cross check his travel bag items and in the meantime, persuades him to meet with her parents for their marriage. She tells Chris that her parents want to meet with him in order to know who he is and what he does as his profession etc. Chris was hesitant as he thought since he is black, Rose's parents would not like him much and meeting with Rose's parents would not be a good idea for him. However, Rose persists that nothing of that sort would happen as her parents are open-minded people. Chris finally gives in and goes with Rose to meet with her family.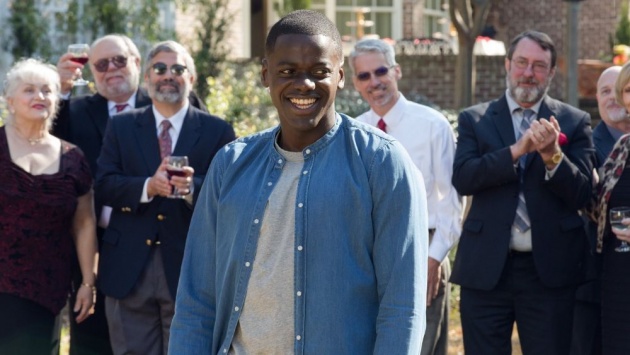 Image Credit: www.moviemania.io
While on the way to Rose's parents, as Rose drives the car, suddenly a dear comes into the way and gets hit by the car which results in its death. Abnormal things start happening with Chris as the Patrolling Police arrives and the Police Officer inquires about Chris's identification which causes disturbance for Chris as he was not expecting that from the Police Officer since he was not driving the car. Later on, when Chris reaches Rose's parents house, he meets with Rose's father Dean, her mother Missy and Rose's brother Jeremy who behave strangely and make unusual remarks about black people in front of Chris. Chris feels that in the house there were two black house workers Georgina and Walter who were also looking at him in a strange manner. Chris feels something different about Rose's family and discusses the matter with his friend Rod Williams and tells him about the experiences he had so far.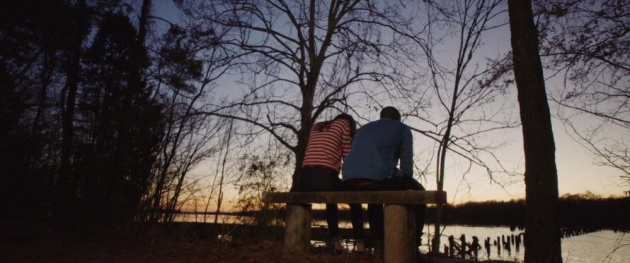 Image Credit: www.imdb.com
In a function at Rose's parents house, Chris meets another black guy Logan King who also behaves strangely to Chris and yells at him to leave the place by saying "Get Out". Chris takes his picture and sends it to his friend Rod Williams who informs Chris that Logan King is one of the black persons who had gone missing for quite a few months. At the function, Chris's portrait is auctioned which is won by Jim Hudson. Things go abnormally out of control and sensing danger, Chris asks Rose to leave the place as early as possible. However, Rose along with her family stop Chris form leaving and hypnotize him which results in unconsciousness of Chris. When he wakes up, he finds himself strapped with the chair and he comes to know through Rose's family that they actually use Black people's brain for white people in order to use intelligence and other skills. Chris manages to stop their hypnosis and fights back killing Jeremy and the Surgeon who was getting ready for the operation as well as injuring others and he escapes in a car. On his way, he sees Rose with the weapon who wants to kill Chris, however he survives as his friends Rod Williams comes for his rescue to finish Chris's ordeals at the hands of Armitage family.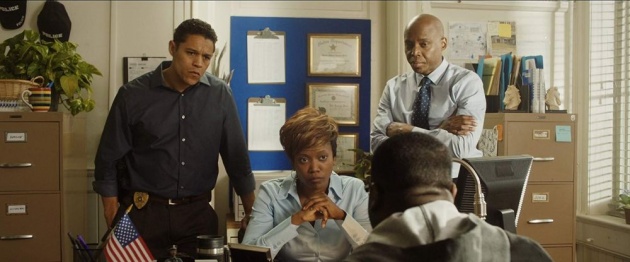 Image Credit: www.imdb.com
Video Credit: Sunken Place via Youtube.com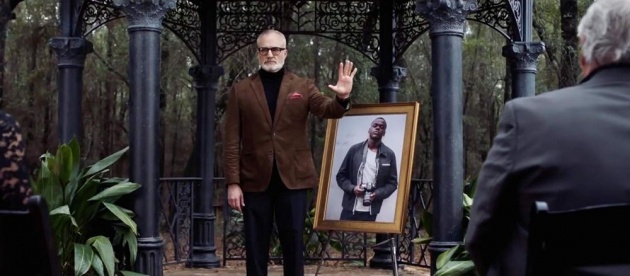 Image Credit: www.imdb.com
✿ Here is Querlo Chat for you. Isn't it fun to chat with a Chatbot ?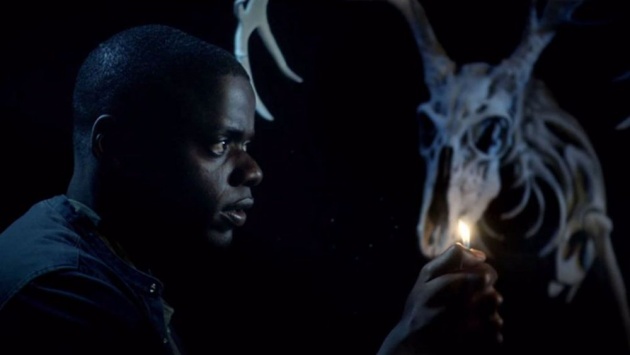 Image Credit: www.imdb.com
✔ Conclusion
The movie "Get Out" is an awesome Horror movie with some use of brain in its story. The plot is awesome and the execution of the movie plot is even more impressive. The element of Horror in the movie was outstanding throughout the movie play time. The debutant Film Director Jordan Peele has done a marvelous job. The movie won many mind-boggling awards such as Academy Award for Best Original Screenplay, Best Foreign Independent Film and Best Picture Award. The movie also managed to earn more than US Dollars 250 Million at the box office compared to its budgeted cost of less than US Dollars 10 Million. The camera work, filming locations, visual effects and acting of all characters were magnificent and played pivotal role in making this movie an internationally Hit Horror Movie.
✿✸✔✤✪ - - - - - - - - - - - - - - - ✿✸✔✤✪ - - - - - - - - - - - - - - - ✿✸✔✤✪ - - - - - - - - - - - - - - ✿✸✔✤✪

Thanks for Reading. This Blog was written by Rafaquat Noman (a Resident of Saudi Arabia and a Traveler) for bitlanders.
✿✸✔✤✪ - - - - - - - - - - - - - - - ✿✸✔✤✪ - - - - - - - - - - - - - - - ✿✸✔✤✪ - - - - - - - - - - - - - - ✿✸✔✤✪