Hollywood Movie Review - Identity Thief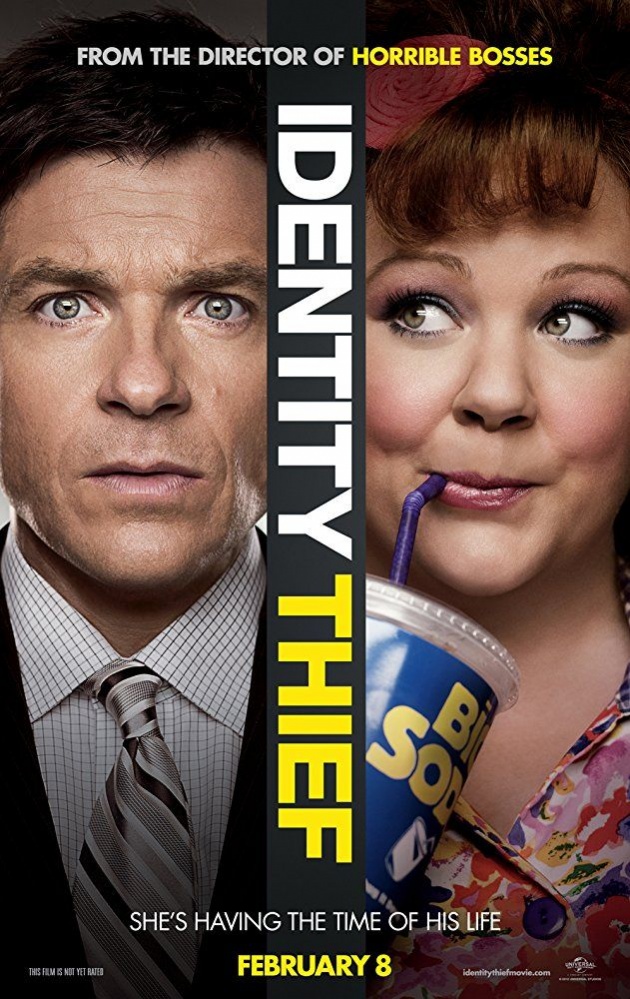 Image Credit: www.imdb.com
✔ Introduction
Hello Friends, I hope you are doing fine and are having a good time on bitlanders. Today I have come up again with my new blog with the title of "Hollywood Movie Review - Identity Thief". This American movie is based on Comedy and Drama Genres and I enjoyed every bit of it. The story of the movie revolves around a simple family man Sandy Patterson played by Jason Bateman whose daily routine is doing job and spending time with his family but he is dragged into a financial problem when his identity is stolen and his ATM and Debit cards are misused by someone else in a different city. This thief's character was played by Melissa McCarthy whose performance was widely praised by the movie lovers and movie critics. This movie "Identity Thief" was directed by Seth Gordon and was produced by Scott Stuber. The screen play for the movie was written by Craig Mazin and the movie was produced under the supervision of Relativity Media, an American Film Production Company.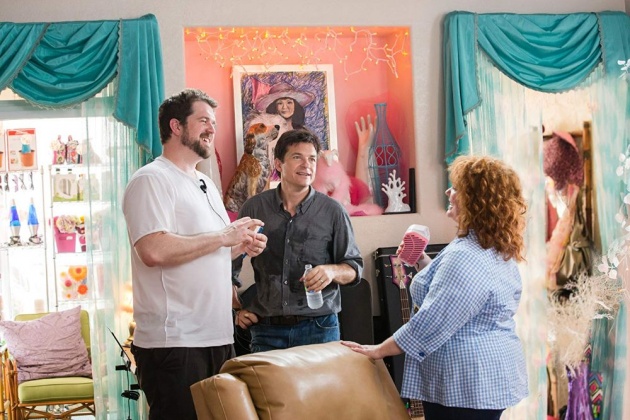 Image Credit: www.imdb.com
The movie "Identity Thief" was released on February 8, 2013 in the United States under the distribution arrangements by Universal Pictures. Some details of cast of this movie are as under:
✤ Melissa McCarthy as Diana
✤ Jason Bateman as Sandy Patterson
✤ Amanda Peet as Trish Patterson
✤ John Cho as Daniel Casey
✤ Jon Favreau as Harold Cornish
✤ Clifford Joseph Harris Jr. as Julian
✤ Génesis Rodríguez as Marisol
✤ Morris Chestnut as Detective Reilly
✤ Robert Patrick as Skiptracer
✤ Eric Stonestreet as Big Chuck
✤ Jonathan Banks as Paolo Gordon
✤ Maggie Elizabeth Jones as Jessie Patterson
✤ Ben Falcone as Tony
✤ Kevin Covais as Kevin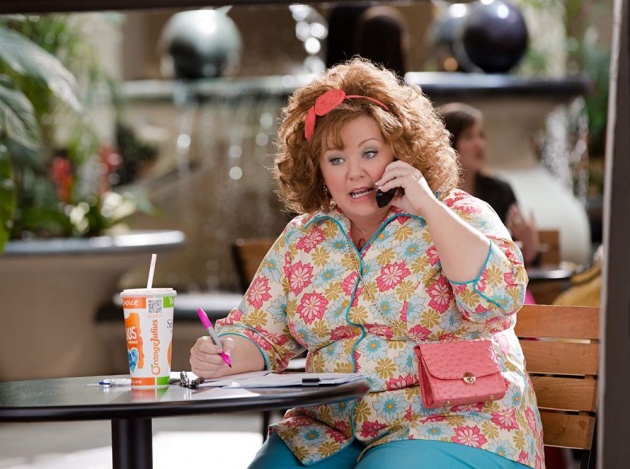 Image Credit: www.imdb.com
Here's a very depressing comedy written by Craig Mazin, who gave us Horrible Bosses and The Hangover Part II. Jason Bateman is on particularly cold and uninteresting form as a white-collar guy whose only worry is getting ribbed about his "girly" name: Sandy Patterson. But then his identity is stolen by Diana, an overweight sociopath played by Melissa McCarthy (from Bridesmaids), who's gone on a spree with his credit-card details. The real Sandy travels cross-country on a tense mission to bring the fake one to justice, and the movie becomes an unfunny road-trip, odd-couple extravaganza insultingly topped off with some saccharine life lessons. It is reliant on McCarthy's comedy chops and her ability to deliver improv-type character material, but almost every single one of her scenes looks like an outtake.
Movie Review Extracts From: www.theguardian.com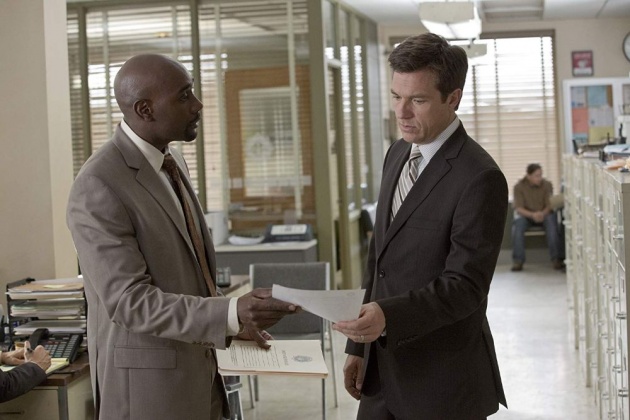 Image Credit: www.imdb.com
Video Credit: Movieclips Trailers via Youtube.com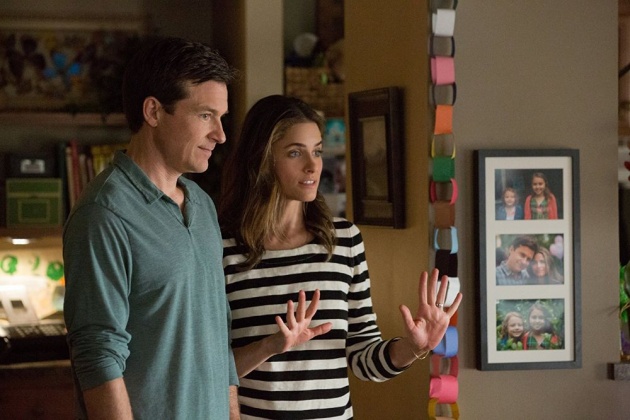 Image Credit: www.imdb.com
✔ Movie Plot And Review
The movie starts as Sandy Patterson receives a call from an unknown lady who informs him that his identity which includes ATM / Debit Cards details are in danger, therefore, he needs protection. She asks for Sandy's details and social security number before hanging up. This thief Ms. Diana actually uses Sandy's ATM / Debit cards details to make illegal purchases. At office, Sandy has to face a bullying boss Harold Cornish, who only has interest in his personal gains and asks Sandy to cut bonuses for other employees even though he himself was getting it. Other employees are also not happy with the way Harold deals with them and Sandy's colleague Daniel Casey suggests Sandy that they quit job and open their own company to which Sandy agrees. In the meantime, Sandy gets a strange call from Florida that he has booked an appointment at a salon on Friday which Sandy is unable to understand.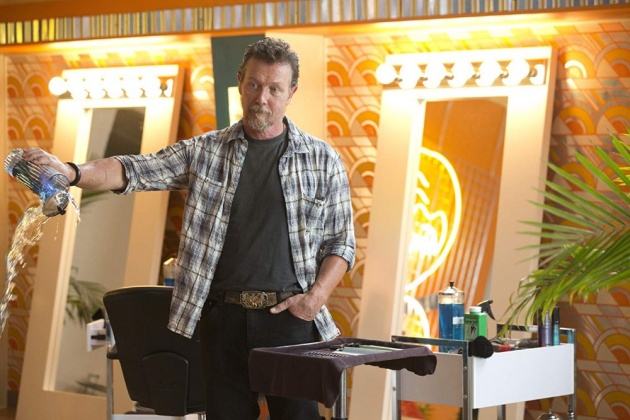 Image Credit: www.imdb.com
Things start to get uglier when Sandy visits a petrol pump only to find out that his card was being declined and the staff there cuts his card suggesting him to clear the bill immediately. When he contacts credit card company, he comes to know that too many transactions were made in Florida that led to insufficient funds, whereas Sandy tries to clarify that he never went to Florida. As he was talking to them, he is pulled up by the police and is arrested on the spot. Later he comes to know that he did not go to Court when he was summoned for an assault case. Now, Sandy realizes that his identity has been stolen and to his amazement, the Police can't do anything about it because the culprit was in Florida and there were some jurisdiction issues. At office, he comes to know that even drugs were purchased using his card and he was doubted for that by his new boss Daniel Casey who though that Sandy could be fired to save some company's respect.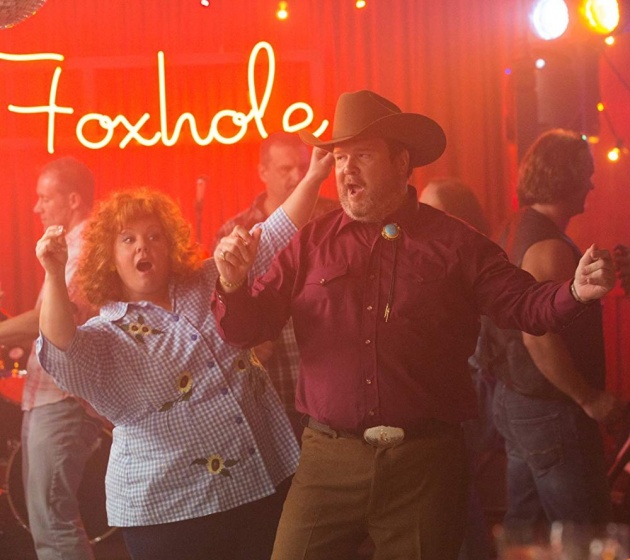 Image Credit: www.imdb.com
Sandy decides to go to Florida himself to catch the thief Diana to win back his respect in the society. Although his wife Trish shows some reservations but allows Sandy to go and do the needful. Sandy reaches Florida and manages to find Diana's house, he gets hold of her despite Diana's stern resistance just before an attack by Marisol and Julian who were sent by drug dealer Paolo as credit cards given to him by Diana did not work. Seeing the situation, Diana and Sandy escape together to save their lives. Sandy convinces Diana to go to Denver by road with him and clarify the situation to his boss Daniel and the Police to which she agrees reluctantly. A bounty hunter named Skiptracer also chases them but they manage to overpower him and flee. Diana and Sandy also steal some money together from Harold Cornish's accounts by manipulating the accounts officer at an accounting firm giving services to Harold. When they reach St. Louis by road, they are captured by the Police but all of them come under attack by Skiptracer as well as Marisol and Julian. However, they are arrested as Sandy and Diana survive again and in the end manage to reach home in Denver safely. Diana stays with Sandy's family and creates a very good bond with them especially with Sandy's daughters. Diana visits Sandy's office early in the morning the next day and clears Sandy's position in front of the Police as Sandy reaches there afterwards. The movie ends as Sandy visits the Prison to meet Diana where she is completing her sentence and also comes to know through Sandy that her real name was Dawn Budgie at which she and Sandy share a laugh before moving to her cell.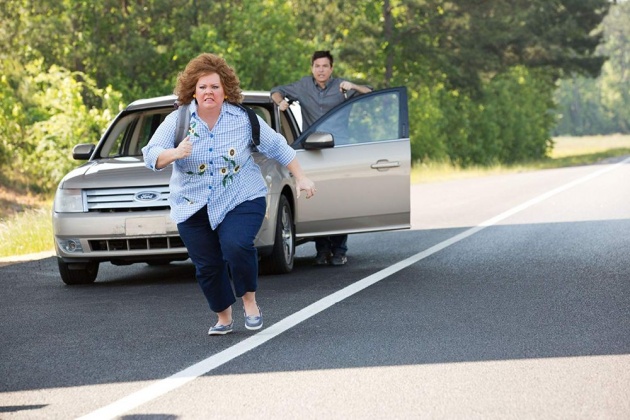 Image Credit: www.imdb.com
✿ Here are some related Querlo Chats for you. Isn't it fun to chat with a Chatbot ?
- "Do you support women's empowerment?"
- "What kind of movies do you like?"
Image Credit: www.imdb.com
Video Credit: Movieclips via Youtube.com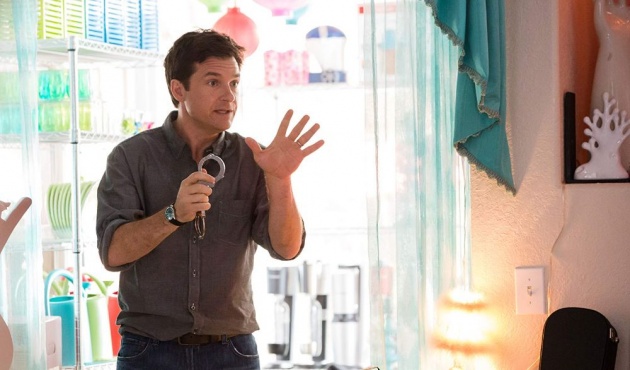 Image Credit: www.imdb.com
✿✸✔✤✪ - - - - - - - - - - - - - - - ✿✸✔✤✪ - - - - - - - - - - - - - - - ✿✸✔✤✪ - - - - - - - - - - - - - - ✿✸✔✤✪

Thanks for Reading. This Blog was written by Rafaquat Noman (a Resident of Saudi Arabia and a Traveler) for bitlanders.
✿✸✔✤✪ - - - - - - - - - - - - - - - ✿✸✔✤✪ - - - - - - - - - - - - - - - ✿✸✔✤✪ - - - - - - - - - - - - - - ✿✸✔✤✪