Hollywood Movie Review - Insidious: The Last Key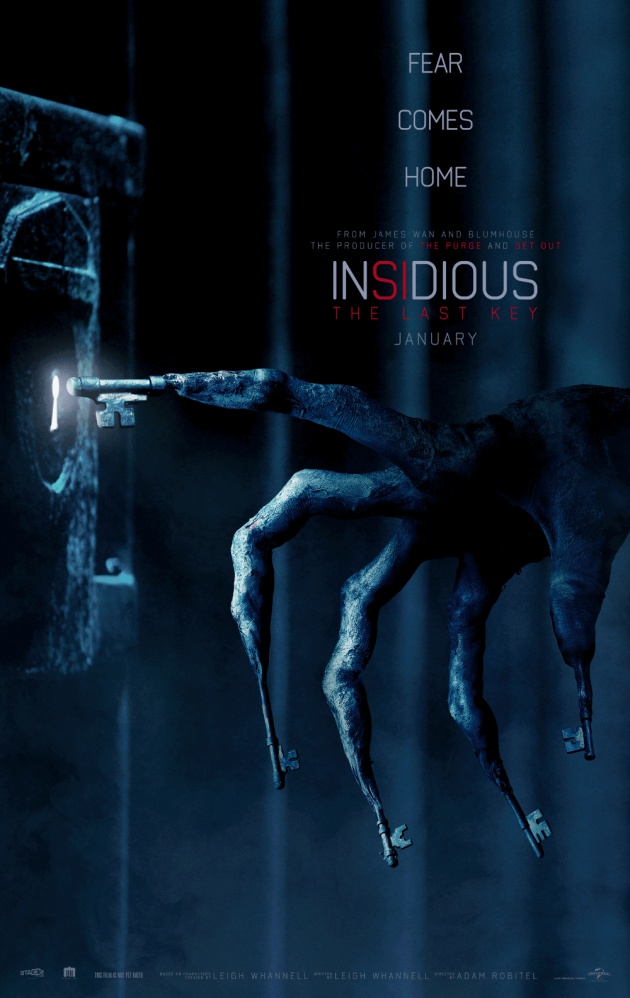 Image Credit: pics.alphacoders.com
✔ Introduction




Hello Friends, I hope you are doing fine and are having a good time on bitlanders. Today I have come up again with my new blog with the title of "Hollywood Movie Review - Insidious: The Last Key". Friends, this blog is about a recently released Hollywood Horror and Supernatural Genres film "Insidious: The Last Key". The story of this movie revolves around the main character of Elise played by Lin Shaye who has been seeing ghosts in her childhood and now in her later part of life, she gets ready to cope up with the ghosts and help others to stay away from them. The painful part of her childhood was that her father did not understand the ordeal she was going through and he tortured her which forced Elise to leave her parent's house in which her younger brother also lived and it all resulted in estranged relationship with him in the future. This movie released in 2018 is the fourth episode of the "Insidious" film series. This movie was directed by Adam Robitel and was produced by a team consisting of Jason Blum and James Wan. The screen plot was written by Leigh Whannell who also helped in producing the film. The film was the production of Blumhouse Productions, which is an American Film and Television Production Company.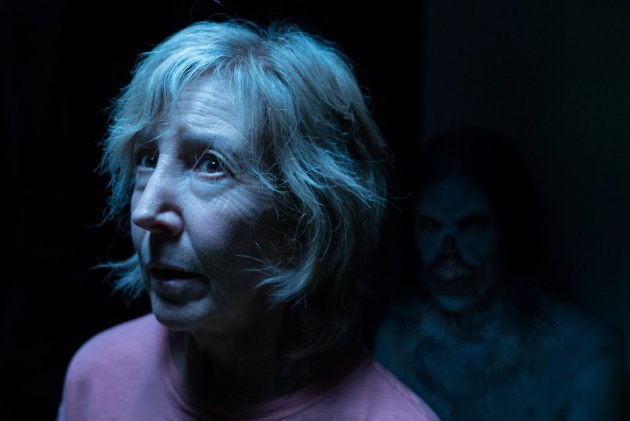 Image Credit: pics.alphacoders.com
The movie "Insidious: The Last Key" was released on January 5, 2018 under the distribution banners of Universal Pictures. Some details of cast of this movie are as under:
✤ Lin Shaye as Elise Rainier
✤ Spencer Locke as Melissa
✤ Leigh Whannell as Specs
✤ Caitlin Gerard as Imogen
✤ Angus Sampson as Tucker
✤ Bruce Davison as Christian
✤ Josh Stewart as Gerald
✤ Kirk Acevedo as Ted Garza
✤ Tessa Ferrer as Audrey
✤ Javier Botet as Key Face
✤ Joseph Bishara as Demon with Lipstick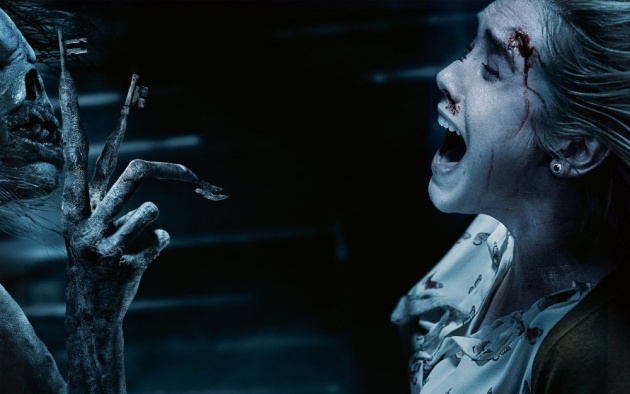 Image Credit: pics.alphacoders.com
Don't go alone if you must see the tepid, but mostly adequate ghost story "Insidious: The Last Key." Really, don't even bother to see this third sequel in theaters unless you really, really want to. Yes, I too know the Siren call of a new horror film on opening night.

But really, whatever you do, don't watch "The Last Key" without the emotional support of a buddy who can confirm that you're not just imagining this: these movies are still getting incrementally better, a trend that began with "Insidious: Chapter 2." And "The Last Key" does feel like it's 70-minutes dripping wet (even if it's a shocking 103 minutes?). And the makers of "The Last Key" do pull enough punches that you'll actually wish the rest of the movie weren't as dependent on jump scares to establish terror. No, you may think you should see "The Last Key" with a friend because being sociable is a good excuse for poor life choices. But the best rationalization for seeing "The Last Key" with another person is being able to look at another soul, and realizing you're not losing it when you think: wait, this one is almost good.
Movie Review Extracts From: www.rogerebert.com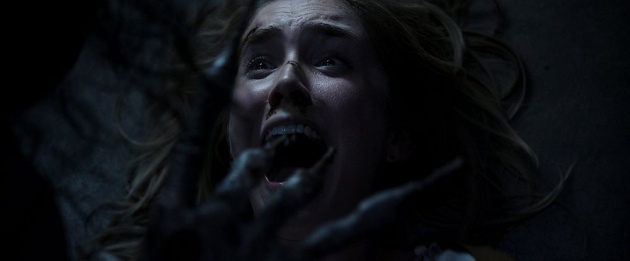 Image Credit: www.imdb.com
Video Credit: Universal Pictures via Youtube.com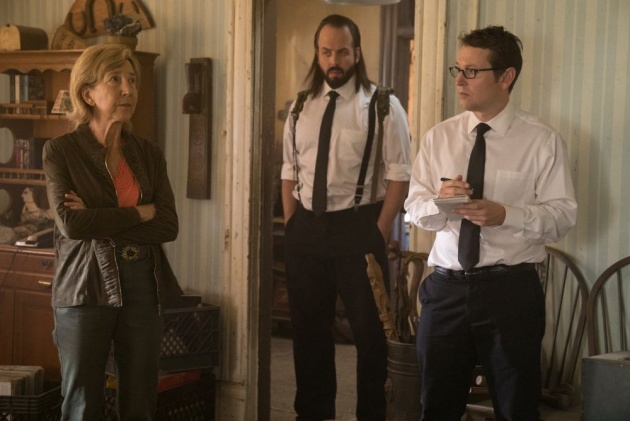 Image Credit: pics.alphacoders.com
✔ Movie Plot And Review
The movie begins with Elise in her childhood back in 1953 in her house in New Mexico where she lives with her father Gerald, mother Audrey and her brother Christian. Since her father Gerald works in a prison as an executioner; on one night when her father executed one prisoner, Elise started to experience supernatural things in her life such as that prisoner's name, his family background etc. Elise confides in her mother who tells her not to reveal anything to her father as he would not understand what she is going through. Seeing the frightening Elise and her brother Christian, their mother gives Christian a whistle and tells him to blow it whenever they feel uncomfortable etc. The very same night, Elise sees a ghost in the room which she shared with her brother. Christian gets scared when he finds that whistle his mother gave him was missing; therefore, both Christian and Elise scream which alerts their father Gerald who comes to their room and beats Elise for talking nonsense that she saw a ghost and takes her to the basement in order to captivate her.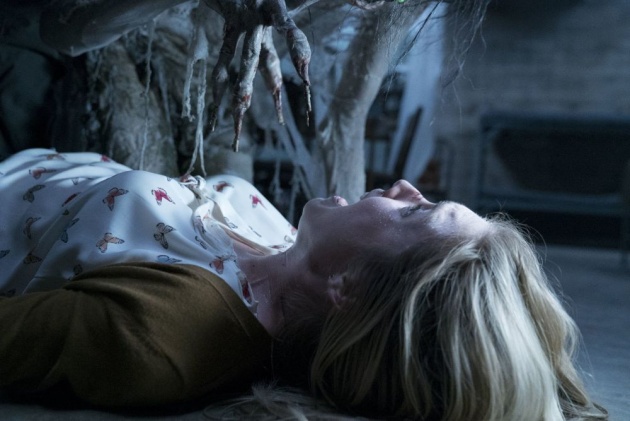 Image Credit: pics.alphacoders.com
In the basement, a ghost appears in the form of a child and persuades Elise to open the door using they key hanging there. When Elise does what the kid wants her to do, she gets possessed by a demon and as a result, the whole house starts to shake. Elise's mother come to see her but is attacked by the ghost and gets killed. Soon, Elise leaves the house since her father used to beat her as he could not believe and understand what she was going through. The movie progresses to future time as Elise is working now as an investigator and helps people going through same kinds of ordeals that she had experienced in the past. She receives a call from her client whose name is Ted Garza and has been seeing supernatural activities in his house for quite some time. Elise hesitates to take this case when she finds out that it was the house she lived in when she was a child. However, accompanied by her colleagues Specs and Tucker, she agrees to take up this case. When she visits the house of Ted Garza, she sees the whistle that her mother gave to her brother as well as set of keys in her old room. She and her colleagues hear some sounds and they go towards the basement where these were coming form. She again sees the ghosts which she had seen before and it disappears again after stealing the whistle.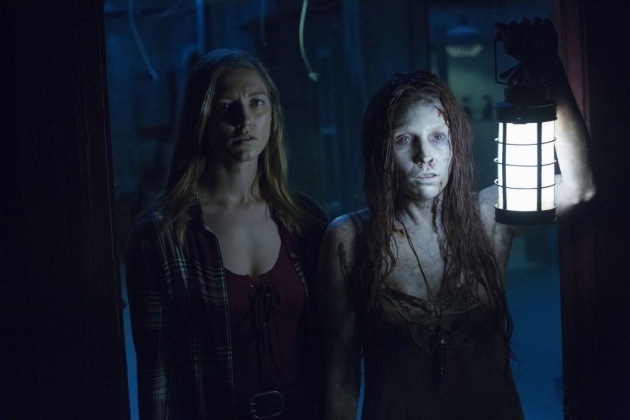 Image Credit: pics.alphacoders.com
The movie moves further and Elise incidentally see his brother Christian's daughters Melissa and Imogen. Through them, Elise meets with her brother who is angry at her for abandoning him when he needed her the most. However, Elise gives a picture of whistle to Melissa and asks her to inform her father about this whistle that she found in their older house. Moreover, at Ted Garza's house, Elise along with her staff again come across strange whistle sound and when they investigate those sounds in the basement, Ted Garza attacks them under the effect of the ghost which is known as Key Face. However, Specs manages to overpower him and kills him. Melissa gets captivated by the ghost when she visits the house with her father Christian and sister Imogen. However, Elise moves into the basement and encounters the ghost whose name is Anna. Elise's mother also appears to help her and they fight and eradicate the Key Face ghost to bring back Melissa into real world after her freedom. In the ending scenes, Christian forgives and reunites with Elise and Elise moves back to her house in California where she gets ready for another case as she sees a nightmare directing her to next mission.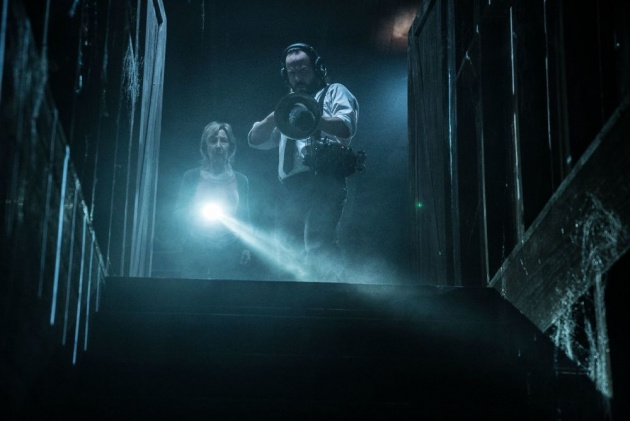 Image Credit: pics.alphacoders.com
✿ Here is Querlo Chat for you. Isn't it fun to chat with a Chatbot ?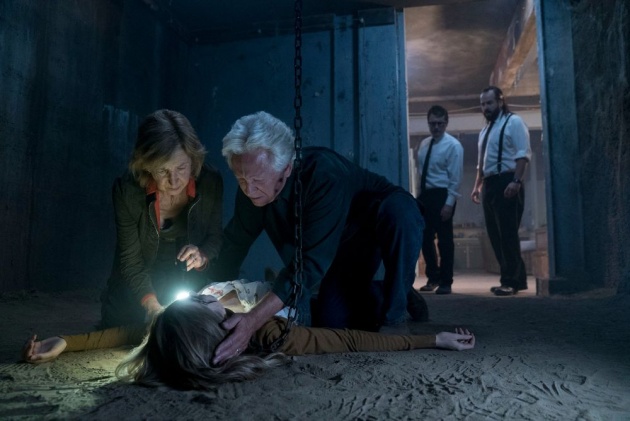 Image Credit: pics.alphacoders.com
Video Credit: Movieclips via Youtube.com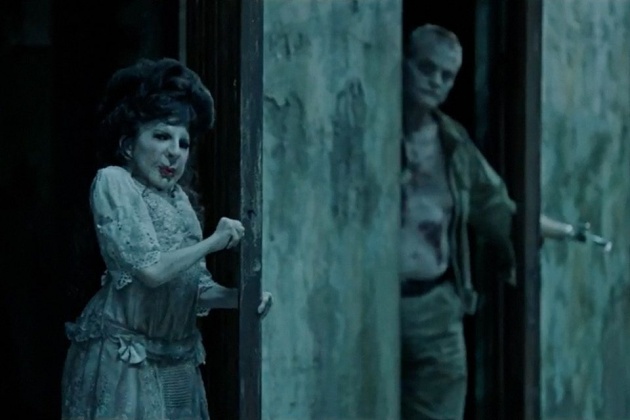 Image Credit: www.imdb.com
✿✸✔✤✪ - - - - - - - - - - - - - - - ✿✸✔✤✪ - - - - - - - - - - - - - - - ✿✸✔✤✪ - - - - - - - - - - - - - - ✿✸✔✤✪

Thanks for Reading. This Blog was written by Rafaquat Noman (a Resident of Saudi Arabia and a Traveler) for bitlanders.
✿✸✔✤✪ - - - - - - - - - - - - - - - ✿✸✔✤✪ - - - - - - - - - - - - - - - ✿✸✔✤✪ - - - - - - - - - - - - - - ✿✸✔✤✪