Jurassic World: Fallen Kingdom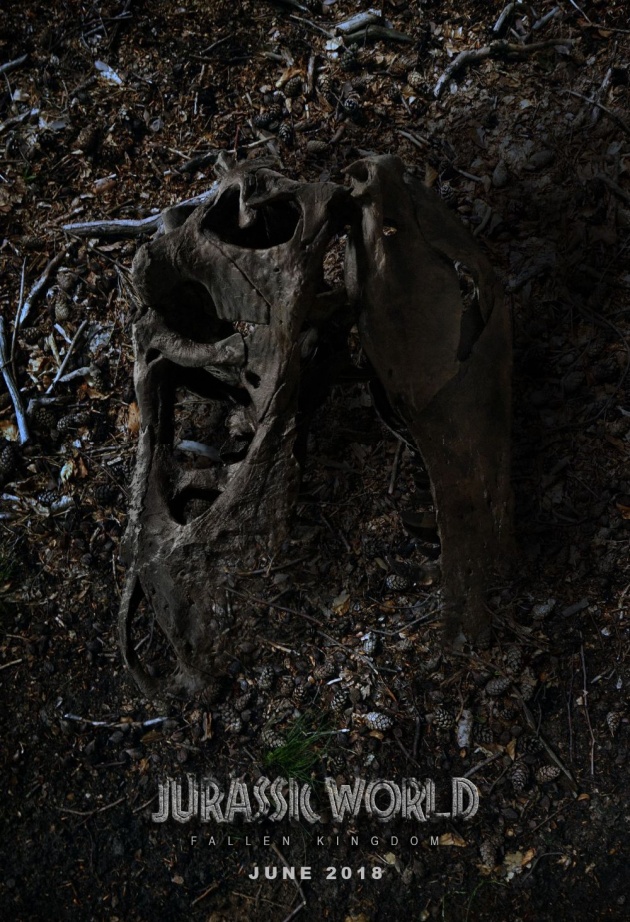 Image Credit: wallpapercave.com
✔ Introduction



Hello Friends, I hope you are doing fine and are having a good time on bitlanders. Today I have come up again with my another new blog with the title of "Hollywood Movie Review - Jurassic World: Fallen Kingdom". This blog is about a recently released Hit Hollywood movie "Jurassic World: Fallen Kingdom". This film is another sequel to the famous Jurassic World Film Series which is a trademark of Steven Spielberg who is famous for making mind-blowing movies throughout his long career. However, this film was directed by J. A. Bayona and produced by Frank Marshall under the Film Production Company of Amblin Entertainment. This movie is the 5th consecutive sequel to the initial Jurassic World Film Series which started back in 1993. However, the interest of public has grown more and more in such movies.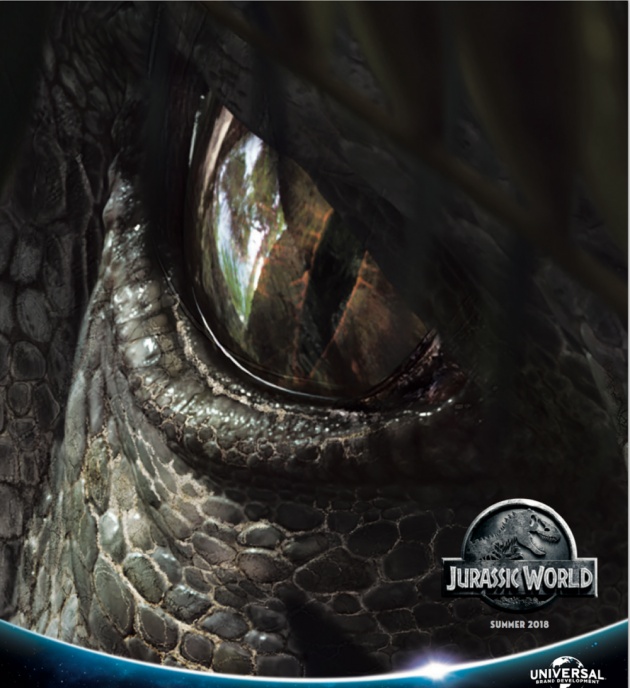 Image Credit: wallpapercave.com
The movie "Jurassic World: Fallen Kingdom" was released on June 22, 2018 under the distribution banner of Universal Pictures. Some details of cast of this movie is as under:
✤ Chris Pratt as Owen Grady
✤ Bryce Dallas Howard as Claire
✤ Justice Smith as Franklin
✤ Rafe Spall as Eli Mills
✤ Daniella Pineda as Dr. Zia
✤ James Cromwell as Sir Benjamin
✤ Ted Levine as Ken Wheatley
✤ Toby Jones as Gunnar
✤ B. D. Wong as Dr. Henry
Jurassic World was by no means a "smart" movie, but it had some loose kind of internal logic that barely held together if you didn't look at it too hard. Its sequel, Jurassic World: Fallen Kingdom, however, goes full-blown idiotic from the get-go. Working from a premise that makes absolutely no sense, the movie fluctuates between predictable, stupid, and predictably stupid. Despite some pretty direction from J.A. Bayona, there's nothing he can do to rescue Colin Trevorrow and Derek Connolly's lazy, boneheaded script that never met a shortcut it wasn't willing to take. Yes, the film will give you the destructive dino carnage you crave, but it's difficult to enjoy when you're constantly rolling your eyes at every decision the characters make.
Movie Review Extracts From: collider.com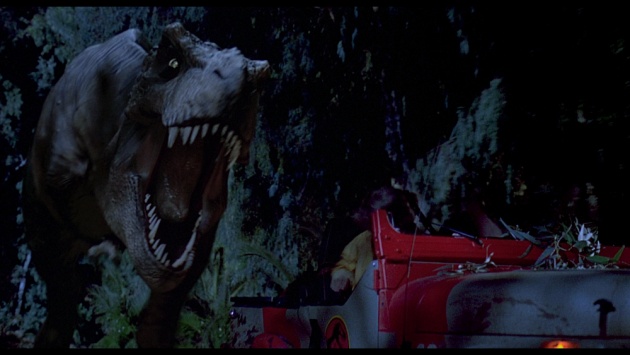 Image Credit: wallpapercave.com
Video Credit: Universal Pictures via Youtube.com
✔ Plot Of The Movie
The movie begins as a fictional Island Isla Nublar is about to explode as a result of volcano eruption in its mountain and the dinosaurs living there are in danger of getting eradicated. The US Government holds a debate on this issue but in the end, they decide not to save the dinosaurs because it may create a danger to the world as it had happened in the past. However, Ms. Claire who supports and protects the dinosaurs as it is her life's mission being a founding member of Dinosaur Protection Group. Therefore, Claire along with Owen Grady and Eli Mills go to the Isla Nublar to protect the dinosaurs from volcano eruption. The team's ultimate aim is to shift the remaining dinosaurs to a safer location in another island where they can survive for a long time. Before that, while at the Island for collecting the dinosaurs' DNA, a small group had been attacked by a big Dinosaur Mosasaurus which almost killed them. However, the team survives but Mosasaurus managed to run away and hid into the ocean.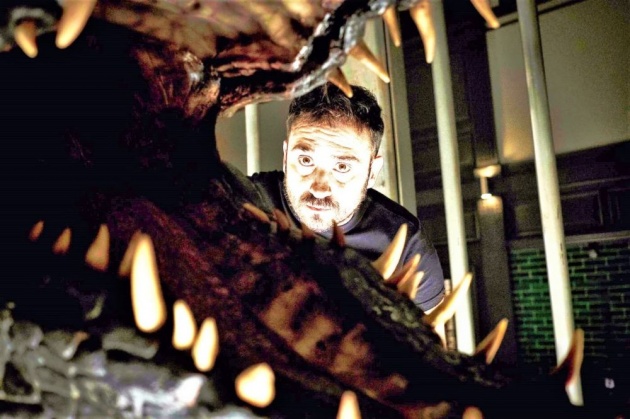 Image Credit: wallpapercave.com
When the rescuer group arrives at Isla Nublar mountain region, they meet up with other fellow members Ken Wheatley and Franklin Webb. Now, the group looks out for the dinosaur Blue and after finding it, the group tranquilize the dinosaur Blue for transportation to another island. The other team members Owen and Zia manage to load as many animals as possible on the ship in order to transport them to a safer location away from volcano eruption. However, there are still quite a few animals which are ultimately killed by the volcano eruption. The team successfully bring the animals to their designated location. However, other problems start as a wealthy auctioneer Gunnar Eversol plans to auction the dinosaurs to get money from the big dealers. They have also planned to auction their technically created dinosaur which is known as Indoraptor in the movie.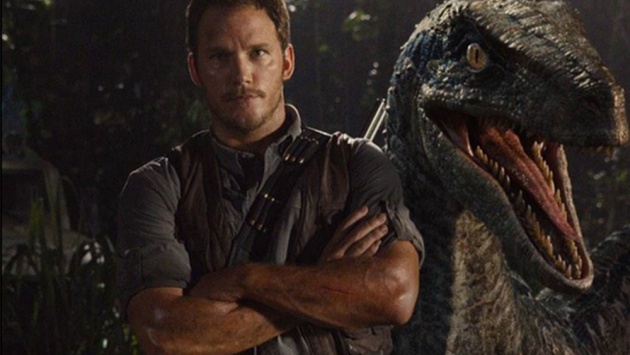 Image Credit: wallpapercave.com
The Genetic Engineer Doctor Henry Wu wanted to take the DNA of Blue in order to create his own technically created dinosaur which he named Indoraptor. However, Claire and her team does not want this auction to take place or execute its plan to hurt the dinosaurs, therefore, they resist big time. They reach the auction place where during the tussle, Indoraptor awakens and kills Ken Wheatley and Gunnar Eversol who were behind the auction arrangements. After a lot of efforts, the team successfully managed to kill Genetically Engineered dinosaur Indoraptor as it falls off a glass roof. During the confrontation, all the remaining dinosaurs flee and now the Government of the Unites States has to find ways to adapt to the presence of dinosaurs as they will live on earth with humans.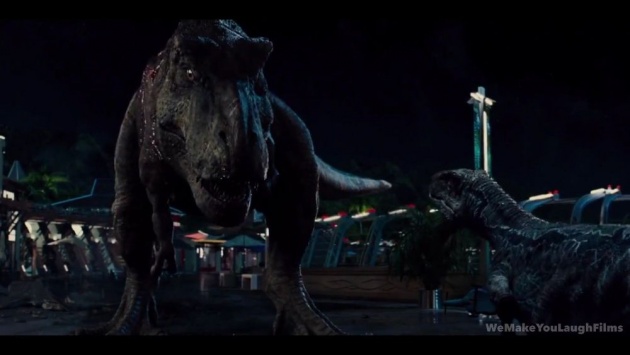 Image Credit: wallpapercave.com
Video Credit: NilusGames via Youtube.com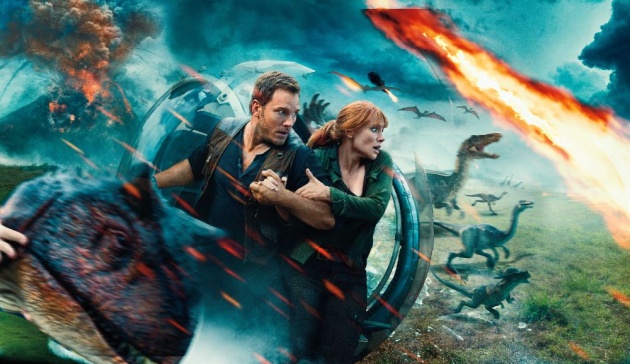 Image Credit: hdqwalls.com
✿ Here is Querlo Chat for you. Isn't it fun to chat with a Chatbot ?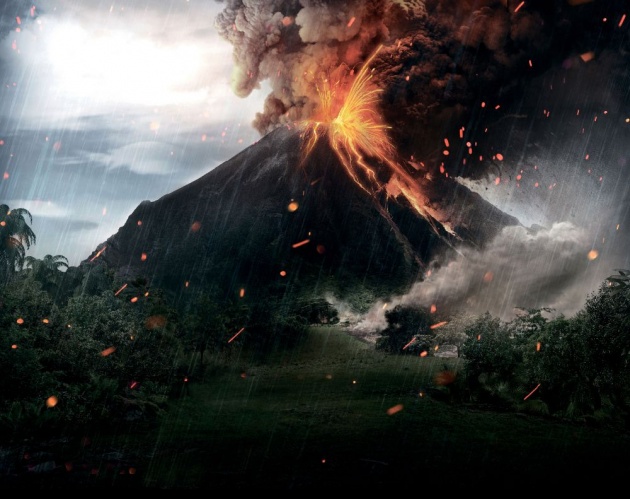 Image Credit: hdqwalls.com
✔ My Movie Review - Conclusion
The movies by Steven Spielberg are always fascinating and a treat to watch. It was his unique idea to start a film series on Jurassic Park and this decision has gone a long way and attracted a large number of viewers. This movie is full of action and visual effects which were executed very nicely. The story of this movie was also good and viewers found it very interesting. In the future, there may be creatures with whom humans may have to adapt to in the world in order to survive mutually. The idea behind this movie is about foreseeing the future and in the modern era when technology is getting newer shape on almost daily basis, we can hope and, in some cases, anticipate to see unnatural creatures within our surroundings. The Jurassic Park film series is no longer a children movie series, it has a lot of information and content on which adults must think about.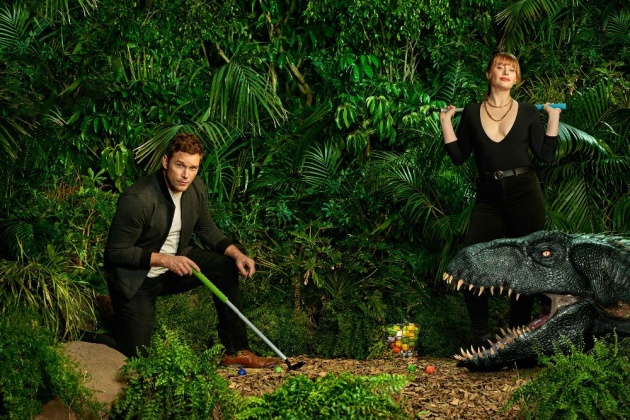 Image Credit: hdqwalls.com
✿✸✔✤✪ - - - - - - - - - - - - - - - ✿✸✔✤✪ - - - - - - - - - - - - - - - ✿✸✔✤✪ - - - - - - - - - - - - - - ✿✸✔✤✪

Thanks for Reading. This Blog was written by Rafaquat Noman (a Resident of Saudi Arabia and a Traveler) for bitlanders.
✿✸✔✤✪ - - - - - - - - - - - - - - - ✿✸✔✤✪ - - - - - - - - - - - - - - - ✿✸✔✤✪ - - - - - - - - - - - - - - ✿✸✔✤✪