Hollywood Movie Review - Lara Croft: Tomb Raider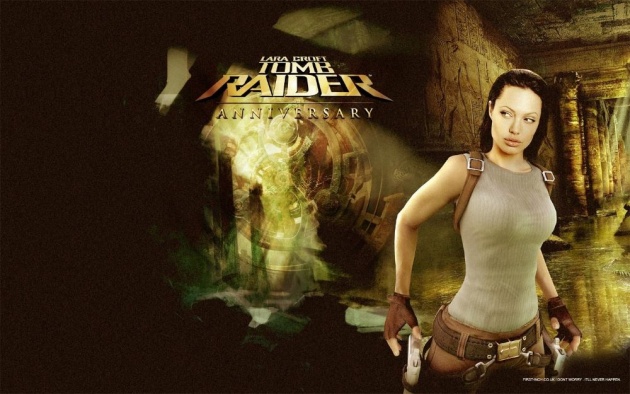 Image Credit: wall.alphacoders.com
✔ Introduction
Hello Friends, I hope you are doing fine and are having a good time on bitlanders. Today I have come up again with my new blog with the title of "Hollywood Movie Review - Lara Croft: Tomb Raider". Friends, micky-the-slanted-salerno announced that there will be higher rewards for the movies related to Women Empowerment and the movies from Tomb Raider Film Series will be included in the Bitlanders Film Series Project, therefore, I am writing this blog on the subject movie. The story of this movie revolves around the bold and beautiful heroine in the Hollywood Film Industry Angelina Jolie and her adventures as Lara Croft in the movie. This film was a joint production of American and United Kingdom Filmmakers. Other countries such as Japan and Germany also participated in the production of this movie. The main Director of this movie was English Film Director Simon West and the movie was produced by Lawrence Gordon and Lloyd Levin. The screen play for the movie was written by Patrick Massett and the movie was produced under the arrangements of Mutual Film Company.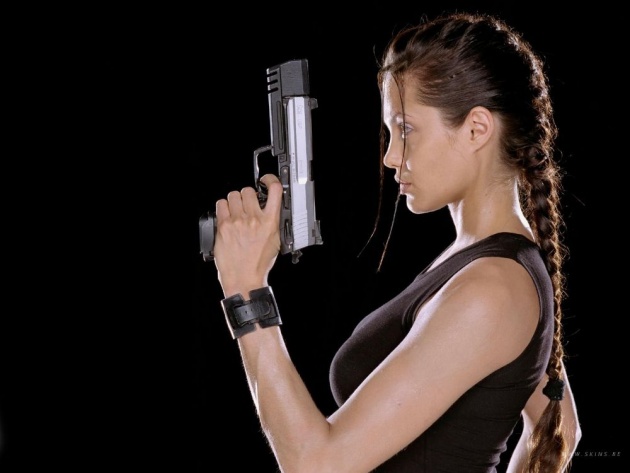 Image Credit: wall.alphacoders.com
The movie "Lara Croft: Tomb Raider" was released on June 15, 2001 under the distribution banners of Paramount Pictures. Some details of cast of this movie are as under:
✤ Angelina Jolie as Lara Croft
✤ Daniel Craig as Alex West
✤ Jon Voight as Lord Richard Croft
✤ Iain Glen as Manfred Powell
✤ Noah Taylor as Bryce Turing
✤ Chris Barrie as Hillary
✤ Julian Rhind-Tutt as Mr. Pimms
✤ Leslie Phillips as Wilson
✤ Robert Philips as Julius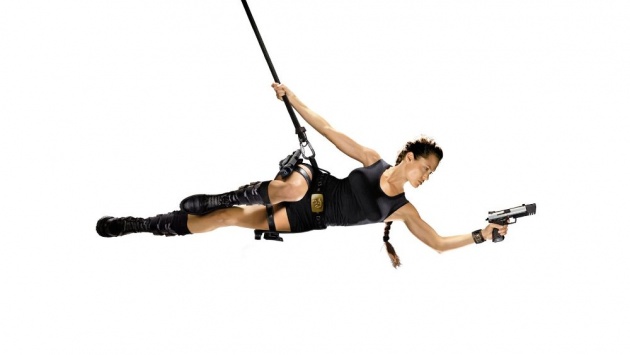 Image Credit: wall.alphacoders.com
"Lara Croft Tomb Raider" elevates goofiness to an art form. Here is a movie so monumentally silly, yet so wondrous to look at, that only a churl could find fault.

And please don't tell me it makes no sense. The last thing I want to see is a sensible movie about how the Illuminati will reunite the halves of the severed triangle in order to control time in the ruins of the ancient city that once rose in the meteor crater--if, and it's a big "if," the clue of the All-Seeing Eye inside the hidden clock can be used at the moment of planetary alignment that comes every 5,000 years, and if the Tomb Raiders are not destroyed by the many-armed Vishnu figure and the stone monkeys. The logic is exhausting enough even when it doesn't make sense.
Movie Review Extracts From: www.rogerebert.com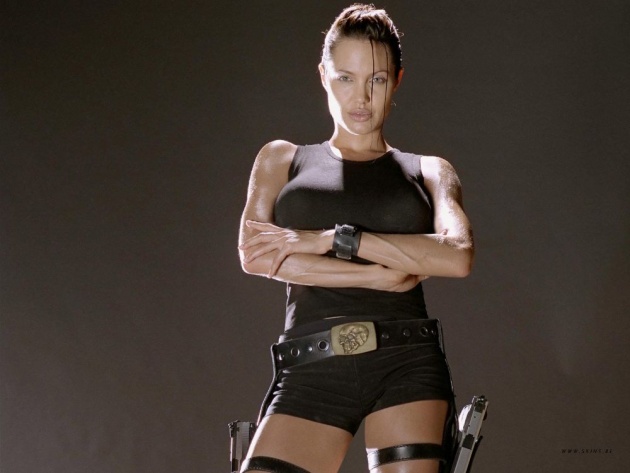 Image Credit: wall.alphacoders.com
Video Credit: Hanumanfilms via Youtube.com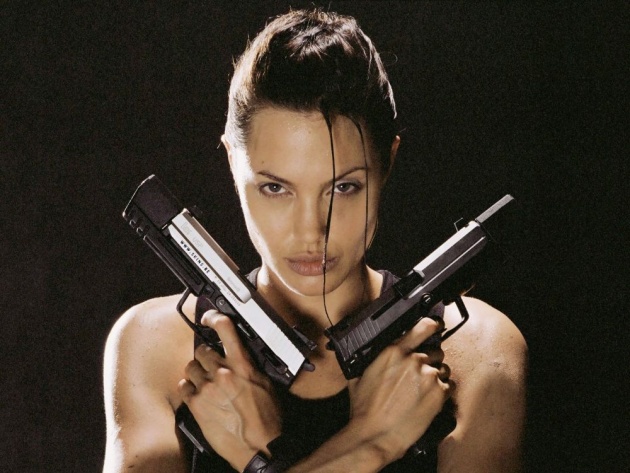 Image Credit: wall.alphacoders.com
✔ Movie Plot And Review
The movie begins inside a tomb in Egypt where Lara Croft is hanging upside down on a rope and she is after a memory card which looks like diamond. In the whole movie, Lara Croft is shown to be fighting against the enemy force known as "Illuminati" and here in this scene, Lara Croft is actually practicing her fighting skills by taking possession of this diamond. Meanwhile, as she approaches towards the last part of the tomb where she can see the diamond, she is suddenly attacked by a giant robot. Lara Croft shows her fighting skills as well as use of weapons and overpowers the machine by destroying it under the rubble and then removing its circuits. The memory card actually contains some music and it is known as 'Lara's Party Mix'. This whole situation was created for her in order to check her agility and ambition to be a good fighter. Lara Croft wins this practice fight amicable by defeating the programmed robot.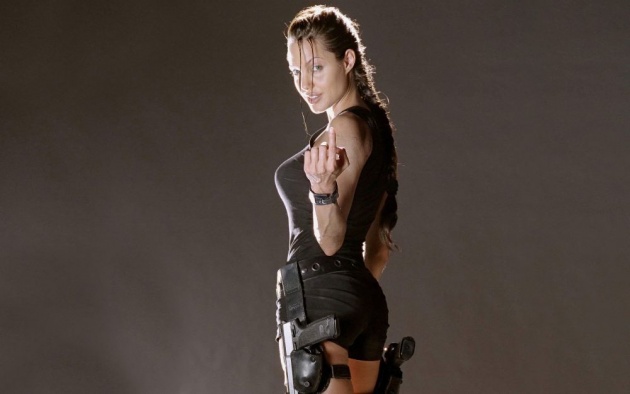 Image Credit: wall.alphacoders.com
The movie progresses and it is revealed that the Illuminati is in search for a key to join halves of "the Triangle of Light" as it is first phase of a planetary alignment only to be repeated after 5,000 years, therefore, Illuminati has only one chance. Mr. Manfred Powell, who belongs to Illuminati wants a special "key" in order to be successful in their mission. On the other hand, Lara Croft sees a dream and his lost father tells her about this planetary alignment and also about "Triangle of Light". When she wakes up, she starts exploring and finds out a clock and a hidden device in it. She takes the clock to an expert who is also her father's friend and his name is Mr. Wilson. Lara Croft strongly feels that this clock looking device has something to do with Triangle of Light. She did not know that Mr. Wilson was also a member of Illuminati and therefore, Mr. Wilson would not agree with Lara Croft that this clock was in fact related to Triangle of Light. Mr. Wilson contacts Mr. Manfred Powell and he visits Lara Croft's house to confirm that she has what he really needs and at night he sends his men to take the clock from Lara's possession despite her resistance.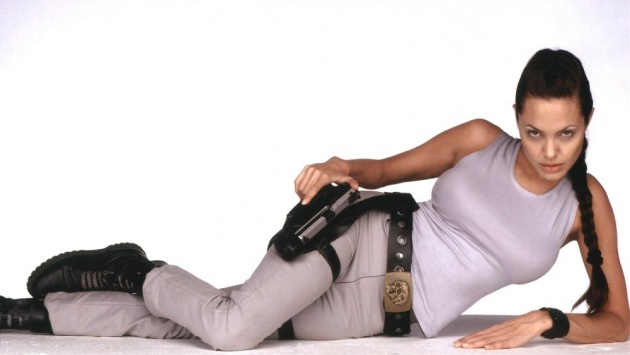 Image Credit: wall.alphacoders.com
Lara Croft now comes to know that there is something fishy in the whole matter. She also receives a signal and a hint from her father telling her to go to Cambodia in order to destroy both halves of Triangle of Light because Illuminati can find it and destroy a major part of the world for their evil mission. After successfully completing her mission in Cambodia, Lara reaches Venice and meets with Mr. Powell. As Mr. Powell tries to pacify Lara Croft by telling her that her father was also a member of Illuminati, therefore they should make a partnership for a mutual cause to gather both halves of Triangle of Light. They go to a tomb in Siberia where there is a giant model of the solar system. Mr. Powell persuades Lara Croft to solve the puzzle in order to complete the Triangle of Light. Lara Croft takes control of the Triangle in order to destroy it as her father emerges again and tells her to do so. As the time starts to run back, Lara manipulates the knife with which Mr. Powell had just killed Alex West and then directs the knife towards Mr. Powell. Afterwards, Lara along with her companion successfully comes out of the tomb as it starts to get into pieces. The movie ends as Lara Croft makes herself ready for the next challenge posed by her computer and robot programmer Mr. Bryce to test her skills.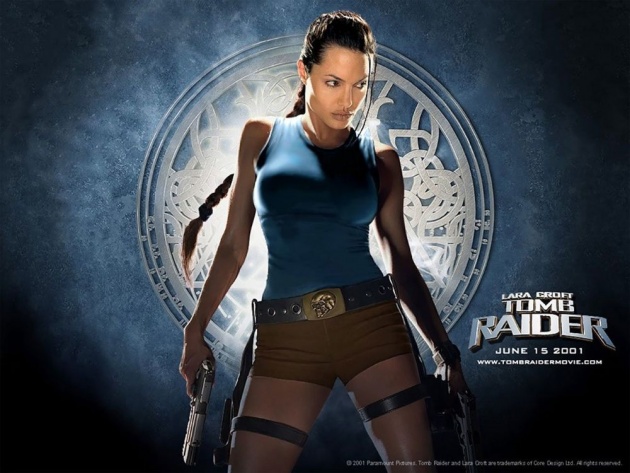 Image Credit: wall.alphacoders.com
✿ Here is Querlo Chat for you. Isn't it fun to chat with a Chatbot ?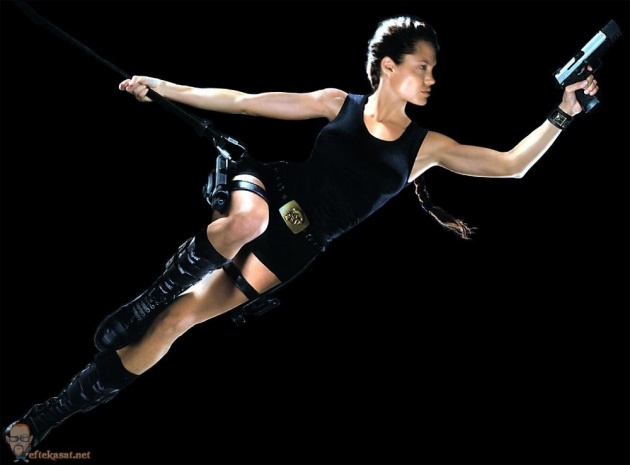 Image Credit: wall.alphacoders.com
Video Credit: Movieclips via Youtube.com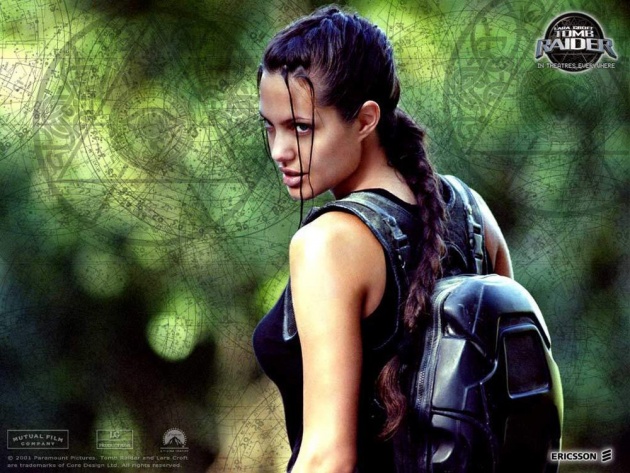 Image Credit: wall.alphacoders.com
✿✸✔✤✪ - - - - - - - - - - - - - - - ✿✸✔✤✪ - - - - - - - - - - - - - - - ✿✸✔✤✪ - - - - - - - - - - - - - - ✿✸✔✤✪

Thanks for Reading. This Blog was written by Rafaquat Noman (a Resident of Saudi Arabia and a Traveler) for bitlanders.
✿✸✔✤✪ - - - - - - - - - - - - - - - ✿✸✔✤✪ - - - - - - - - - - - - - - - ✿✸✔✤✪ - - - - - - - - - - - - - - ✿✸✔✤✪